This past weekend I attended a NOLS (National Outdoor Leadership School) Wilderness First Aid training here in Boise. I wanted to do this training because there have been several times where I have been out in the field, decently far from a hospital, without service. I realized that if anything were to happen, I really would have no idea what to do. Since I expect to spend more and more time outside, both for fun and work, I figured it is good for me to be prepared in case someone gets hurt.
Within the first few minutes of the class, I immediately felt out of place. During our brief introductions, where the icebreaker was to list your favorite way to get into the back-country, I realized that I was way out of my league. Almost all of the other students were back-country skiers, rock-climbers, backpackers, and mountain bikers. My nerdy, sheltered self– who broke her ankle attempting the very easiest route available at a bouldering gym– has never even seen snow, let alone ski!! I introduced myself, just said, "hiking" and then vowed to hide just how little I knew about outdoor adventuring.
Despite this rocky start, the class went well. These were two fully packed days: we learned what to do in case of cuts, burns, broken bones, sprained ankles, heatstroke, hypothermia, and more. We also learned how to be resourceful, improvising splints out of things we might have with us while out in the field. Throughout the entire weekend, we took full COVID precautions, with everyone wearing masks and gloves and checking temperatures at the door. We also were outside for the majority of the class.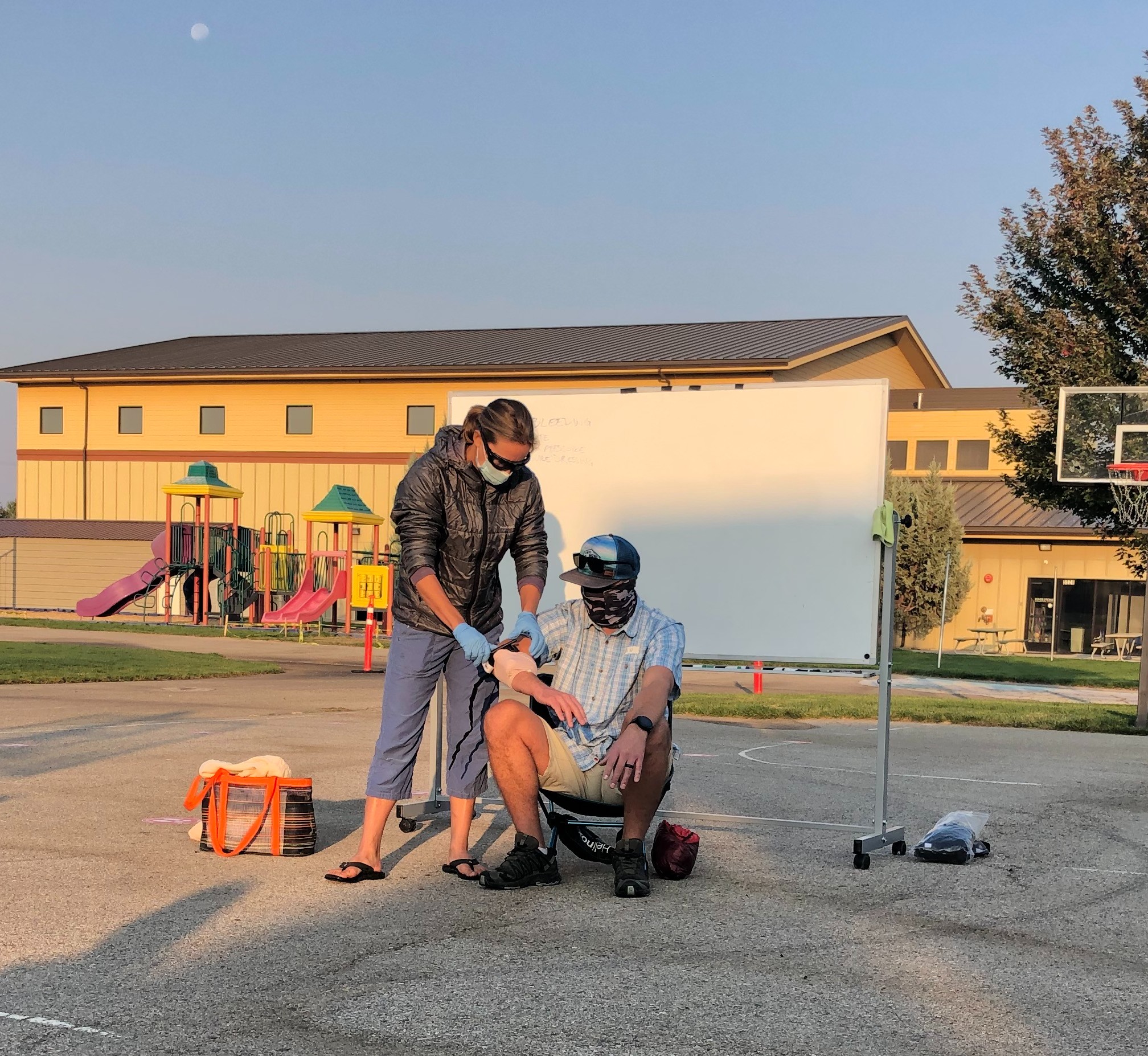 All of the skills we learned were put to the test as we acted out scenarios that might happen in the back-country. We took turns being the patient and care-givers, mostly working in teams of two or three. To help with making the scenarios realistic, our instructors even used wound makeup to simulate cuts, bruises, and scrapes.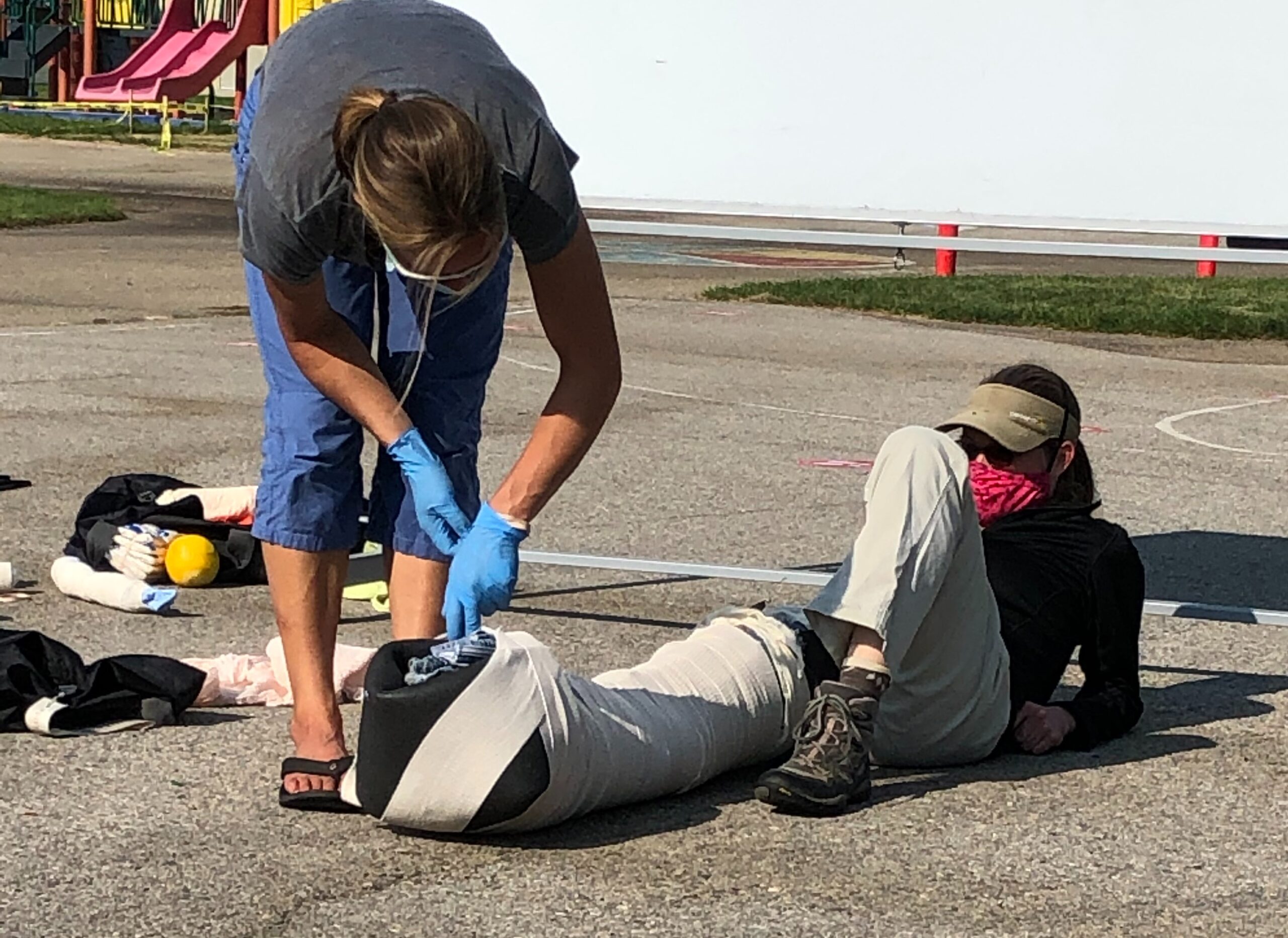 I left the training Sunday evening tired but feeling much more prepared for my days in the field than I've ever felt before. I now know what kinds of tools to bring for different trips and how to act under different scenarios. I hope that I will never have to use these skills, but now I am more confident in my ability to deal with trips that don't go as planned. I also feel more capable of helping people I find during my adventures. Now, instead of panicking if someone is injured, I can say, "Hi, my name is Lili, and I have wilderness first aid training. Can I help you?"

Until next time!
Lili