I pulled into Alamogordo, NM, my Honda Fit stuffed with everything I had to my name (which admittedly, is not a lot), ten days unshowered and racing to my second-dose vaccine appointment. I had been driving since 4am, just coming off an extended road trip routing that included the Grand Canyon, Bryce Canyon, Escalante, Joshua Tree, Yosemite, Lake Tahoe, and down Highway 1 on California's coast (my first time seeing the Pacific!). I'd just finished a 6-month term in Americorps' ACE program based in Flagstaff, AZ, and took advantage of the time in between my end date in AZ and starting here in the Lincoln National Forest to do some solo-travel and live the #van (Fit) life. After 6 months of hard manual labor consisting mainly of trail construction, much of it backcountry, I was excited to get back into the world of botany, data analysis, and actual beds!
Coming from rural north-central Indiana, a flat hunk of land consisting mainly of corn and soybean fields, the West has been an entirely different planet full of jaw-dropping vistas and crazy conservation corps misadventures. This is my first time in New Mexico, and I'm excited to see what new experiences the Chihuahuan desert has in store.
Here in Lincoln NF, my co-intern Natasha and I are going to assist a small part of the ongoing South Sacramento Restoration Project by conducting rare plant surveys that will contribute to the project's database of federally listed endangered and threatened plant species, as well as regionally sensitive species that exist in the forest- this data collection will also help with building a dataset for a habitat sustainability model that is being developed for the Lincoln NF. Although we're in the Chihauhaun desert, much of the Lincoln NF consists of sky islands, isolated areas that are ecologically radically different from the surrounding desert, often found in mountain ranges such as the Sacramentos. This leads to an extremely biodiverse region, with high species richness and many endemic species.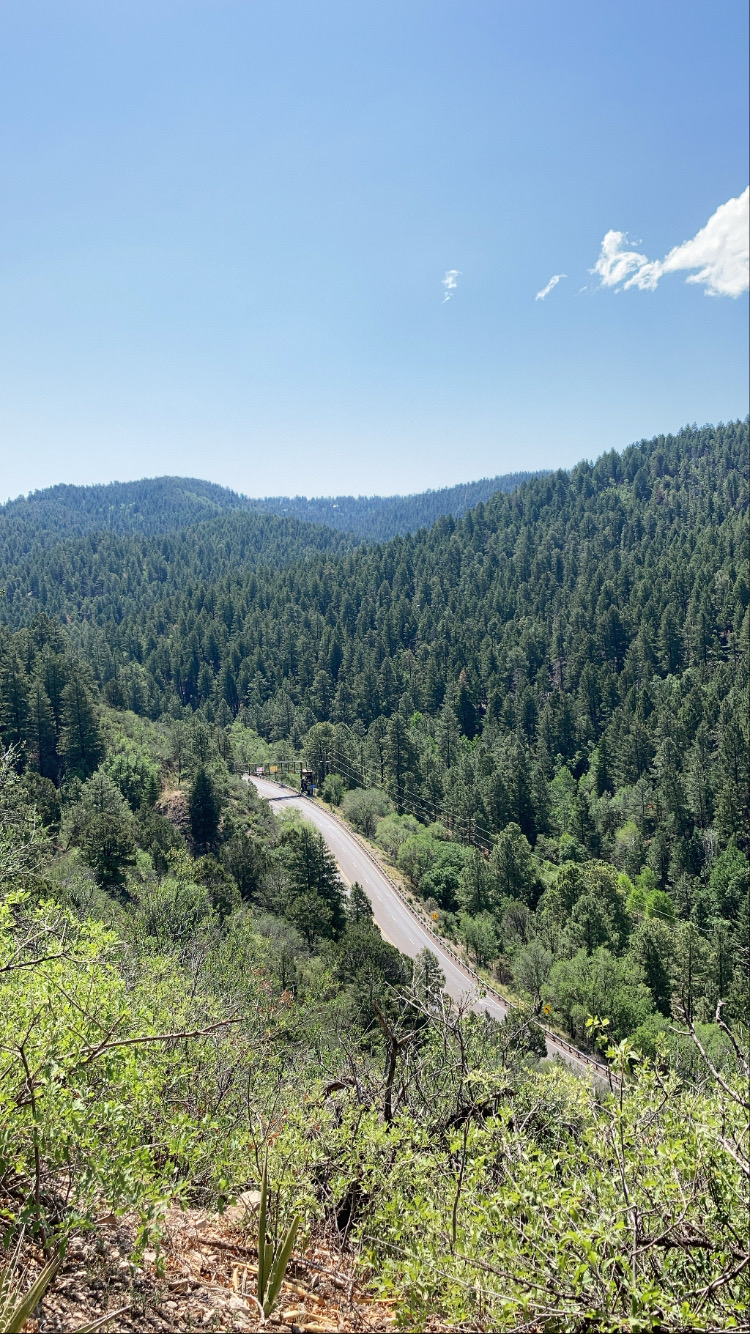 While waiting for our rare species' to flower so we can accurately identify them, we've had several different learning opportunities working with different Forest Service employees- we've been helping the natural resources crew here build one-rock dams to control soil erosion in riparian areas, as well as learned about local wildlife through some birding with a local expert. We've also been collecting plants to practice keying them out and refamiliarizing ourselves with botanical terms and plant families, and have been practicing driving out to sites and using our GPS units to track and find points. My favorite find so far has been Viola canadensis, which is not one of our rare species, but a familiar sight to me after having done research on prairie violets during my Research Experience for Undergraduates (REU) internship at the Chicago Botanic Garden itself. I was excited to see Viola again for the first time in the West!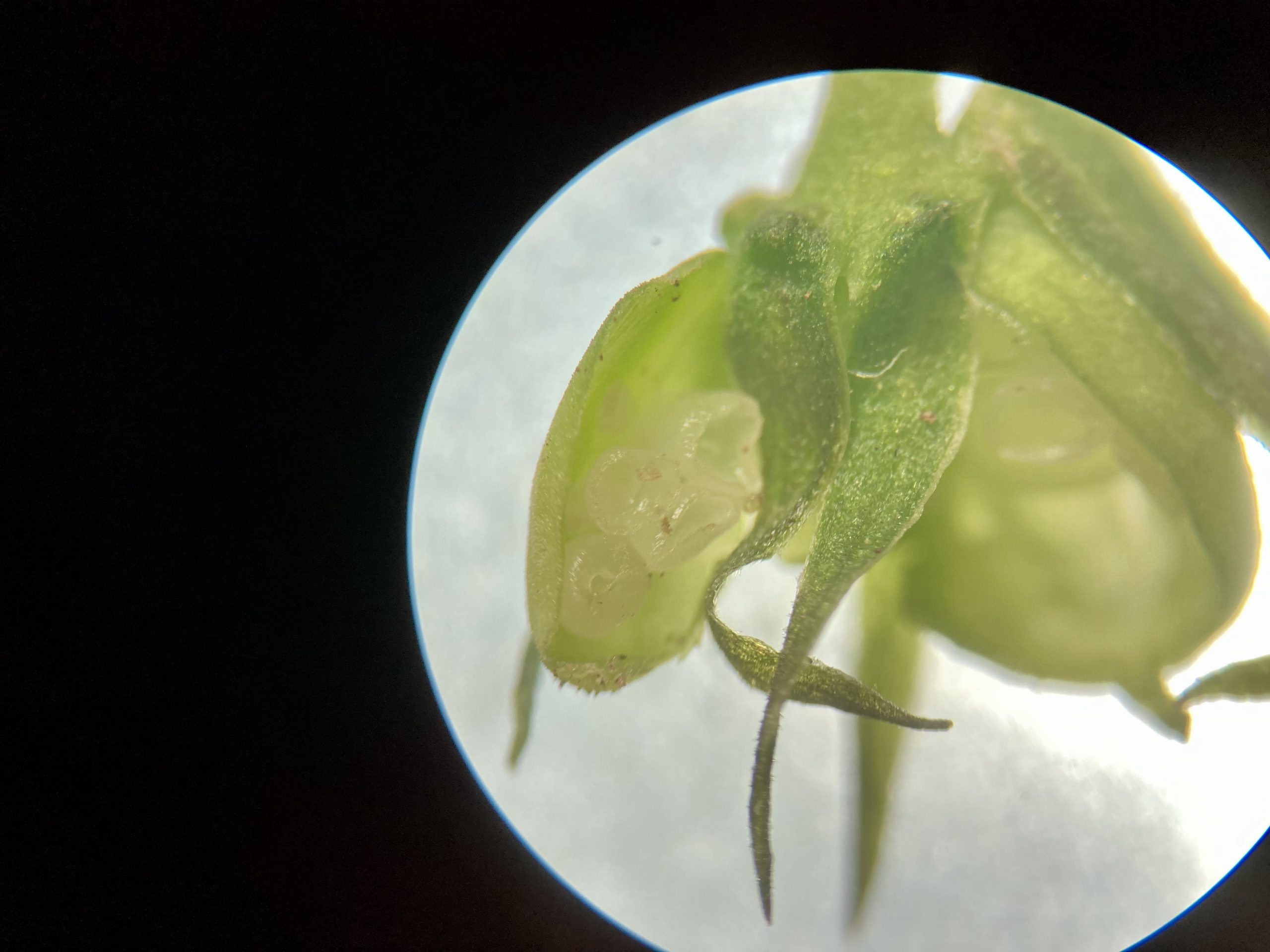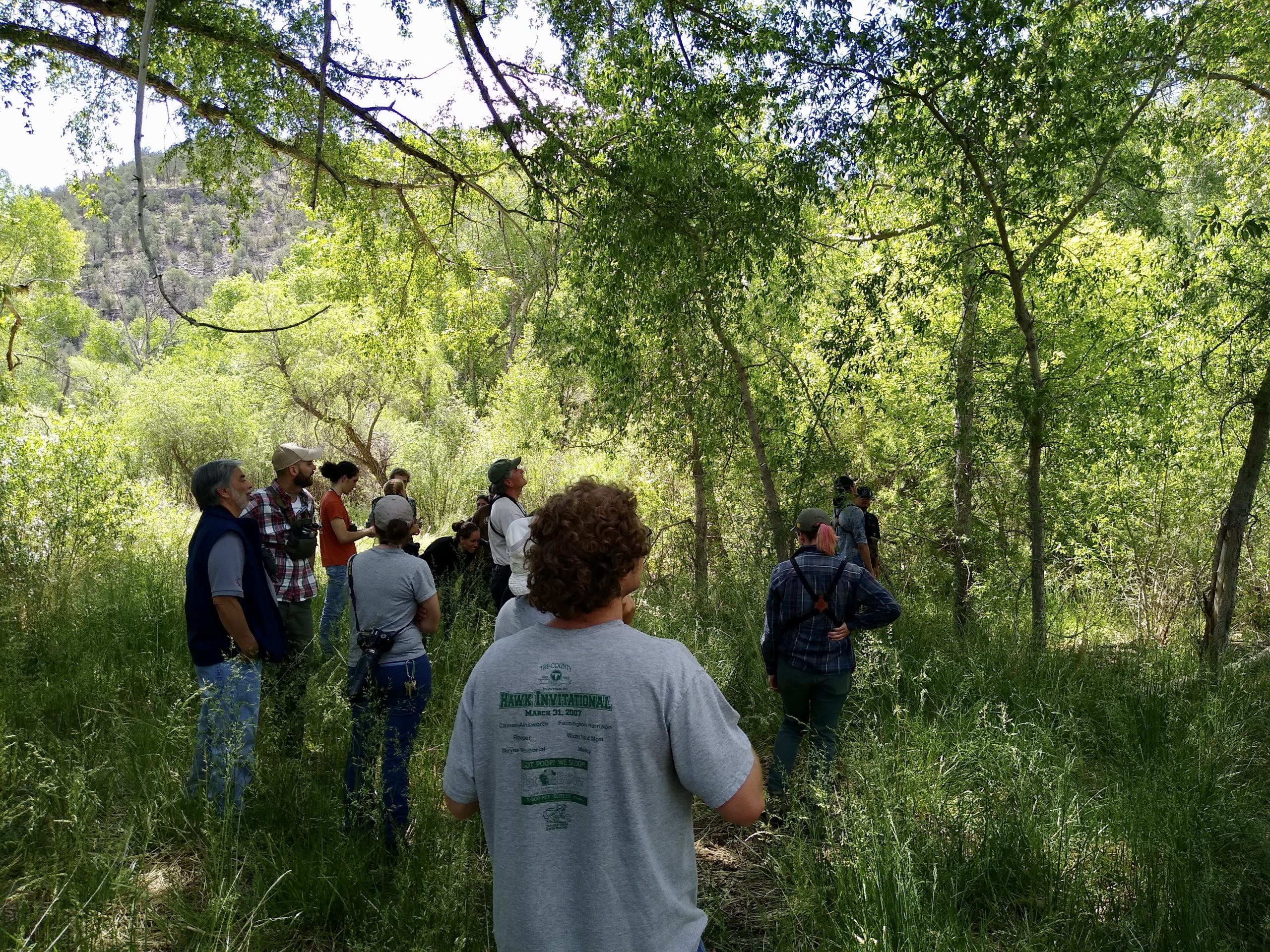 Working with Aurora, the forest's botanist, as well as the other Forest Service seasonal techs has been great and I'm already learning a great amount from them! The flowering season here is almost upon us, so we'll soon start our rare species' data collections. I can't wait to update everyone on how they go!