This month Ana Karina and I had the opportunity to join the California Department of Fish & Wildlife and members of U.S. Fish & Wildlife in surveying for the Unarmored Three Spine Stickleback fish (UTS). These little fish, about the length of your pinky finger when mature, are a federally listed endangered species and a State of California Fully Protected Species.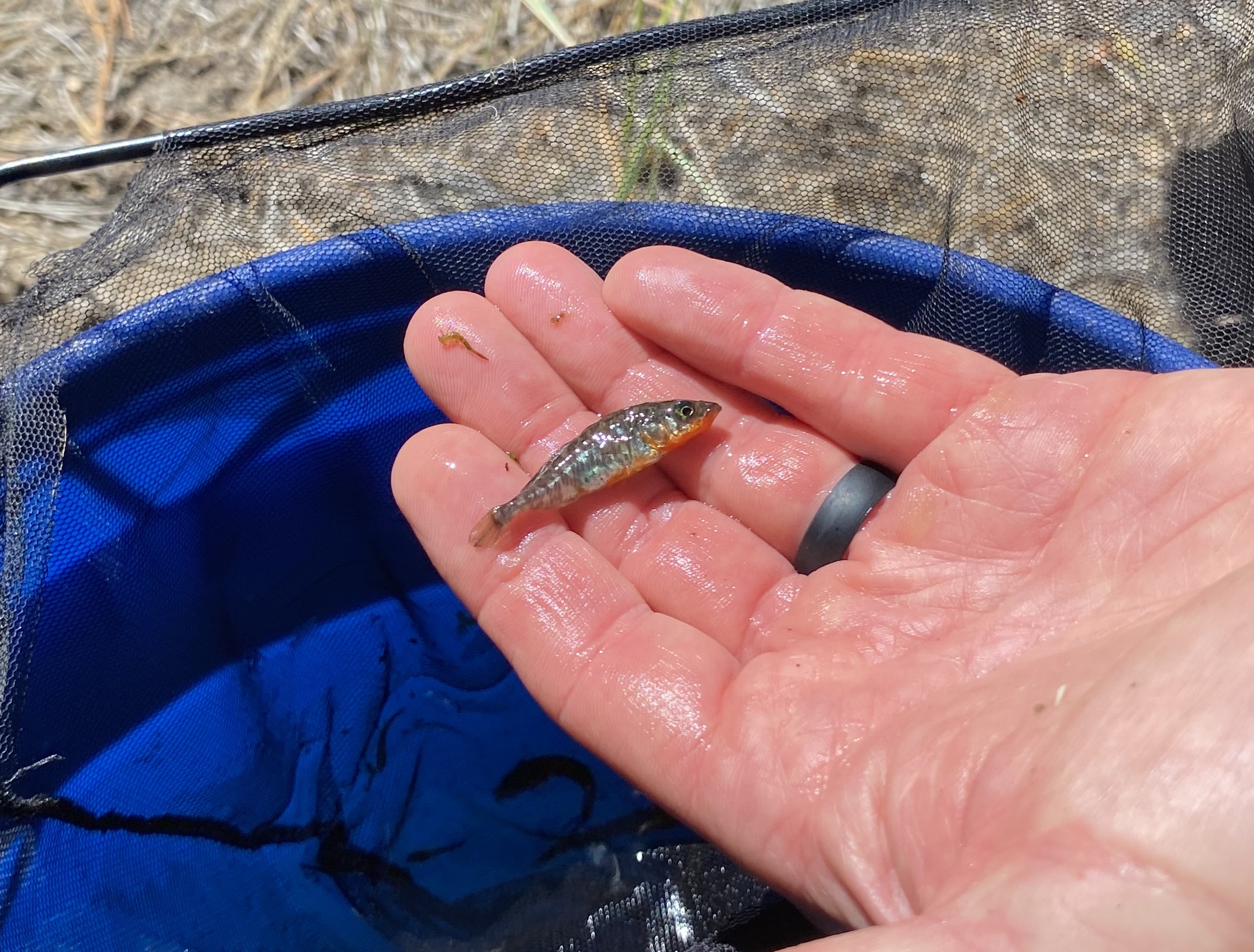 For some background, these UTS have a very limited distribution in California so the presence/absence survey we worked on was part of a bigger project for the future relocation of these fish. CDFW's plan for the future translocation project was to first re-survey the locations in Big Bear where UTS presence had been recorded in the past. Then, once they had a better idea of the quantities of fish in each of these locations, they would plan how many fish they would relocate from each place.
On the day of our survey, we got to the pond and noticed we were in for quite the challenge! The surface of the pond shimmered a beautiful Shrek green… While the blanket of duckweed covering the pond had a sort of swampy beauty to it, we quickly realized it would be working against us in surveying for the UTS. So, we got in our waders and began working with our dip nets to try and clear some of the duckweed from the pond.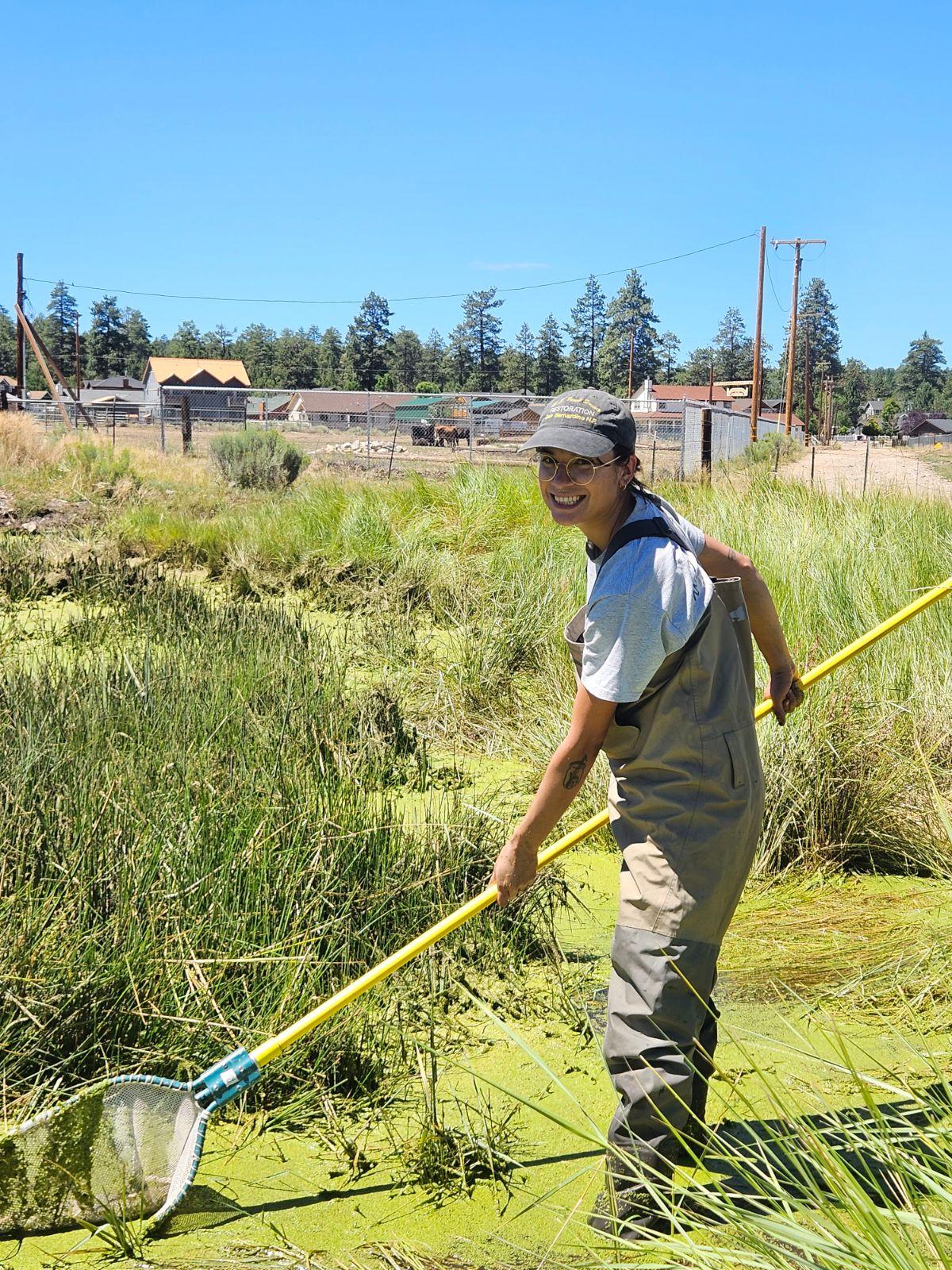 Dip netting served to both clear the surface of the pond to make our surveying easier, and as our first method of searching for the fish. As our second method, we tried seine netting the pond several times in different locations.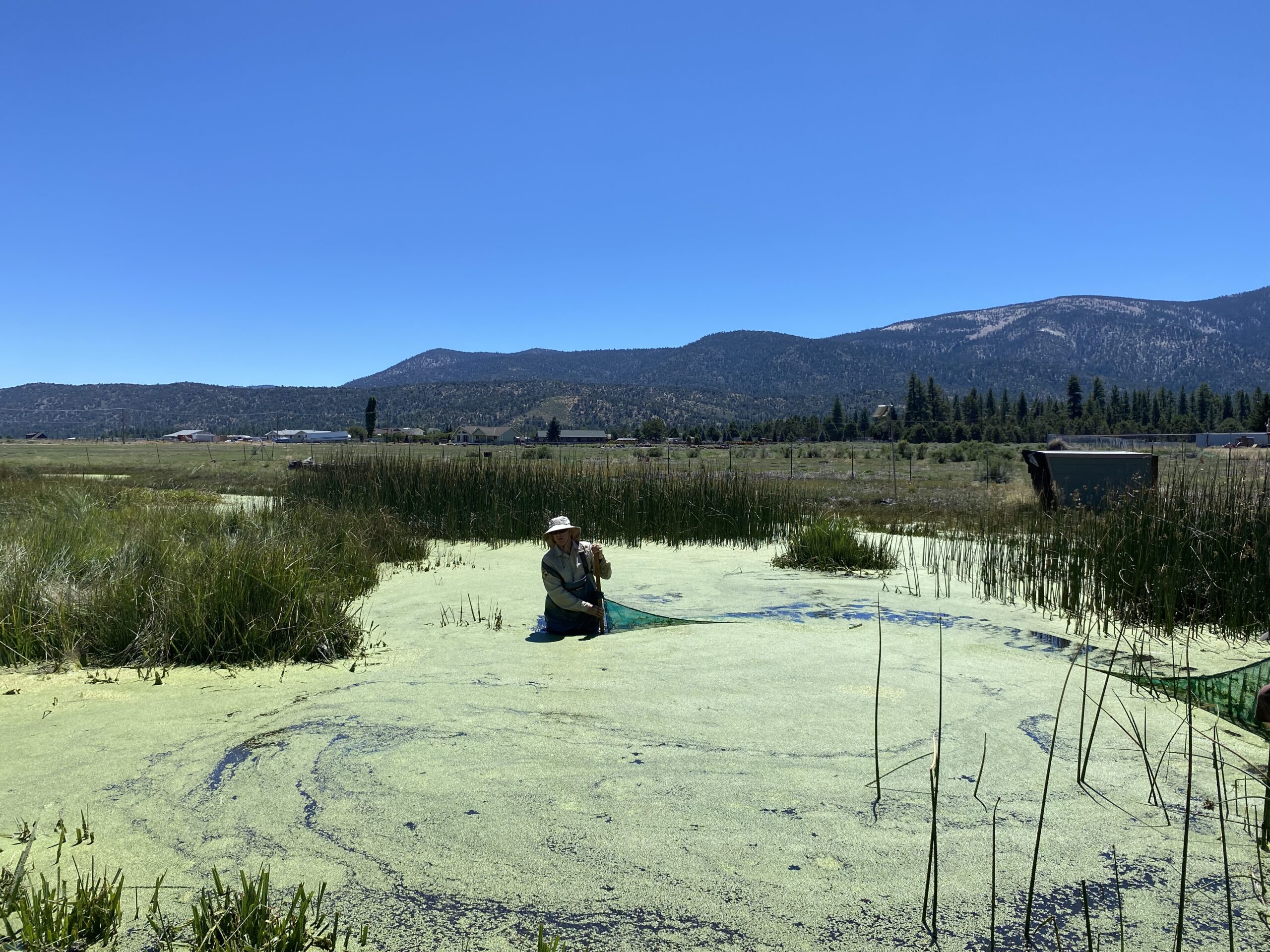 Whenever we scooped any debris out with our nets, we carefully combed through the contents in search of the elusive fish. We also made notes of other pond dwelling critters that we found, like various insects and toads!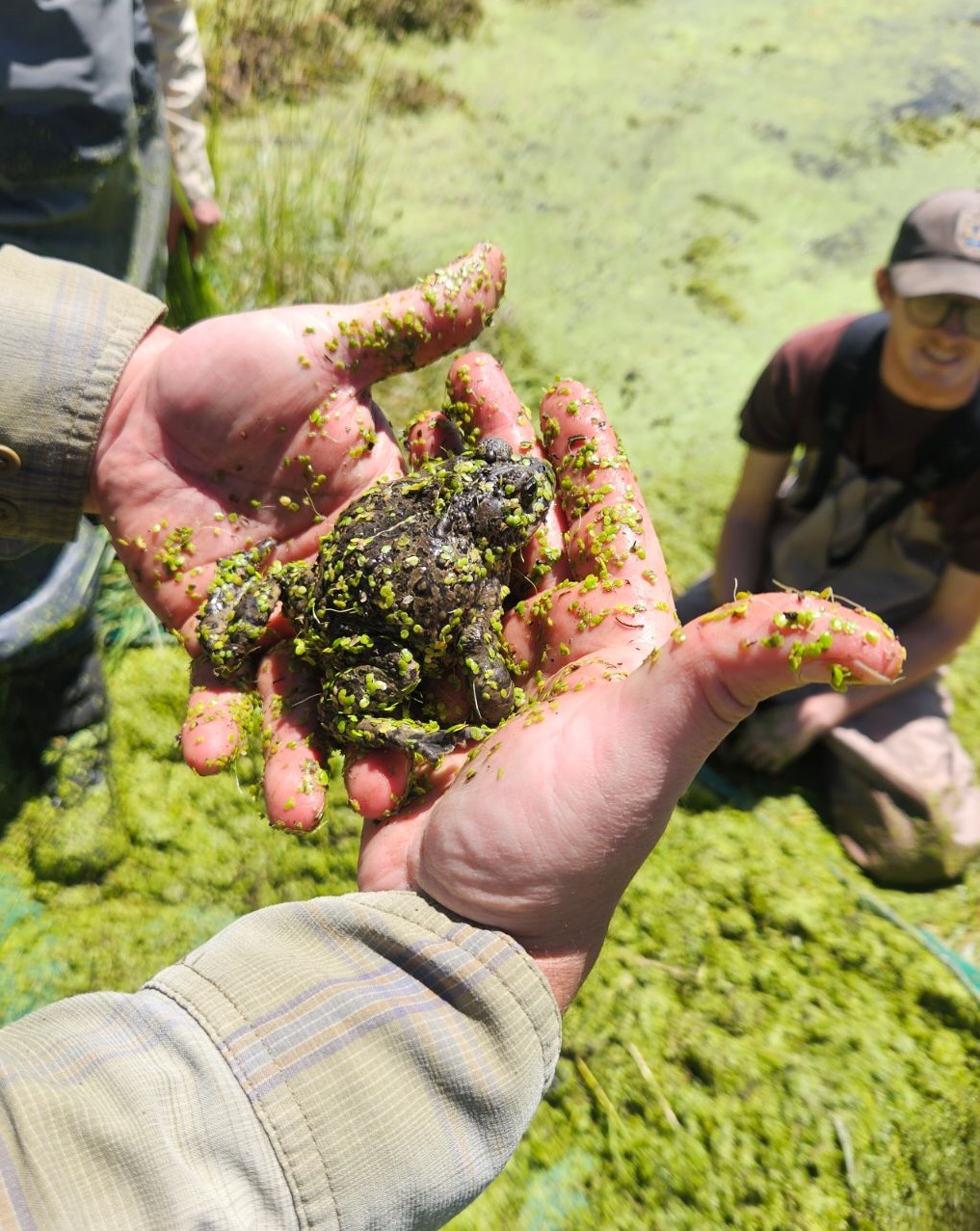 After several hours of scooping duckweed out of the pond, we moved on to our next survey method. For this method, we baited some traps with blue cheese and set them out on the west side of the pond. We let the traps sit for about 90 minutes while we began our final survey method, electrofishing, on the east side of the pond.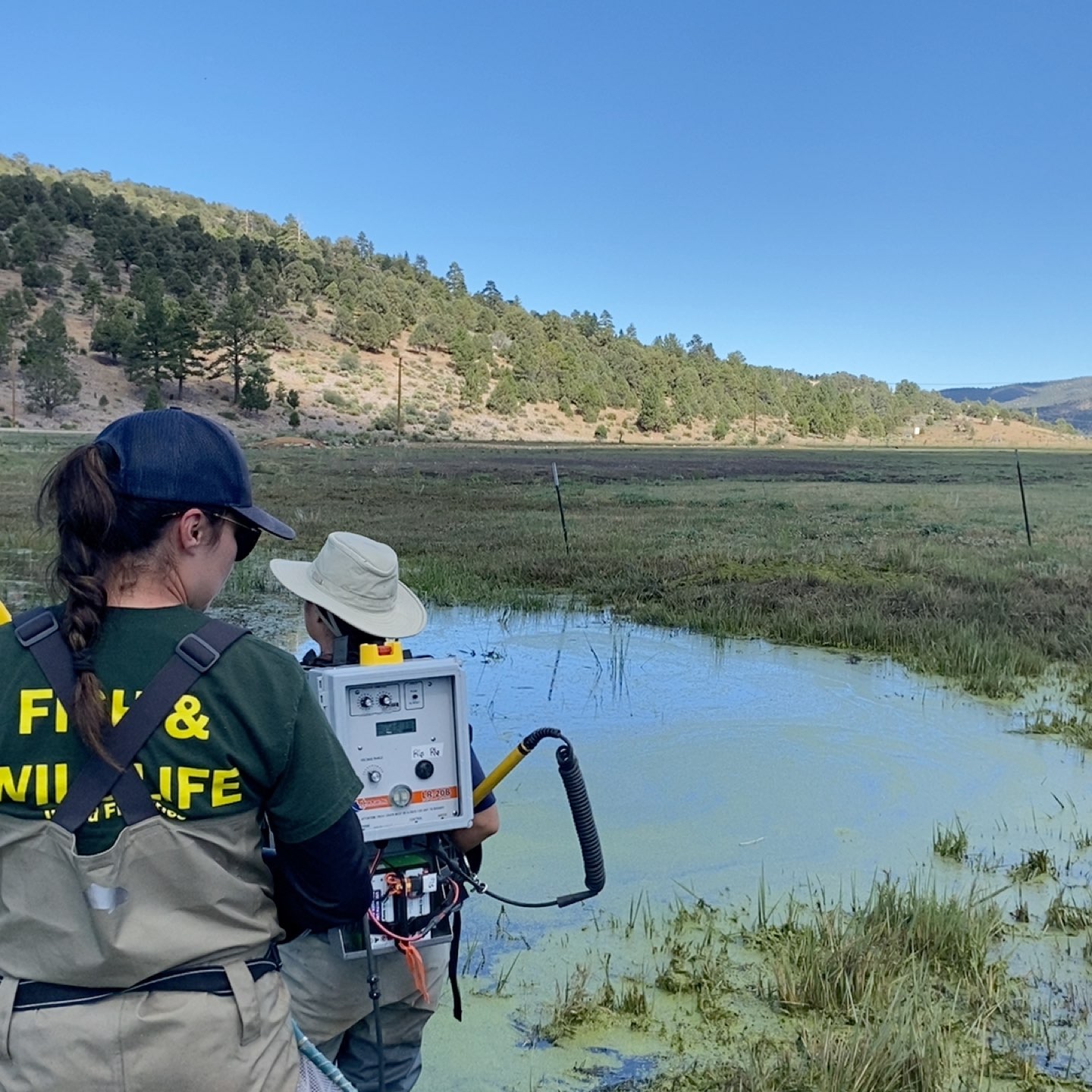 This project is on-going and, as it turns out, the results of the survey are actually pretty sensitive information. But, as someone who has never been in waders before and never conducted a wildlife survey, I wanted to share my experience with this incredible opportunity! With this being a federally listed endangered species, the reality is, not many people have had the pleasure of ever seeing these fish. I had a blast learning about the work that the CDFW and U.S. Fish & Wildlife do and am excited to see where the translocation project goes in the coming weeks!