Hi CLM blog, happy September!
My September has been eventful in terms of work and the fun of meeting new friends on the job! This month I've been working with two Seeds of Success crews based out of Reno on two separate hitches. It's been a great experience, being part of a team of five rather than a solo intern like I am usually. The routines of longer hitches that can span much of the state over several days contrast the single-day trip, Santa Rosas-focused seed collecting that I do when I'm on my own and it is cool to have been able to see both ways of working over the past few months. Here I'm going to share a lot of pictures and some of the things working with Grace, Hannah, Jenna, and Amy helped me reflect on!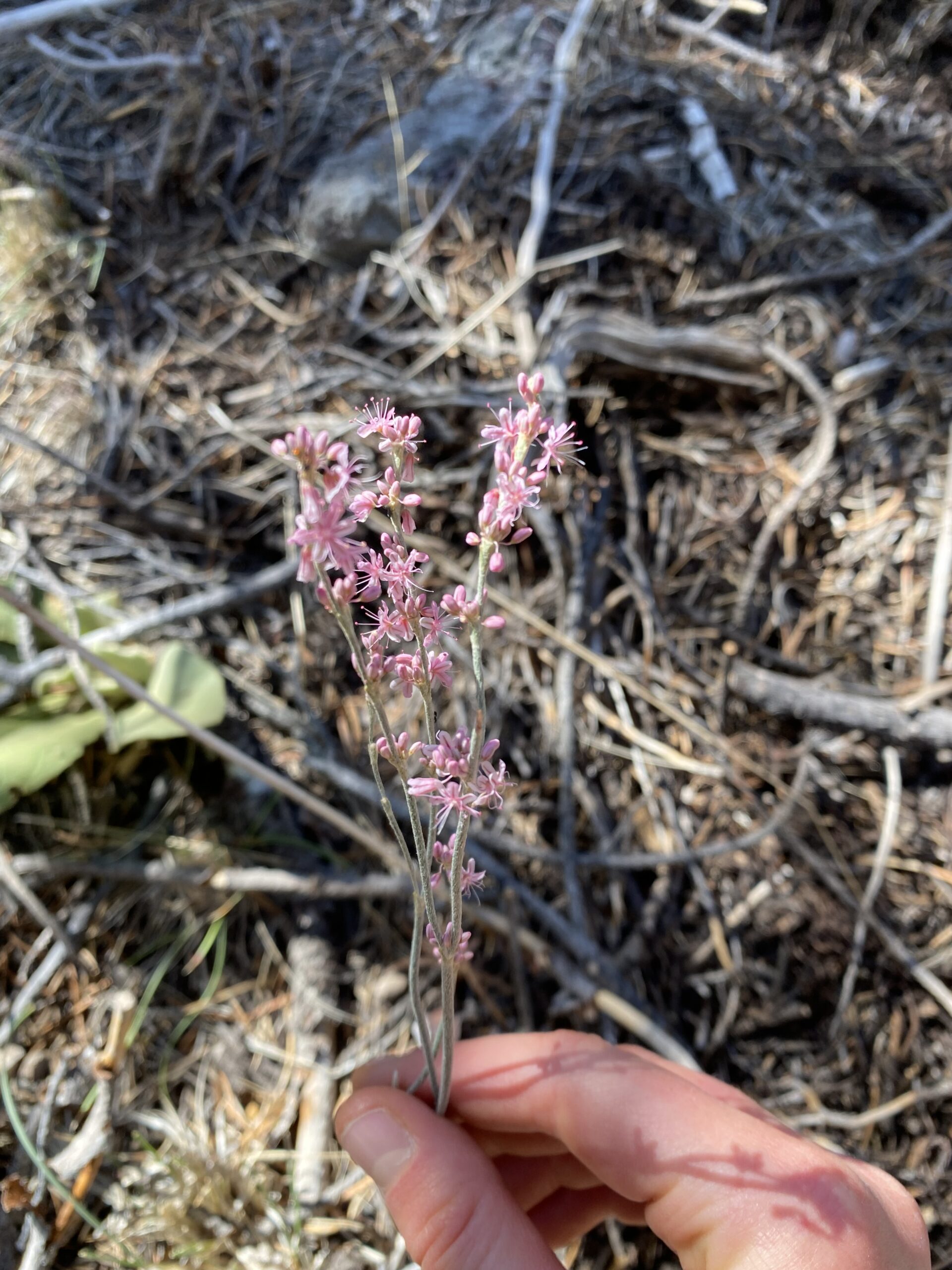 1 – Being flexible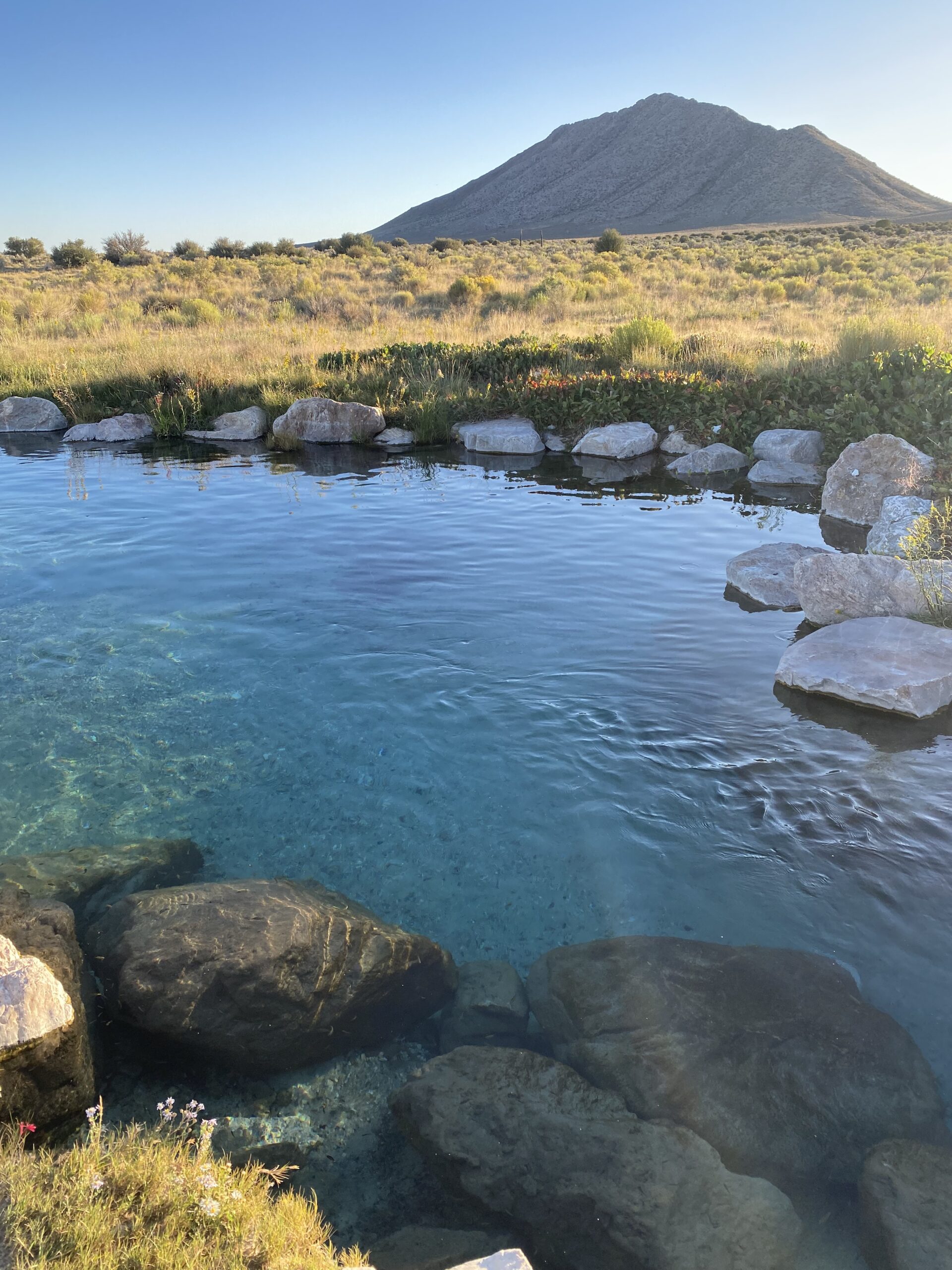 Being flexible helped make our first September hitch a successful trip. We changed our travel plans fairly last-minute to avoid the fires in California and then again to avoid the smoke blowing across Nevada, and both decisions paid off as we were able to conduct worthwhile fieldwork in safe areas and less smoky locations. The plan we decided on involved mainly scouting for and monitoring rare plants at sites across Nevada, traveling in a counterclockwise loop around the state and working in the Austin-Tonopah District and the Ely District of the Humboldt-Toibyabe National Forest, Great Basin National Park, and the Ruby Mountains. In perfect symmetry with Sierra's and my earlier trip to the Bull Run Mountains with Jerry Tiehm and Jan Nachlinger, the two species we surveyed on this trip were Eriogonum tiehmii––Tiehm's Buckwheat––and Silene nachlingerae––Nachlinger's Catchfly––both rare species. E. tiehmii is a very rare species that grows in a small area that is the site of a proposed lithium mining project, so the species is pretty threatened (it may get added to a list of threatened/endangered species; stay tuned because this is a contentious issue). One of our crewmembers, Jenna, is studying the evolution and speciation of the Silene genus for her Master's research and this was the last Silene species she had yet to find and collect data on in Nevada, which we were able to do on this trip! It was cool to do some rare plant work as a change of pace from collecting seeds on this trip.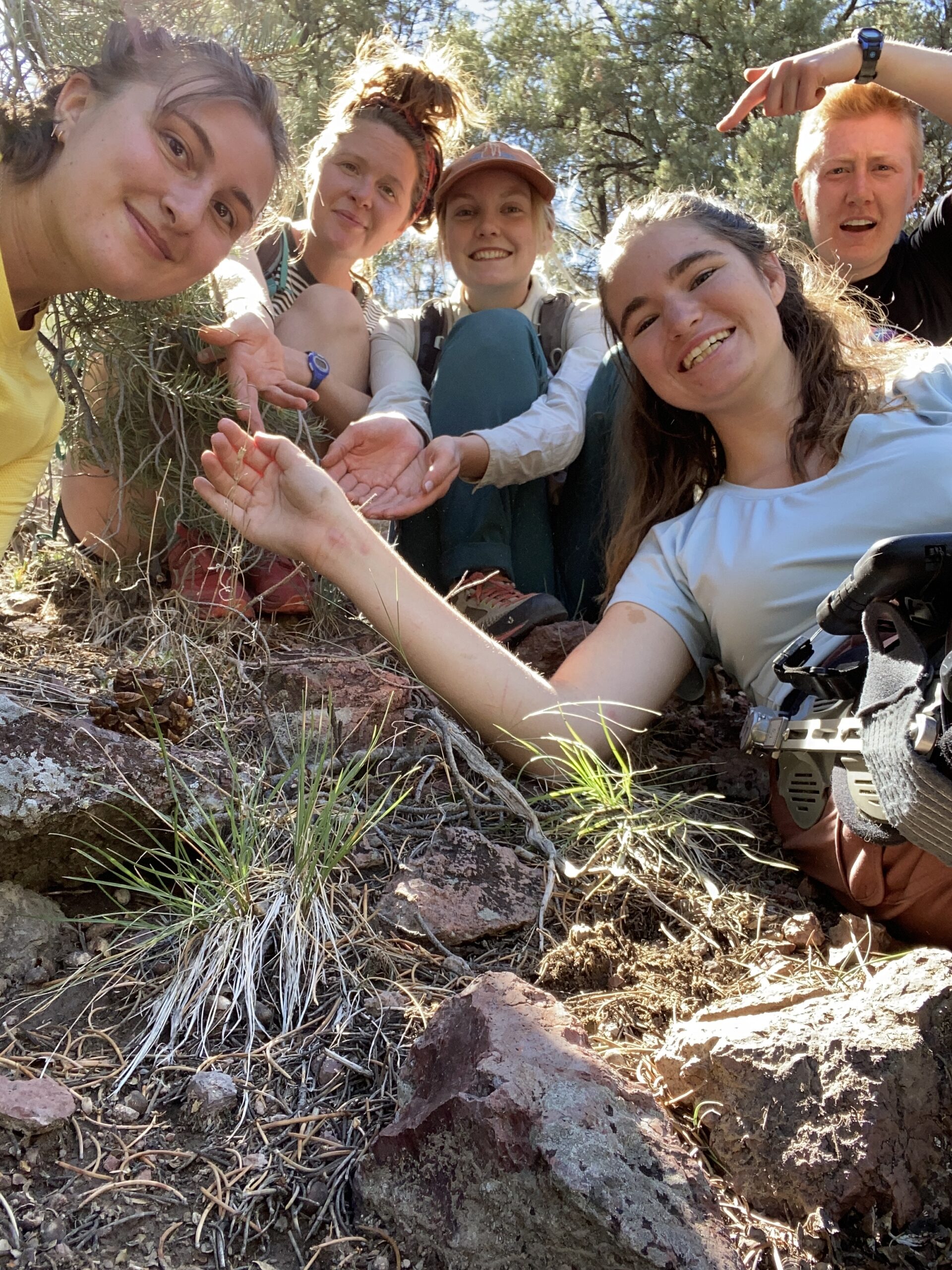 2 – When to take risks and when to back off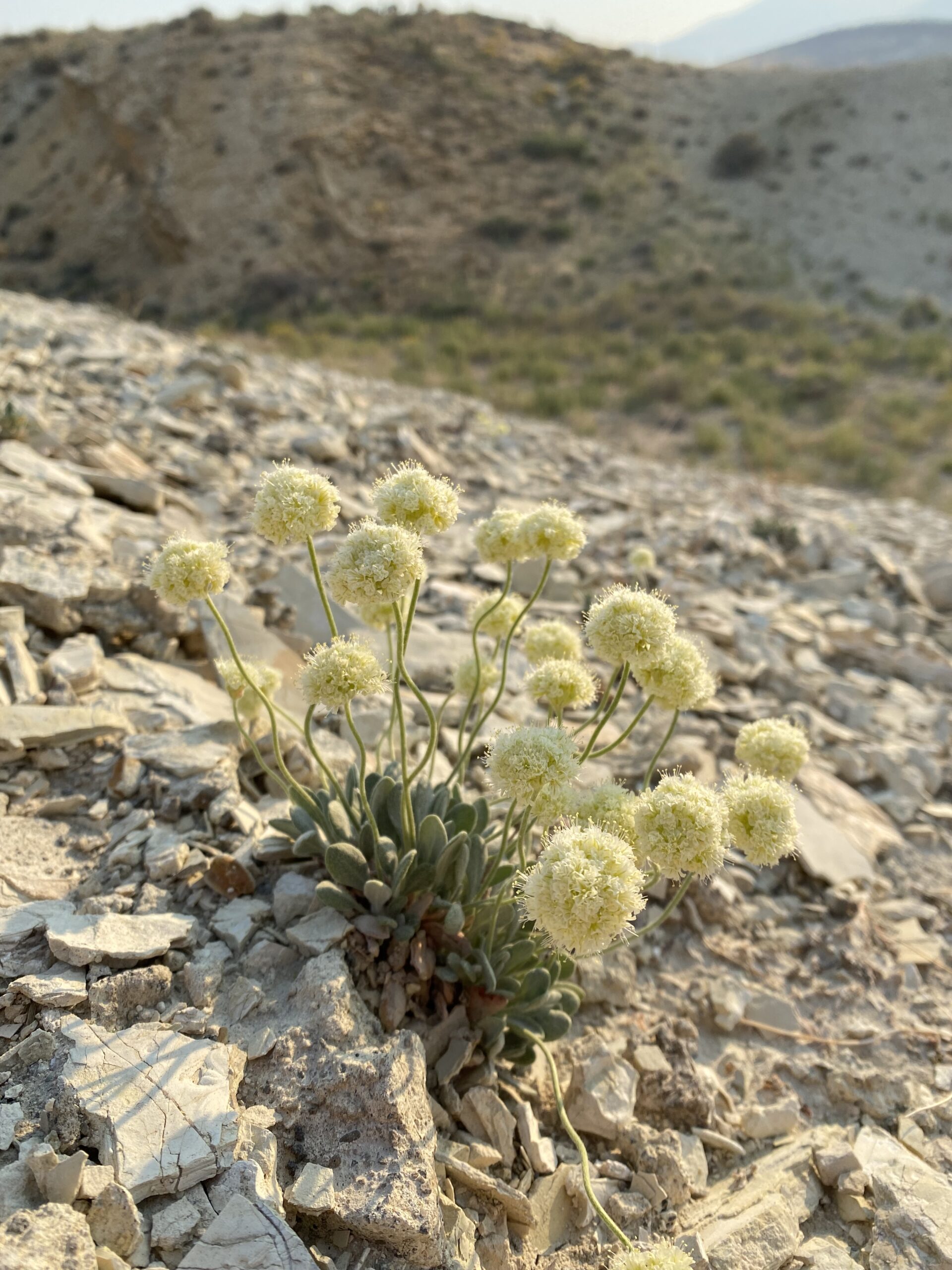 On the same hitch we encountered both roads on which we proceeded with caution and roads that we decided to turn back from. Our big success for challenging road navigation was near Great Basin National Park, climbing a road with extremely tight switchbacks (we're talking having to reverse the truck after making half the curve to get the rest of the way around it, and doing this for at least ten switches one way) that maxed out at around 10,000 feet in elevation for some Silene scouting (of course I was especially proud of getting to the top, since I was the one driving!). In contrast to this achievement, we faced an unassuming, sandy road we hoped to use to access another Silene population in the southern Ruby Mountains and after cautiously heading out on it for a few miles, decided to turn around because the truck was handling poorly on the sandy surface. You win some, you lose some when sites are remote and accessible only via roads that can be hit or miss depending on the conditions. It's satisfying to get to the top, but it's not worth getting stuck or busting up your truck either! Operating with slightly more caution than I do when it's only my judgement determining what I do was a good check for me that I hope will be on my mind in future situations.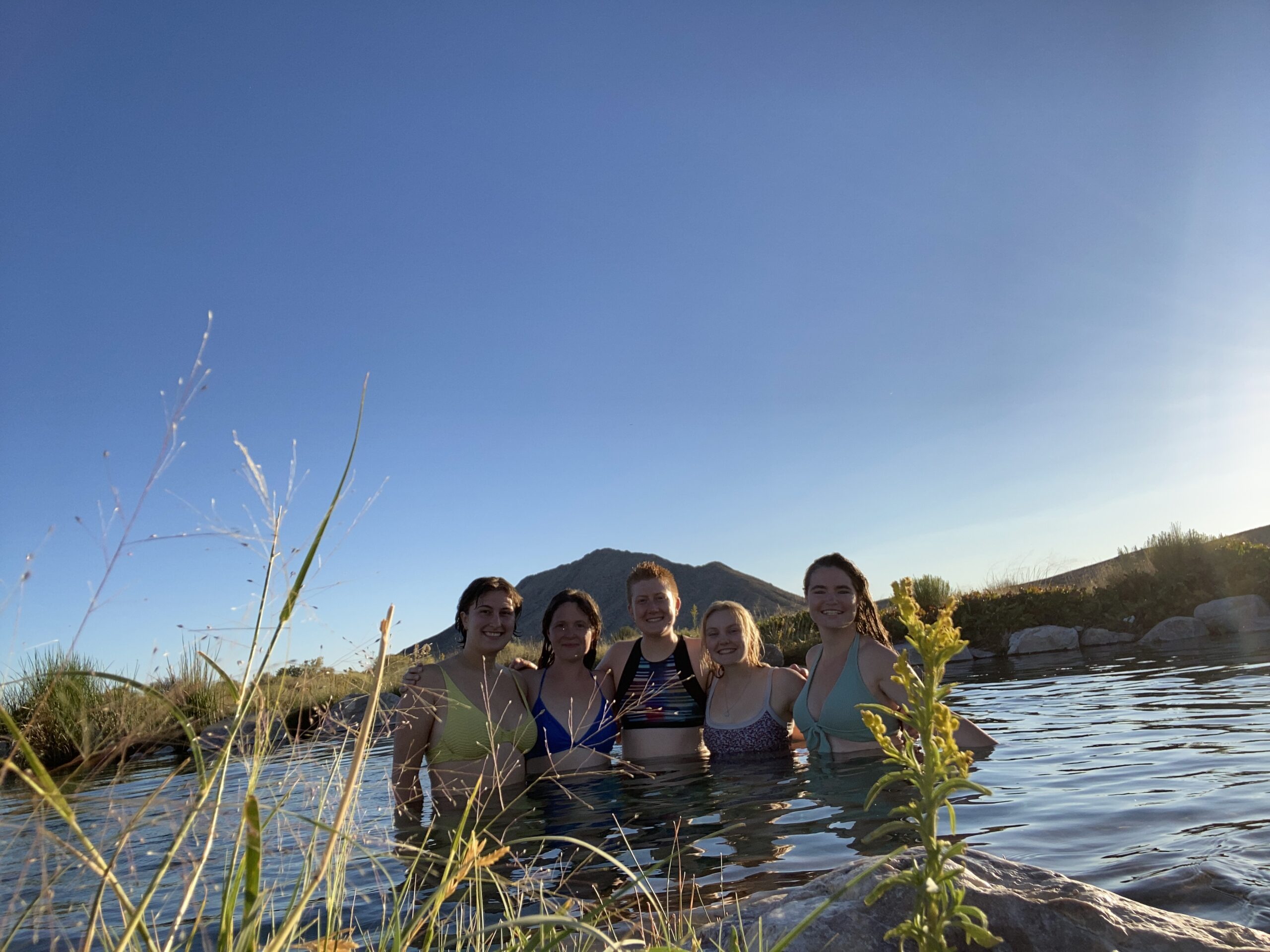 3 – Building a successful trip around both work and fun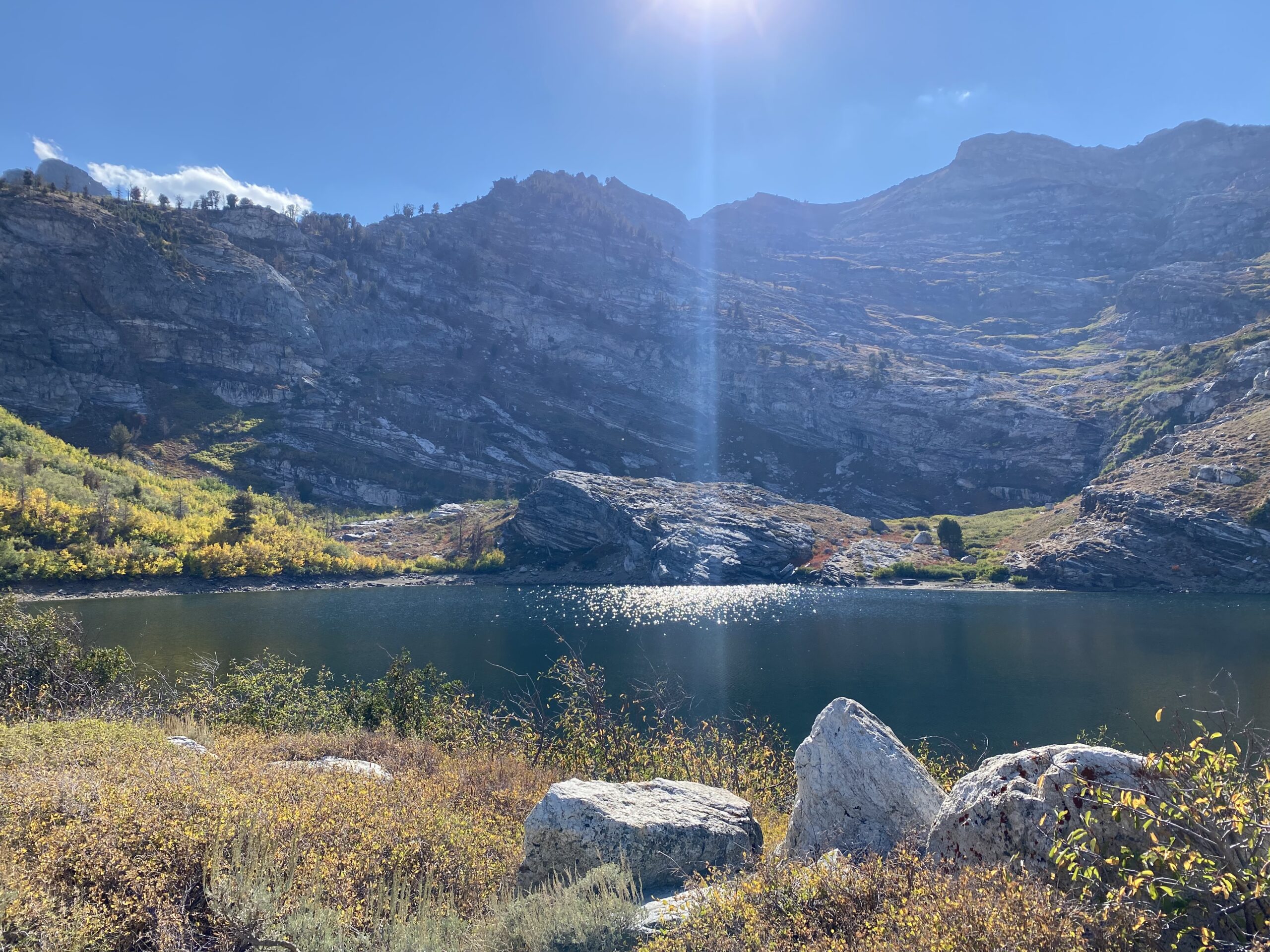 The Reno crew of Jenna and Amy took the lead on planning for both these trips, which I appreciated, and learning the ways that both these crews operate on their longer hitches was a new experience for me, namely having a group of fun and nice people both to work with and to hang out with after hours in the great outdoors. They introduced me to one of the joys of Nevada SOS work that I'd heard tell of but so far missed out on––hot springs. And they were just as awesome as everyone had said! We visited three different hot springs on our first hitch and found them all fairly quiet, with only a few other visitors if any. All were warm but varied in temperature, developed-ness, water clarity, and ecosystem type. One was more developed with a concrete hot tub installed to hold some of the spring water, one had very clear water and flowed from a snaking hot creek into a marsh, and one was in a valley with a mud flat-type ecosystem. All had great views of the stars. The most memorable hot spring experience for me was the second one, which was home to minnows that liked eating dead skin while you were sitting in the water. Specifically, I will never forget the feeling of a small fish taking one of my more protruding armpit-adjacent moles (lots of us have those, right??) in its raspy mouth and shaking it back and forth insistently, like a dog with a chew toy. Just like you were at a spa.
We had plenty of other after-work fun too, including playing cards, telling stories, taking hikes, and generally enjoying each other's company! I was so thankful to get to know a group of such friendly, open, and interesting women and both work and just hang out with them. It was also amazing seeing what dynamic duos each of the two crews were; I couldn't believe how lucky they (and their supervisors) got when hiring crews for this season––in both teams the co-interns complemented each other well, and were great at communicating, getting along, and having a good time with each other, all of which makes any job much more enjoyable! I was also super glad that these dynamics expanded to make a well-functioning and happy team of five.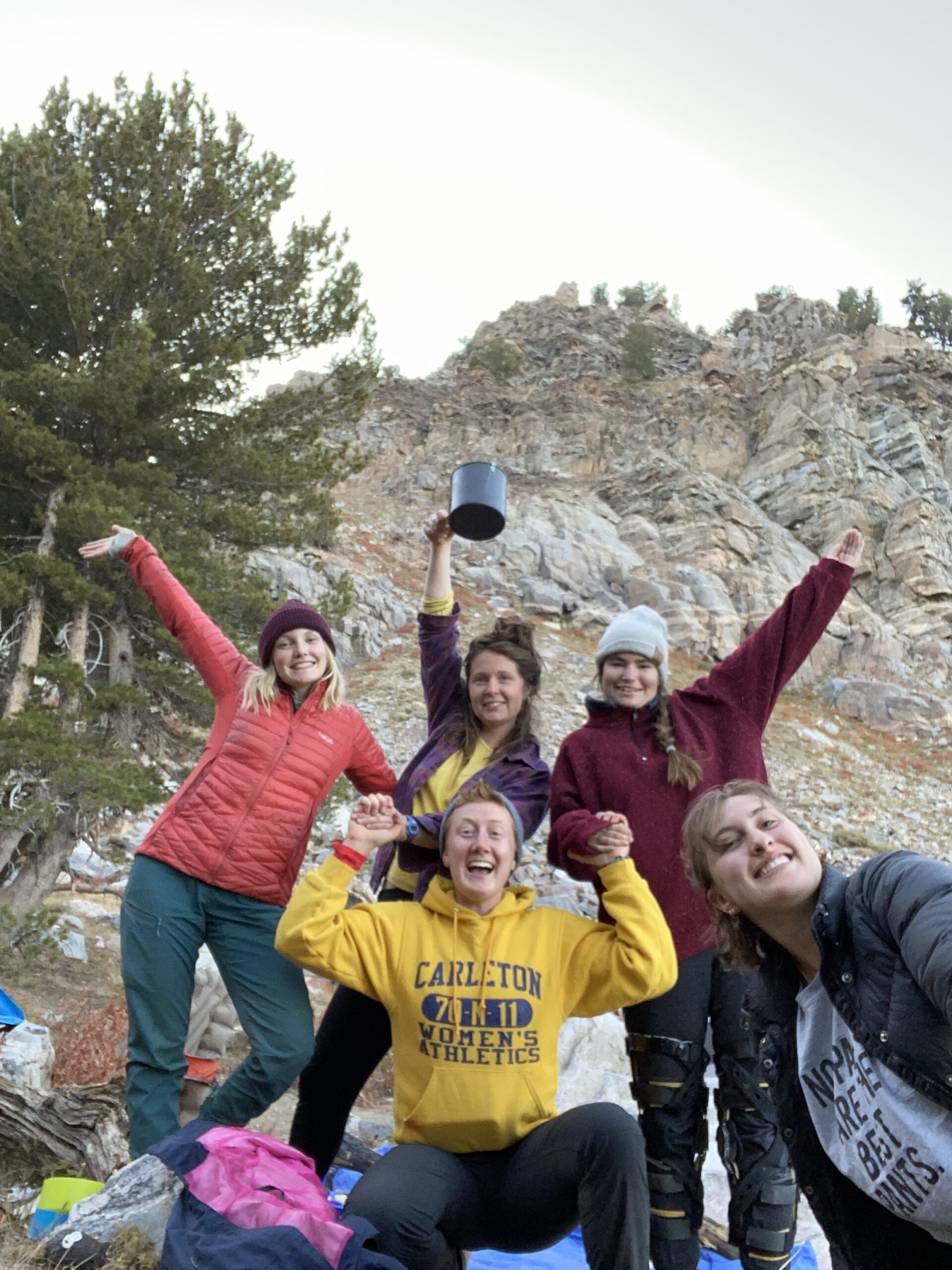 And that was my last few weeks! Next week I will be leading a collecting trip with a couple of SOS interns from Boise, so I'm hopeful that will be another fun and learning-filled experience.
Lastly, a moment to thank the folks at the Forest Service in Winnemucca where I'm based:
-Thanks to Boyd for being my check-in person the last few weeks(/months?) and for always being a chill and reliable presence at the office.
-Thanks to Wendy for helping me mail my seed collections even when she's working on a fire in another state!
-Thanks to Sierra for trusting me to do my own thing while she's been working on fires and for the super nice write up in the local Humboldt County newspaper! 🙂