Hi, my name is Sahalie, and I'm interning with the Rocky Mountain Research Station this spring and summer. RMRS is a research branch of the Forest Service in Boise, Idaho.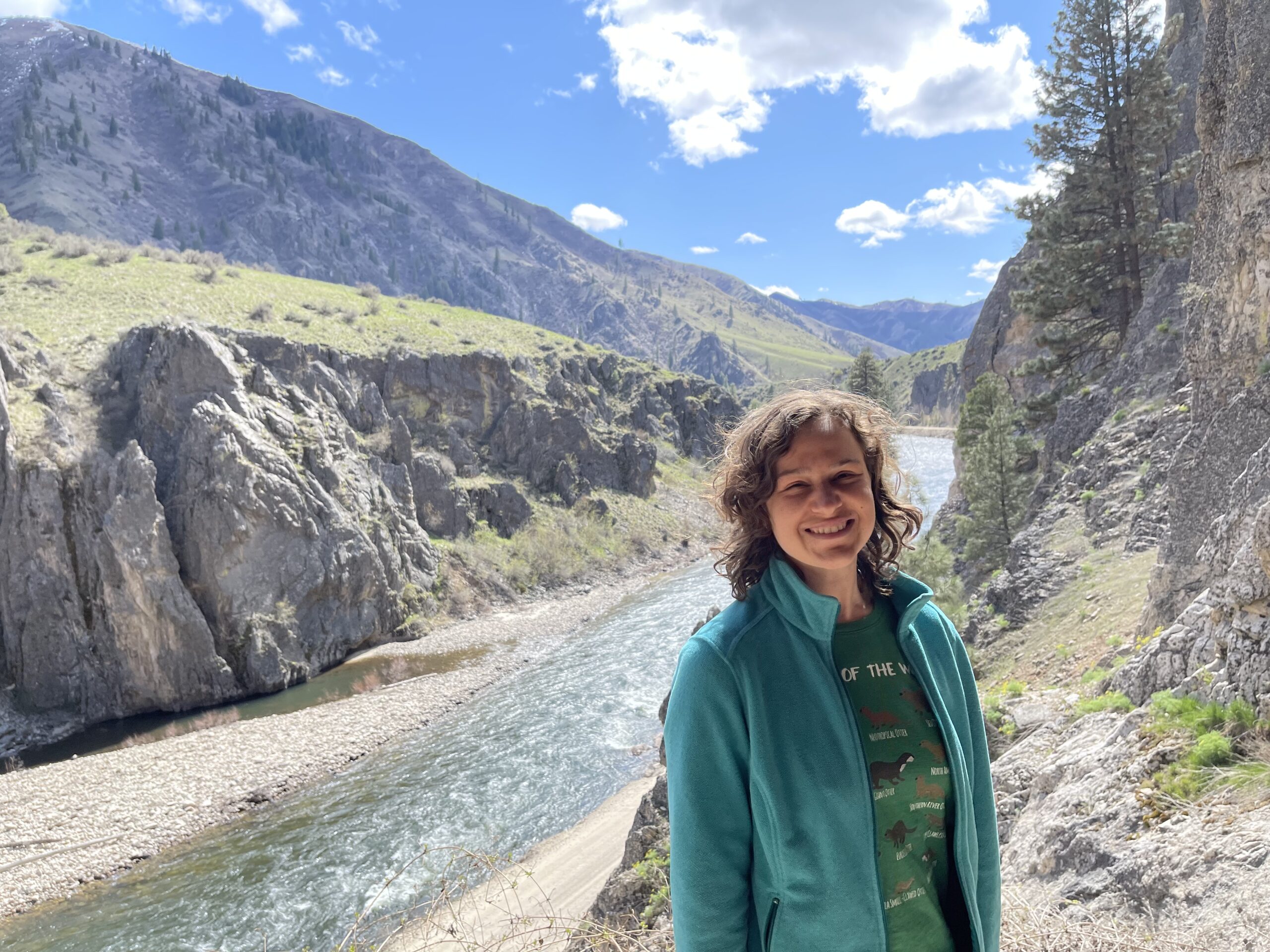 Since arriving in Boise, I have been doing interesting work in the field and the lab. In our first month, my fellow intern Alaina and I spent a lot of time doing surveys on plants grown by RMRS for research.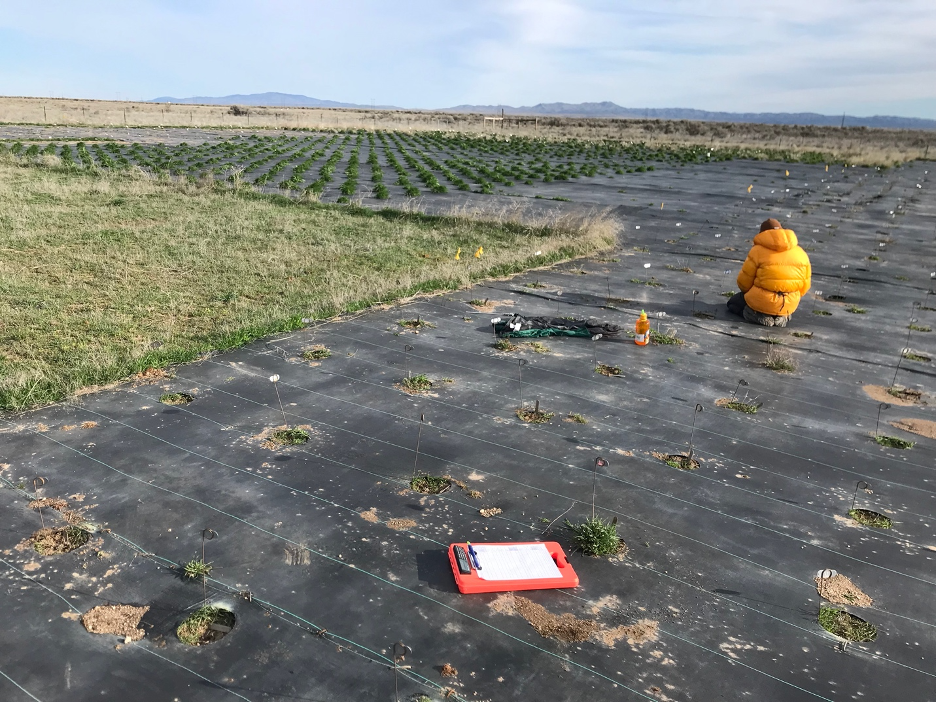 For each plant in these surveys, we note the plant's developmental stage, the amount of herbivory, the number of nearby live plants, and the diameter of the leaf rosette. We also collect a leaf from a plant once it reaches the right stage. These sites will be surveyed over the next few months to track the growth and development of the plants.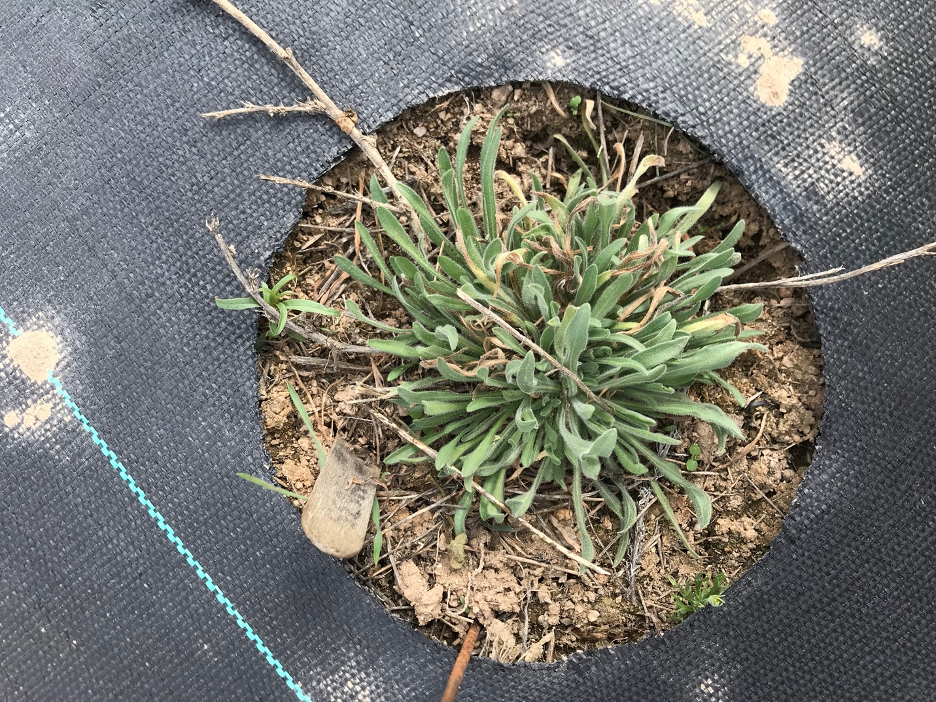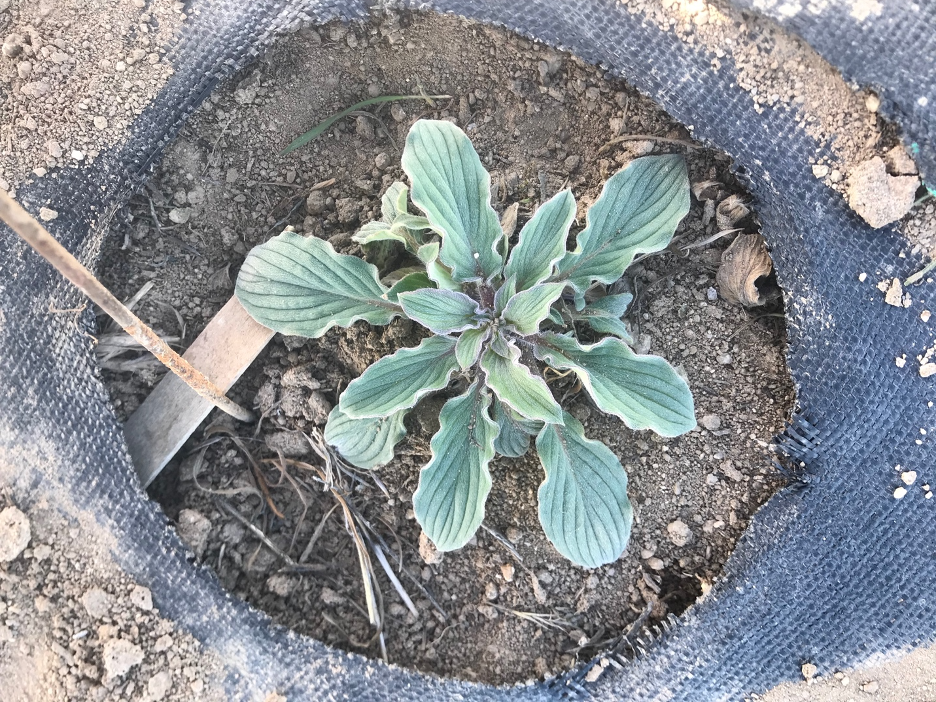 In addition to conducting plant surveys, Alaina and I have cleaned seed collected last year to prepare it for cold storage. We first "de-winged" the seeds to remove the fluffy pappus of the seed by rubbing the seeds over a rubber mat. Then we put the seeds into an air column which blows air from below through a tube. We controlled the rate of air flow to lift the light fluffy pappus into traps at the top of the tube while the heavier seed stayed at the bottom of the tube.
In addition, we spent time counting seeds in Erigeron pumilus flower heads that were collected from the common gardens last year. We pulled apart the flowers with forceps and carefully removed and counted each seed. At first it was hard to tell the difference between the tiny seeds and other flower parts, but we got good at it with practice.
In the last week, we have begun scouting for plant populations that we will collect seed from later in the summer. We have traveled to eastern Washington and Oregon to look for Sphaeralcea and Lomatium dissectum populations. This work has been really interesting so far and I'm looking forward to traveling to other sites around the Great Basin!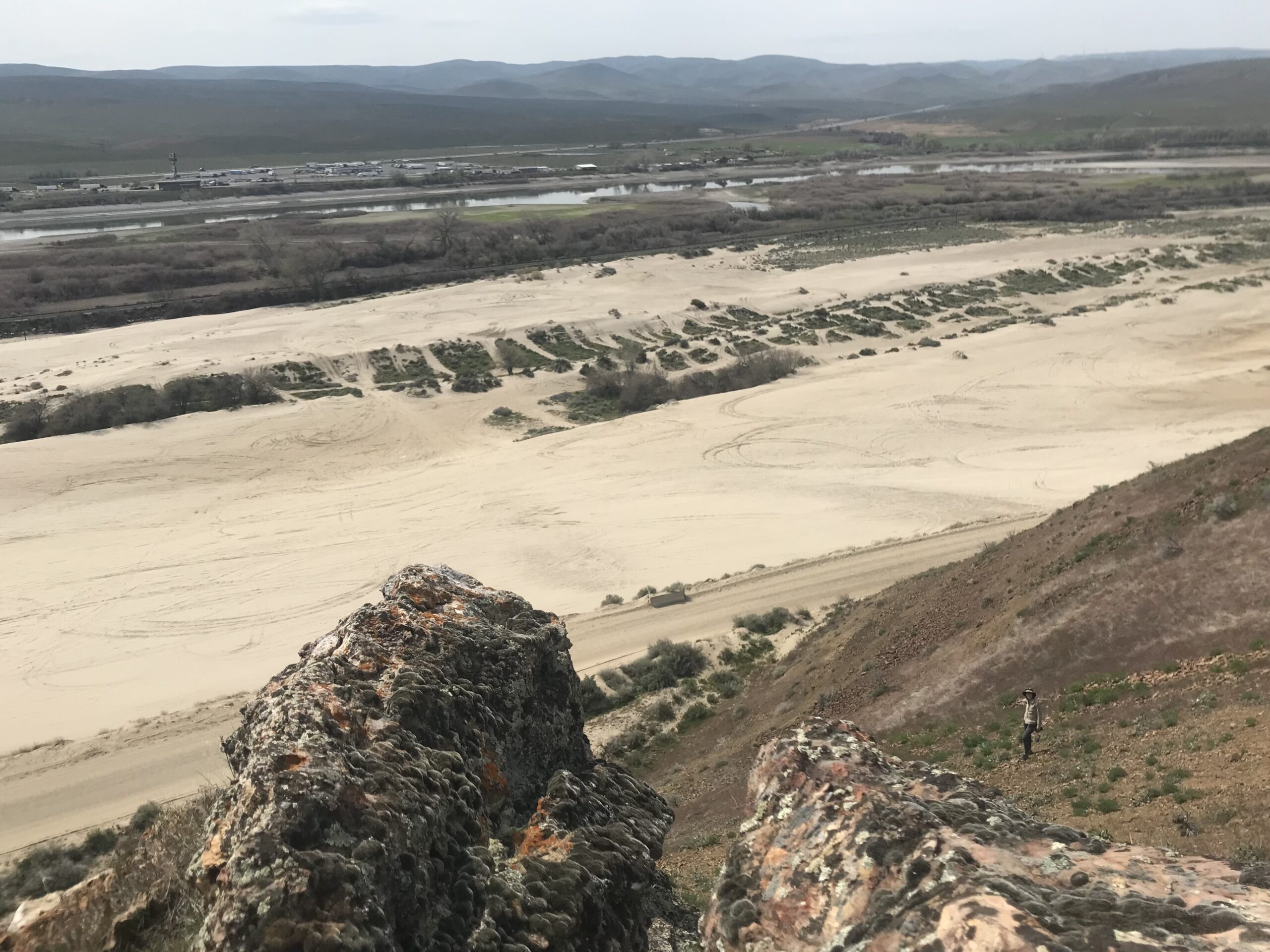 In my free time, I have enjoyed exploring Idaho. I have biked along the Boise River greenbelt and hiked in the hills above the city. Alaina and I live near the Lucky Peak reservoir, and I have been on many evening walks along the cliffs above the water.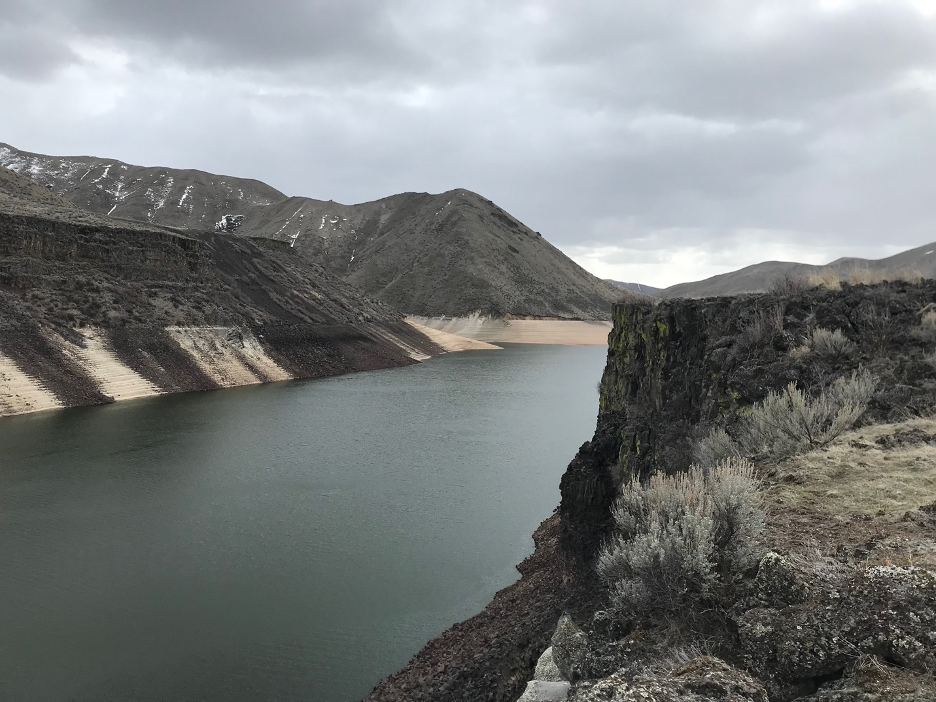 A couple weeks ago, Alaina, another co-worker, and I went camping by the Middle Fork of the Boise River. We visited a hot spring and a cave and made pancakes for breakfast!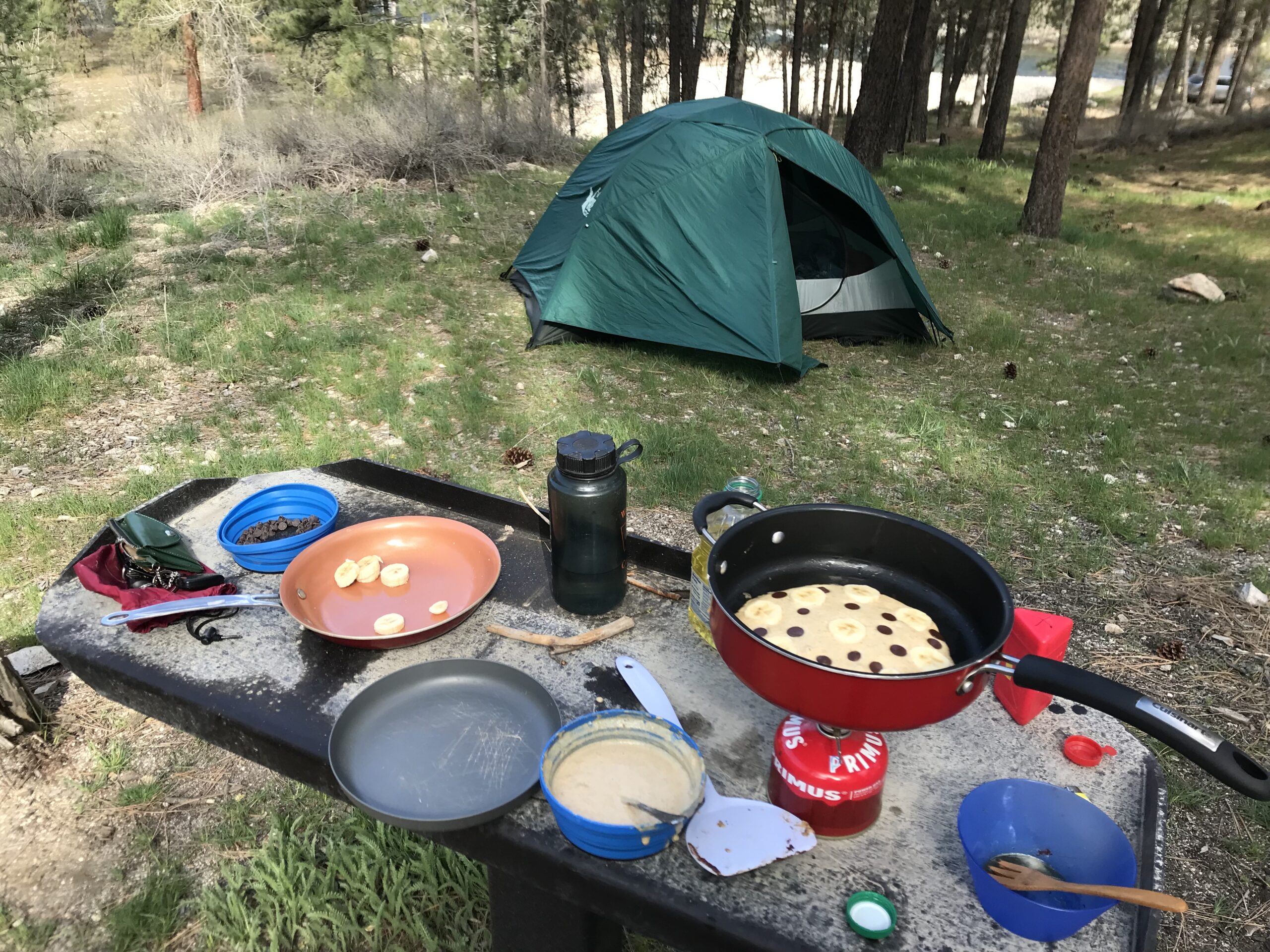 I have had a great time in this internship so far and learned a lot, and I'm excited for the next few months!