After arriving in Rapid City, South Dakota, I promptly tested positive for COVID. This meant I spent the first two weeks quarantining alone and working from home. Home here is a little house in the hills surrounded by ponderosa pines, white-tailed deer, and the occasional turkey. But this last week I was finally able to go into the office and out into the field. And what a field it is!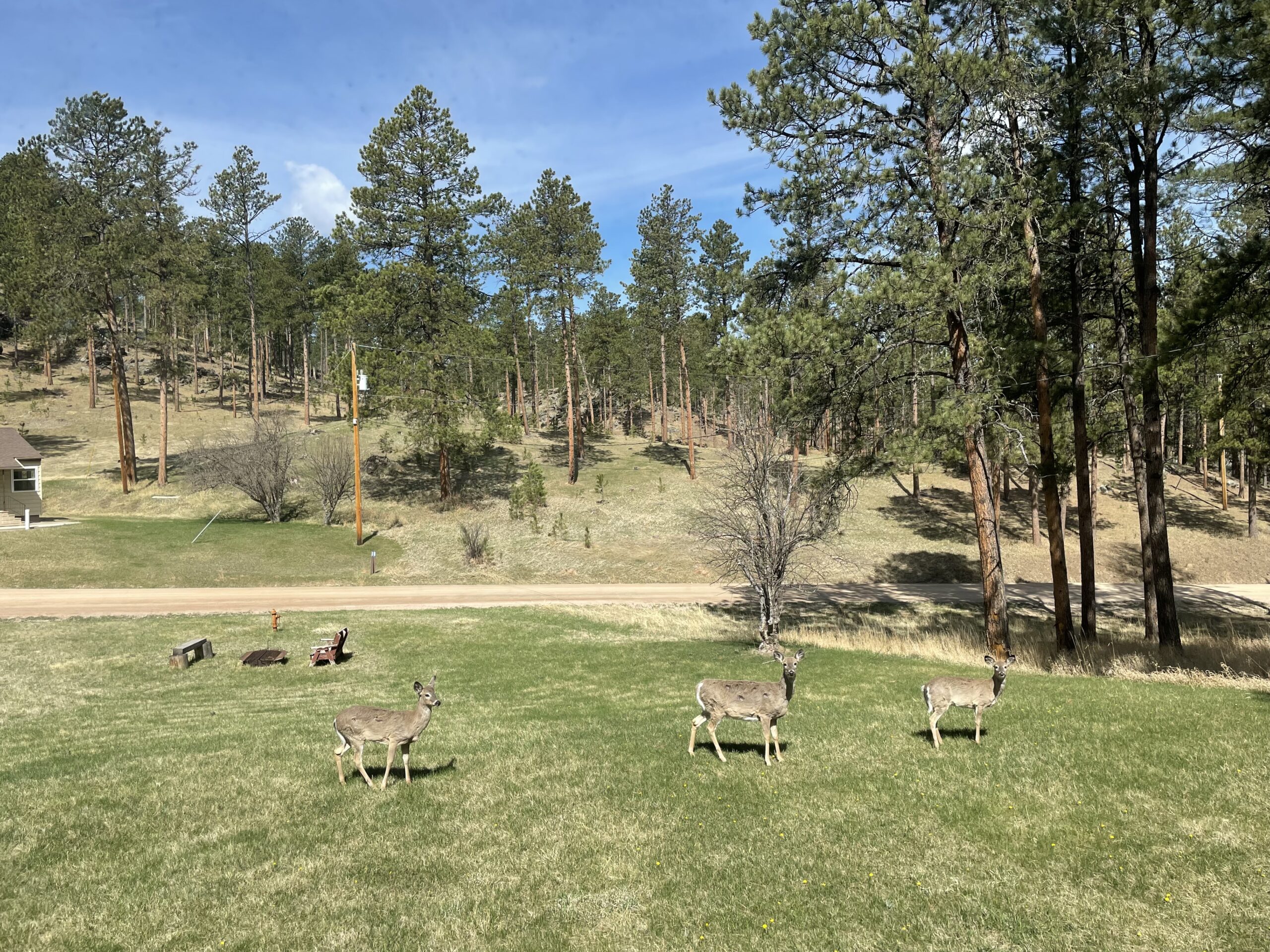 Coming from the thickly forested west side of Washington state, the wide open spaces of the Midwest are something to get used to. There's seemingly just grass for miles, with maybe a scrappy-looking cottonwood or two sprinkled in every now and then, almost as an afterthought. It makes me feel prone and nearly agoraphobic, causing me to empathize with rabbits and other critters that get spotted and scooped away by birds of prey.
My first day out in the expansive fields of Buffalo Gap National Grassland was spent working on our plot for BromeCast. Bromus tectorum, also known as downy brome or cheatgrass, is an invasive species that outcompetes the native grasses on rangelands. Oftentimes the cows will graze the grass down, but if it is missed, B. tectorum dries out and becomes fuel for wildfires. The BromeCast project aims to predict the invasion of B. tectorum in order to better control the spread.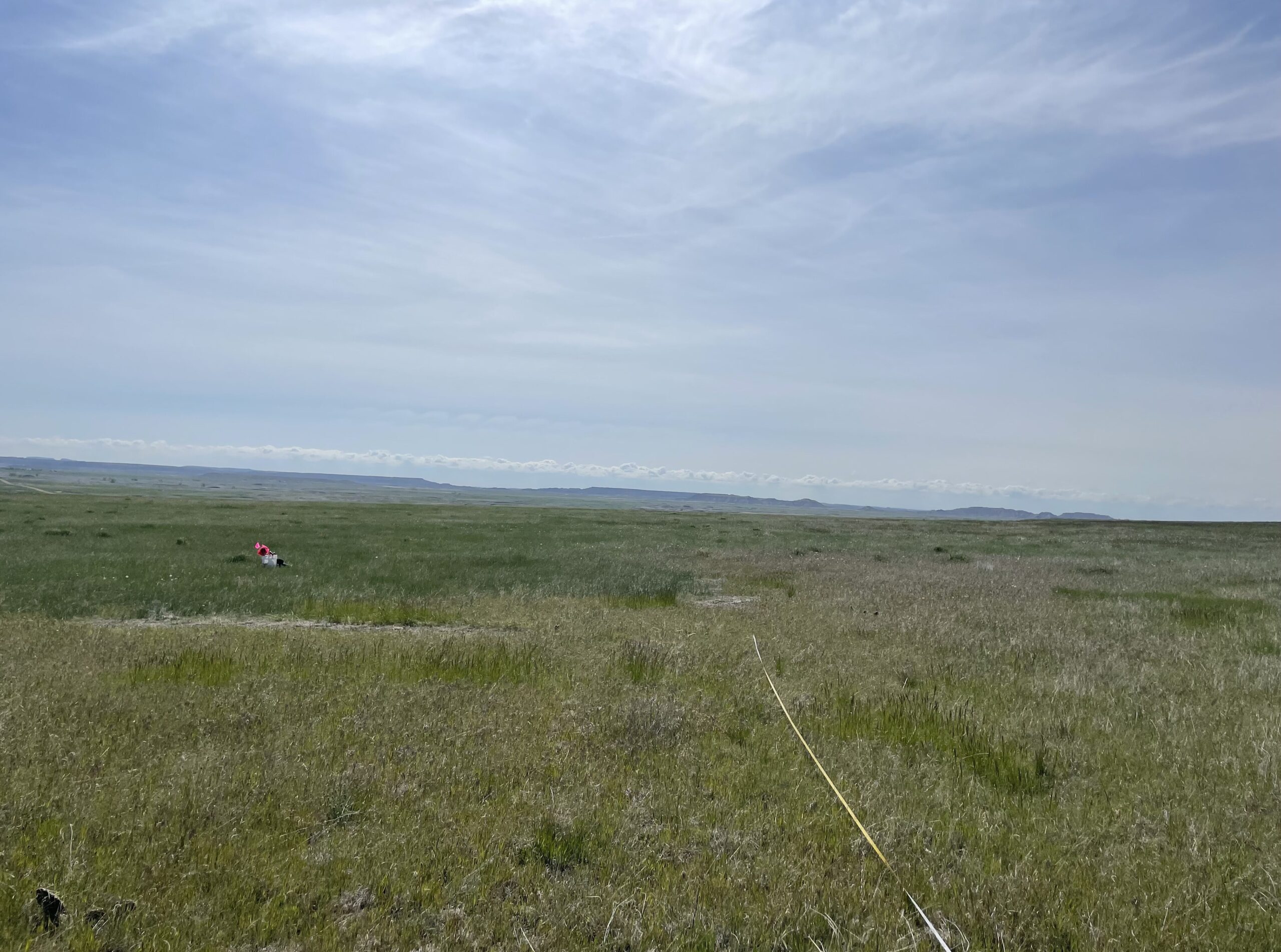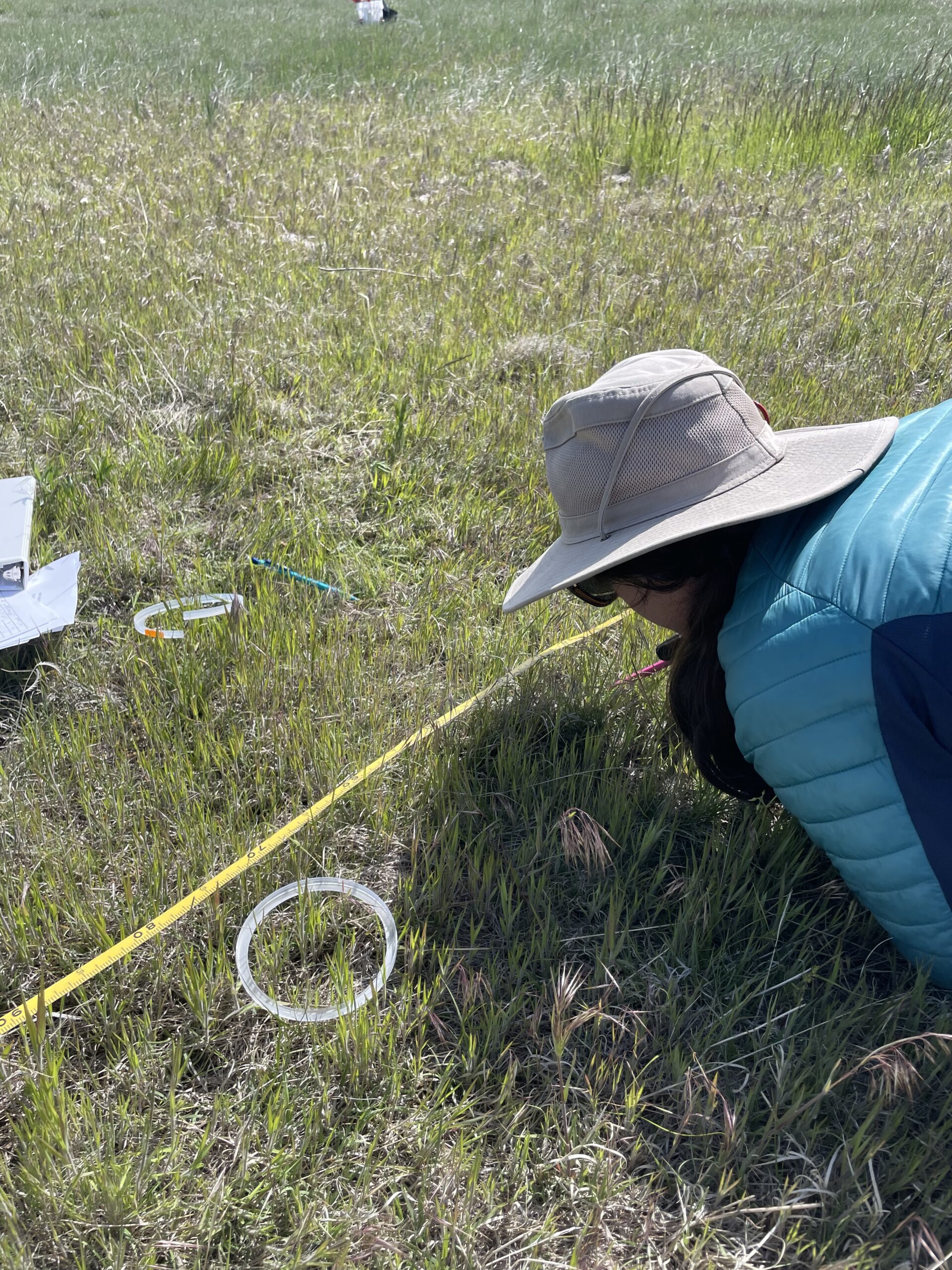 In the fall, my mentor, Jacqueline Ott, planted B. tectorum seeds attached to toothpicks (for locating the plants later) along transects with bare and control conditions. Our job now is to record the amount of seeds that successfully germinated and were still alive and the surrounding plant composition. Unfortunately, the number of survivors was very low– we hypothesized that this could be because the toothpicks planted the cheatgrass seeds deeper than normal. It is an interesting feeling to be frustrated by an invasive species' apparent lack of fecundity.
Although the vastness of the grasslands is new to me, a lot of the plants are familiar. The ponderosa pine forest system exists in eastern Washington and I was surprised that pinedrops (Pterospora andromedea), which is a flower I got tattooed with some other people in memory of an excellent field summer in Washington, is actually much more common out in South Dakota than there!
My coworker, Myesa, is also the type of person who stops at every new flower and can take an hour to hike half a mile. We went on a little day trip to Wyoming to check out Devil's Tower and saw lots of neat plants.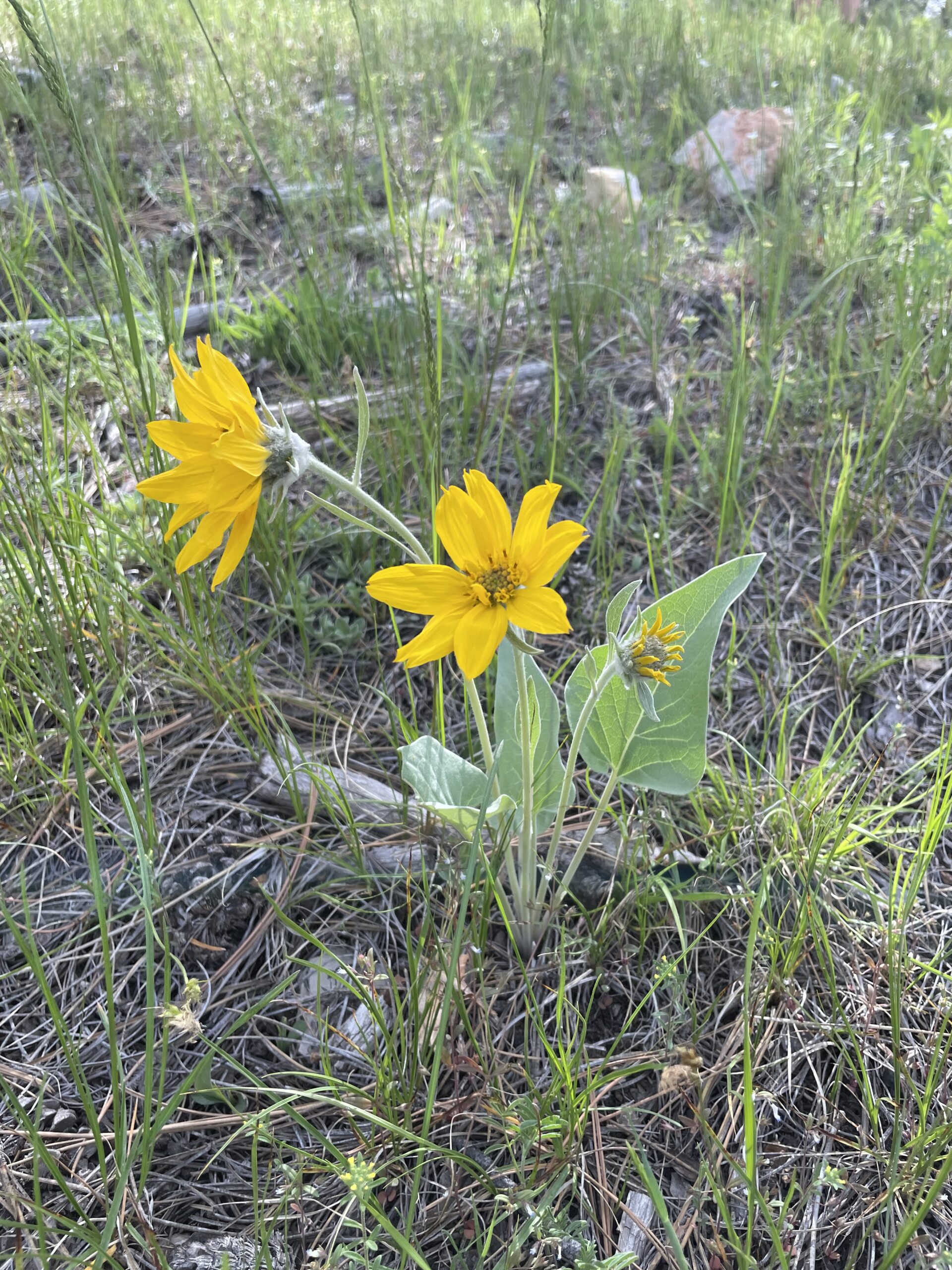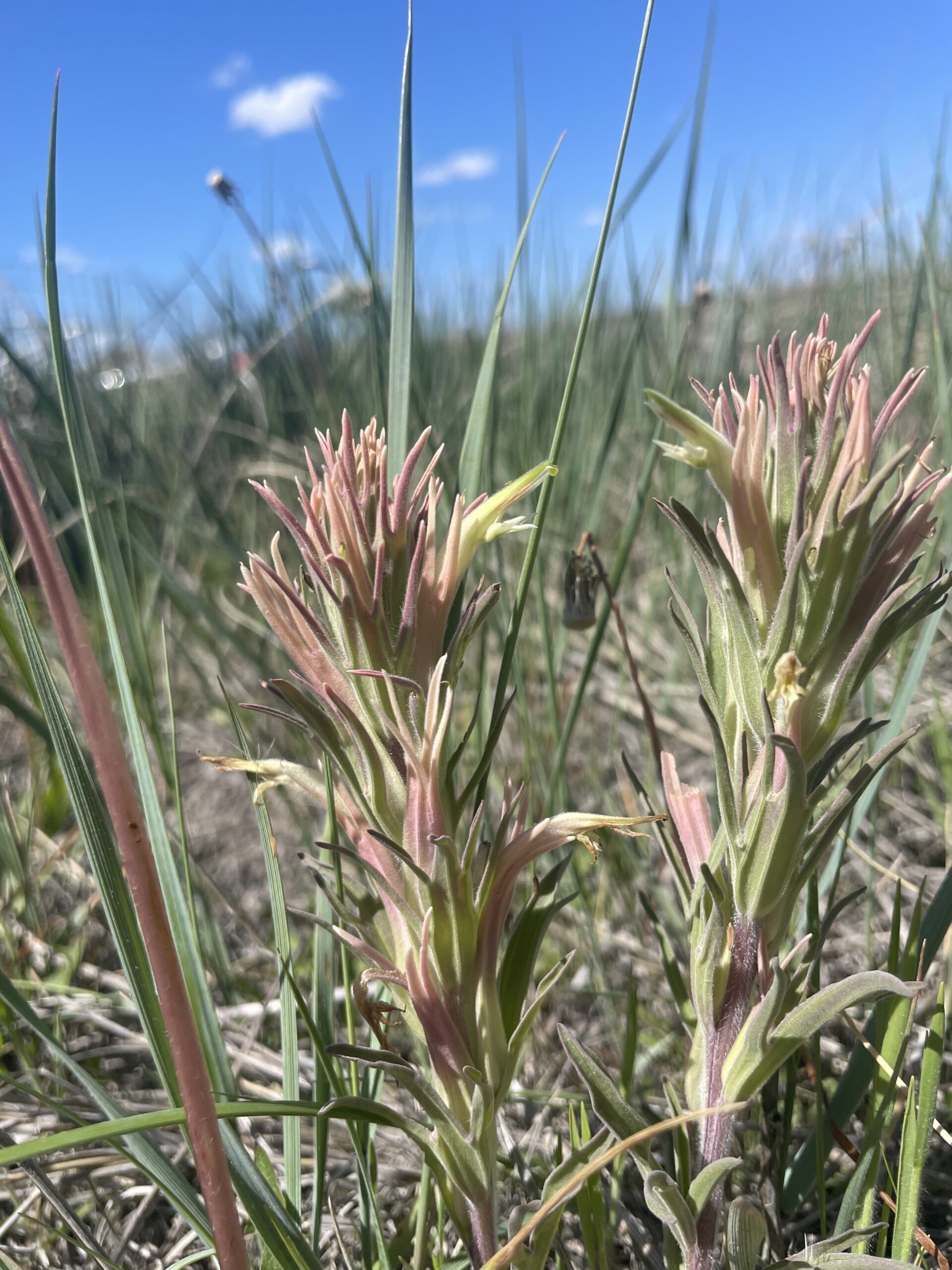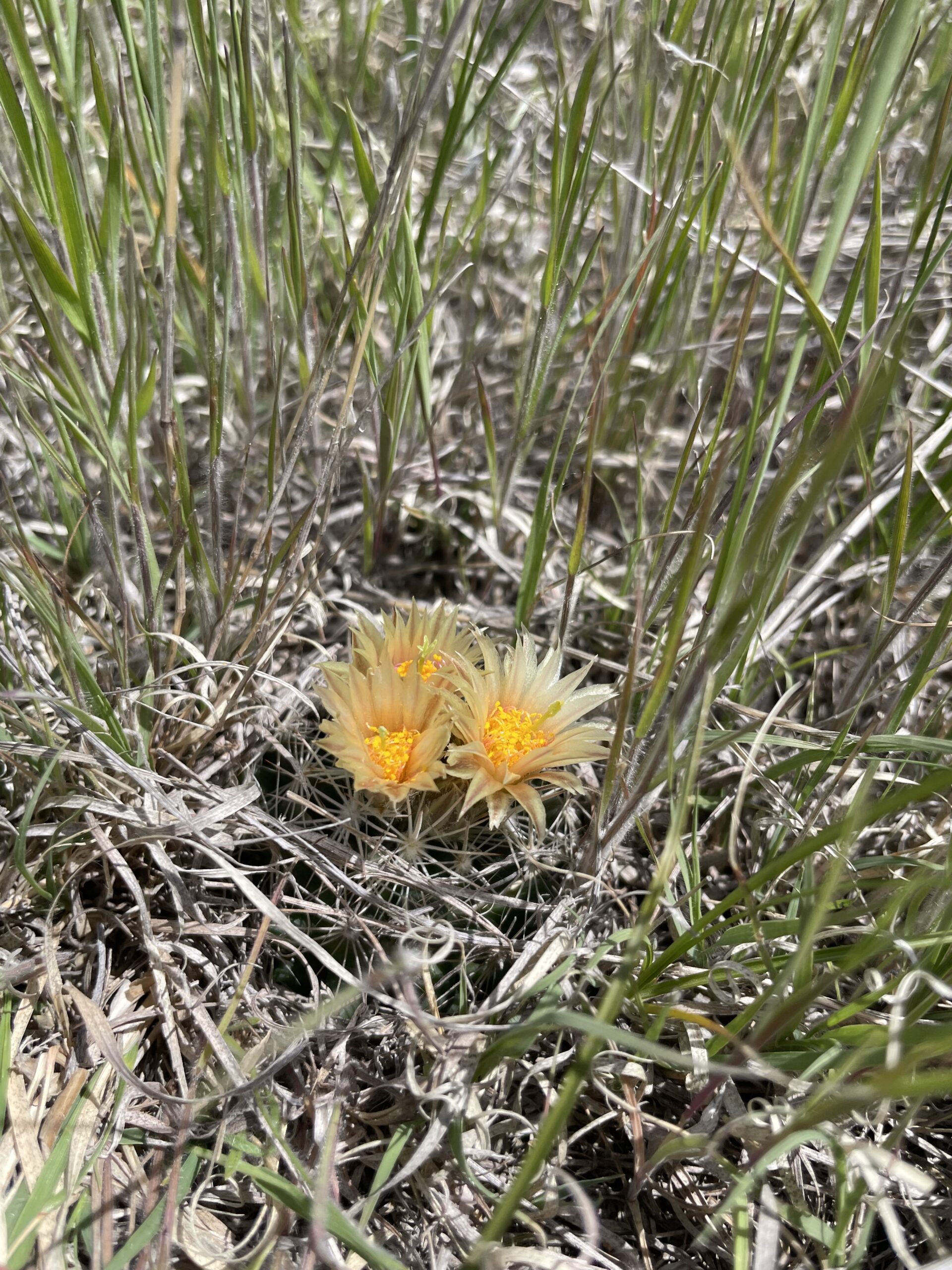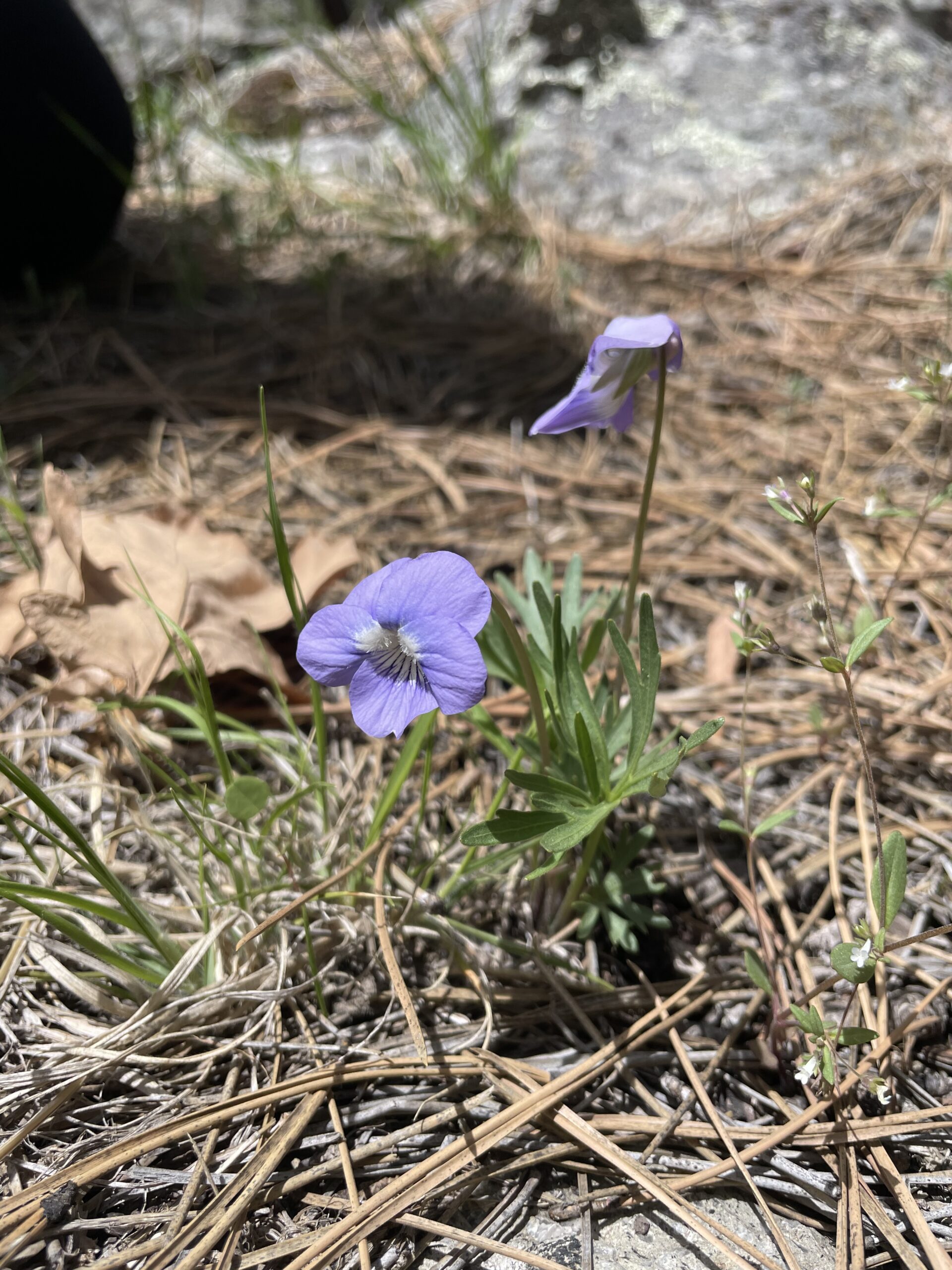 Coming to a fresh ecoregion is exciting because it tests my plant identification skills: some plants I recognize as old friends, like Balsamhoriza sagittata; others I can identify the genus but the species itself is a stranger, as was the case with Castilleja sessiflora. And even further up the taxonomic tree, I am encountering families that are new to me: unpictured, but Myesa showed me some vegetative Apocynum androsaemifolium of Apocynaceae.
I've only been out and about for one week now and I've already seen so many new things. I'm excited for the summer and what it holds.