Hard to believe it's been almost 6 months since we first started at the USGS office in Boulder City. Bridget and I were talking about how it's such a weird feeling that today is our last day -it's a bittersweet mix of sadness, thankfulness, and some disbelief that it's really over after today.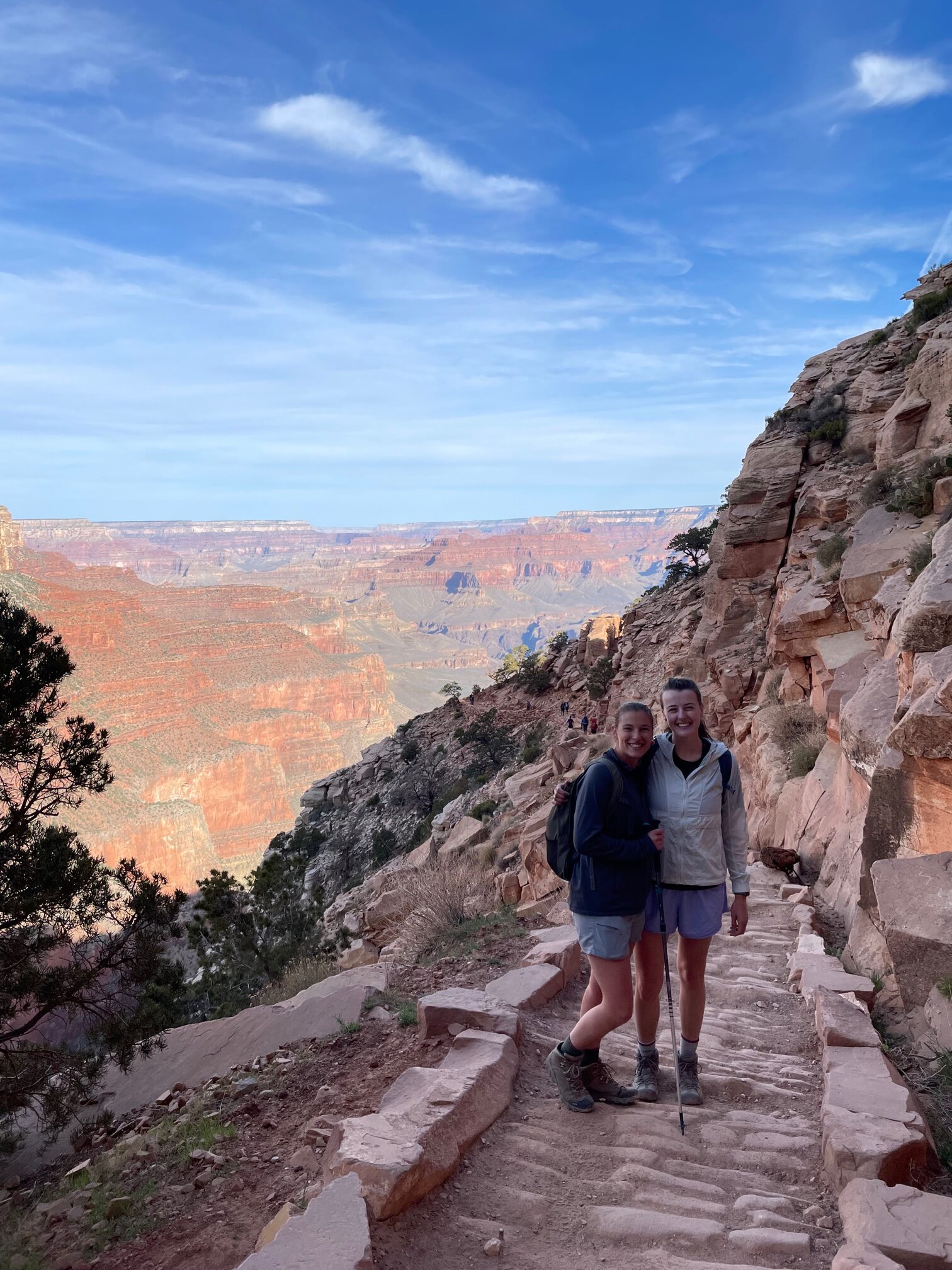 The past few months have been so busy that we haven't reported on the blog in a while! Between visiting all 3 gardens every other week and side projects added on outside of that, there's been little time to get to our laptops to type up our entries. But two highlights outside of our Joshua Tree Garden upkeep duties were helping out on a Mojave plant survey project back in early March, and collecting data on periderm-stripping of Joshua Trees across the Mojave (periderm is what Joshua Tree "bark" is called since it is a monocot). Periderm-stripping is when rodents such as rabbits and squirrels chew off the tree "bark" for nutrients when they aren't able to get enough from their typical food sources. This is likely linked to climate change with fewer plants –rodent food sources– surviving as they receive less rain.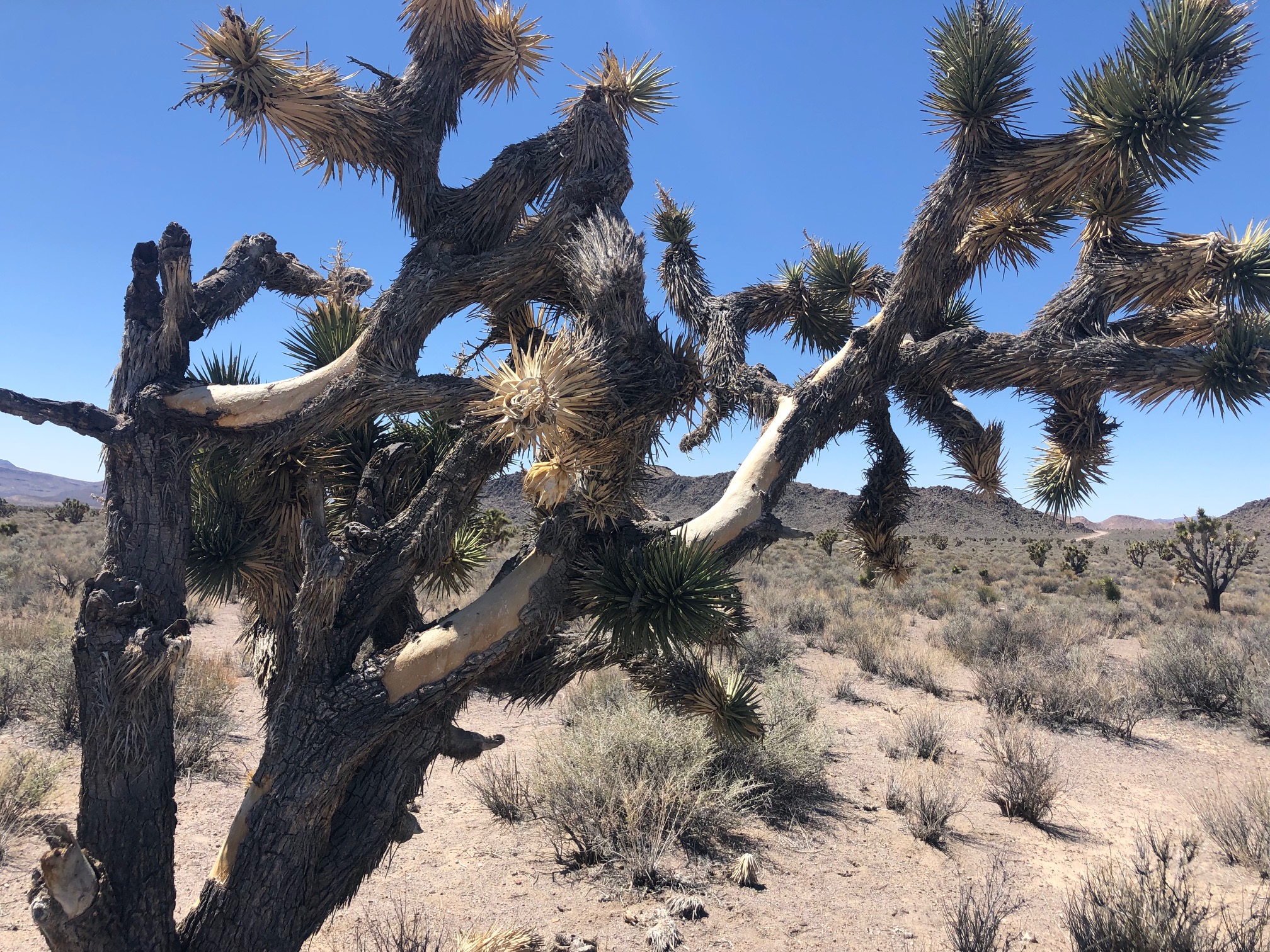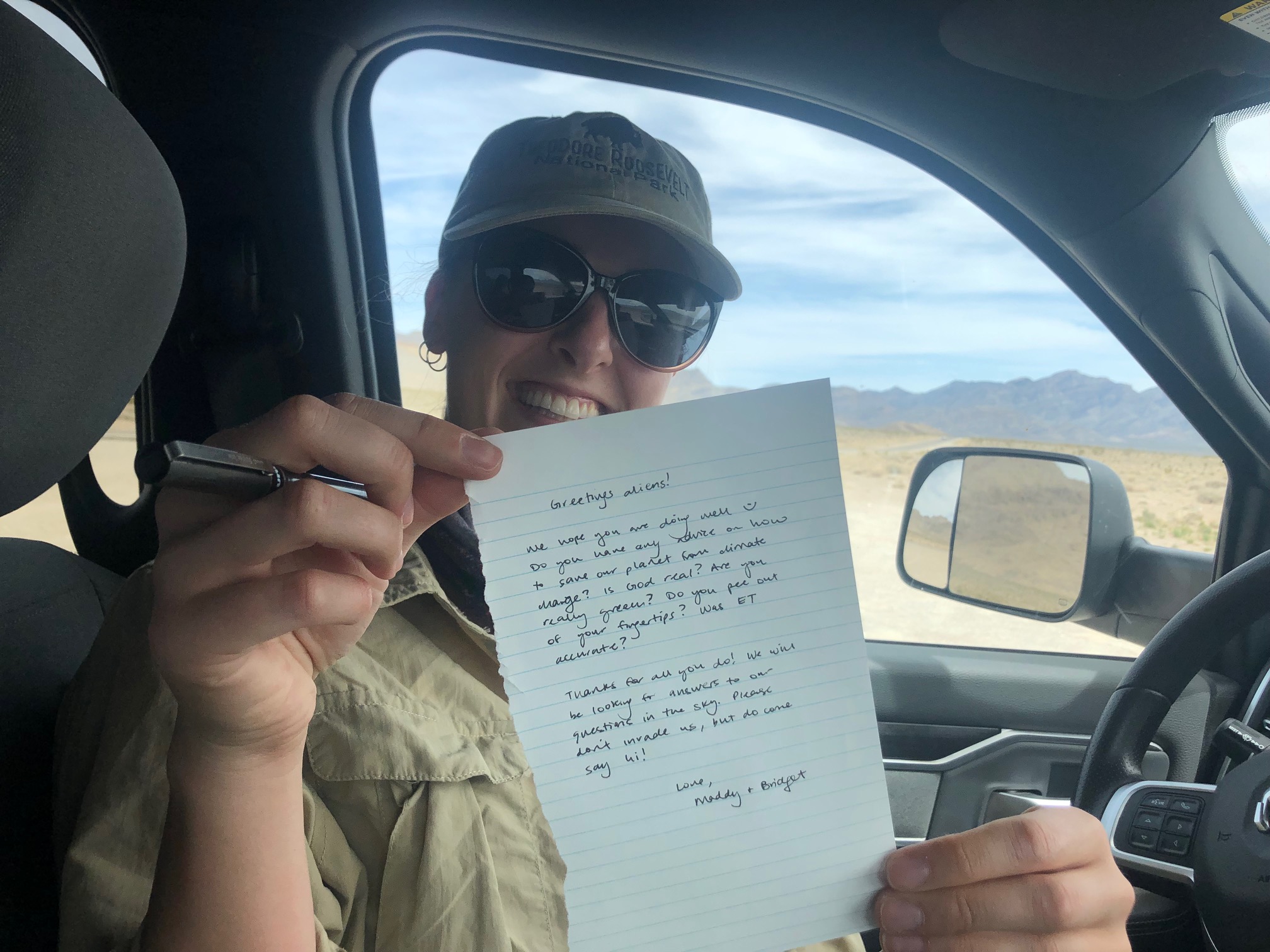 We were also able to make a few more weekend trips, including the Grand Canyon and back to Zion again to hike Angel's Landing! It's been so much fun to adventure/hike/camp with Bridget over the months and become such good friends through all of that, our long drives, and living and working side by side.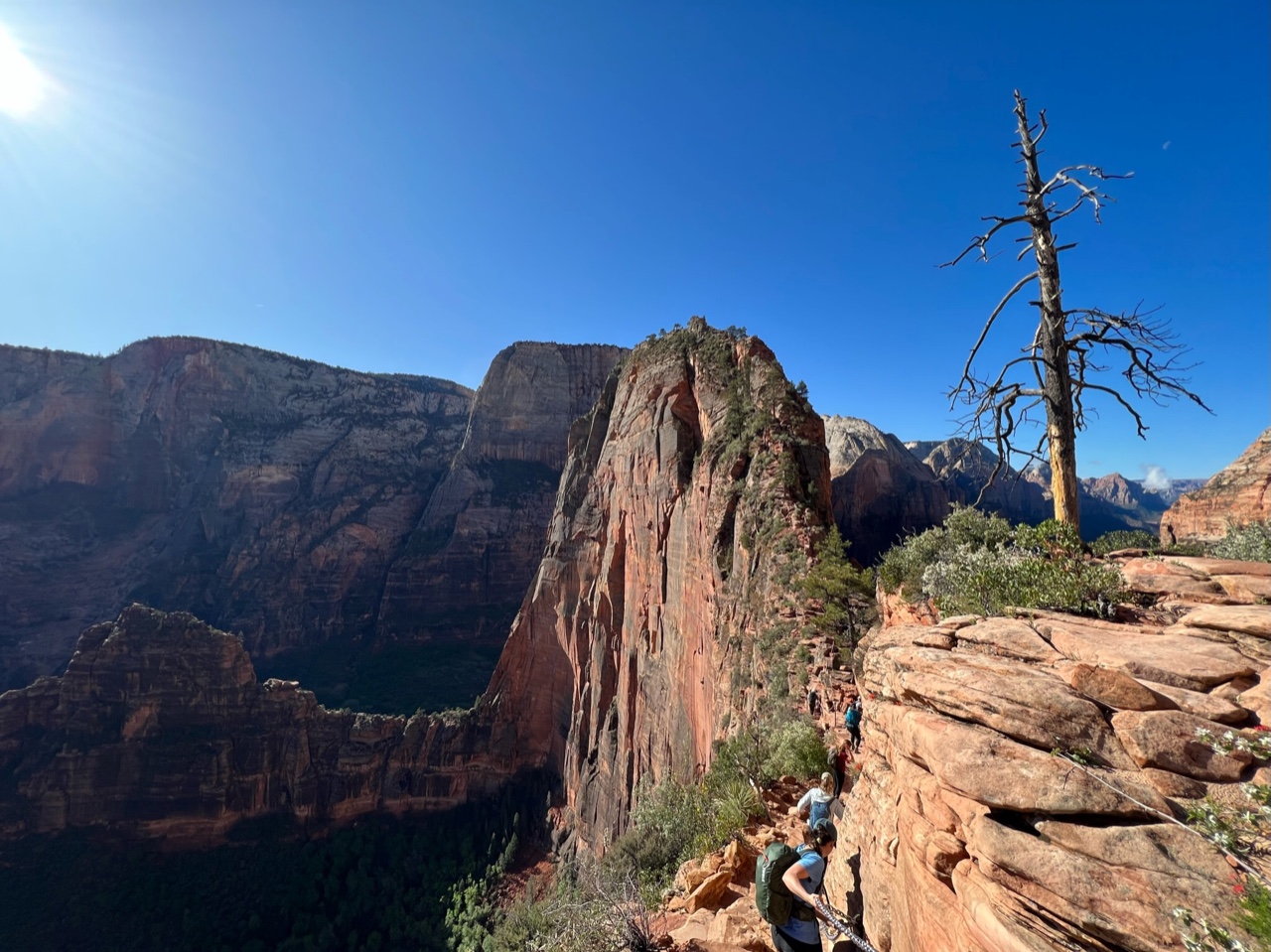 I'm keeping this post short and sweet, but I need to say a few more thank-yous to our mentors: Chris, Lesley, Todd and Sara. I've felt that throughout this time, our mentors have all cared so much about making sure we're learning as much as possible, giving advice for our future careers/grad school, and encouraging and thanking us for the hard work we've put into the Joshua Tree Genome Project. They've taught us a lot about research, the desert ecosystem and what it's like to work at the USGS, which has been so valuable.