Happy New Year! The past month has flown by quite quickly, much to my dismay, since that means less time left in the internship. I was very grateful to be able to travel home for the holidays – I got to see my family, my dog, and a little bit of snow!
In the past month we've collected a lot of new data, which has given us much to do in terms of data entry. Near the end of December we completed an entire greenhouse assessment of the Joshua trees, which consisted of us checking each individual plant band to see whether a seed has grown, and if so, how many blades it has and the overall health of it. Even though we've been working with the Joshua trees a lot and have been seeing them pop up above the soil, I was still very shocked to find out that we have over 1,600 plants currently alive! The health and number of blades varied a lot, since seeds were planted at different times (some have been growing since September), but this assessment should give us an idea of which matrilines have been more successful in the greenhouse, which will aid us in future planting in the common gardens. From our minimal amount of data, we have noticed that one population in particular has not been very successful in the greenhouse (it currently only has 25 successful seeds, compared to other populations with 100+), which could potentially correlate to the conditions that seed is genetically attuned to – maybe it is meant to thrive in conditions that are colder or have a higher altitude? Maybe it finds the greenhouse to be too humid? This data could help the researchers understand why certain populations are more successful in certain gardens (and in the greenhouse) than others.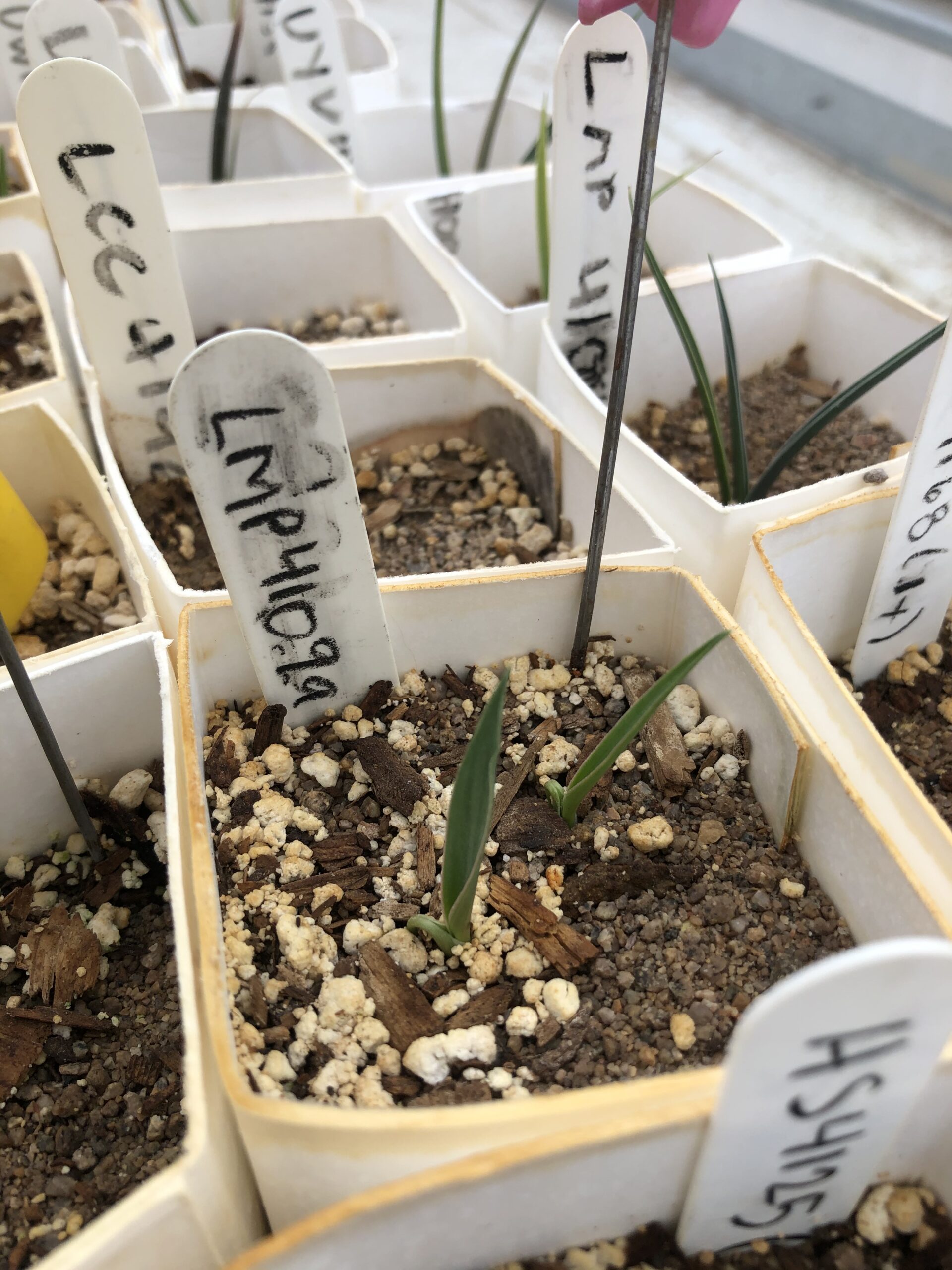 We've also made another monthly visit to the 3 common gardens to check on the Joshua trees that are out in the wild. It has rained a couple of times in the past month, which was evident when we went to the gardens! I saw many plants that were putting out tiny new blades (so small that I almost didn't notice them and had to touch them to make sure they weren't just a shadow). Other plants still seemed a little heat stressed, with leaf margins that were furled inwards, which could be a reaction from the summer heat that is still noticeable now. We luckily haven't seen any active rodent herbivory, which would mean setting up traps, but have seen signs of insects – we are slowly trying to learn the difference between grasshopper and ant herbivory.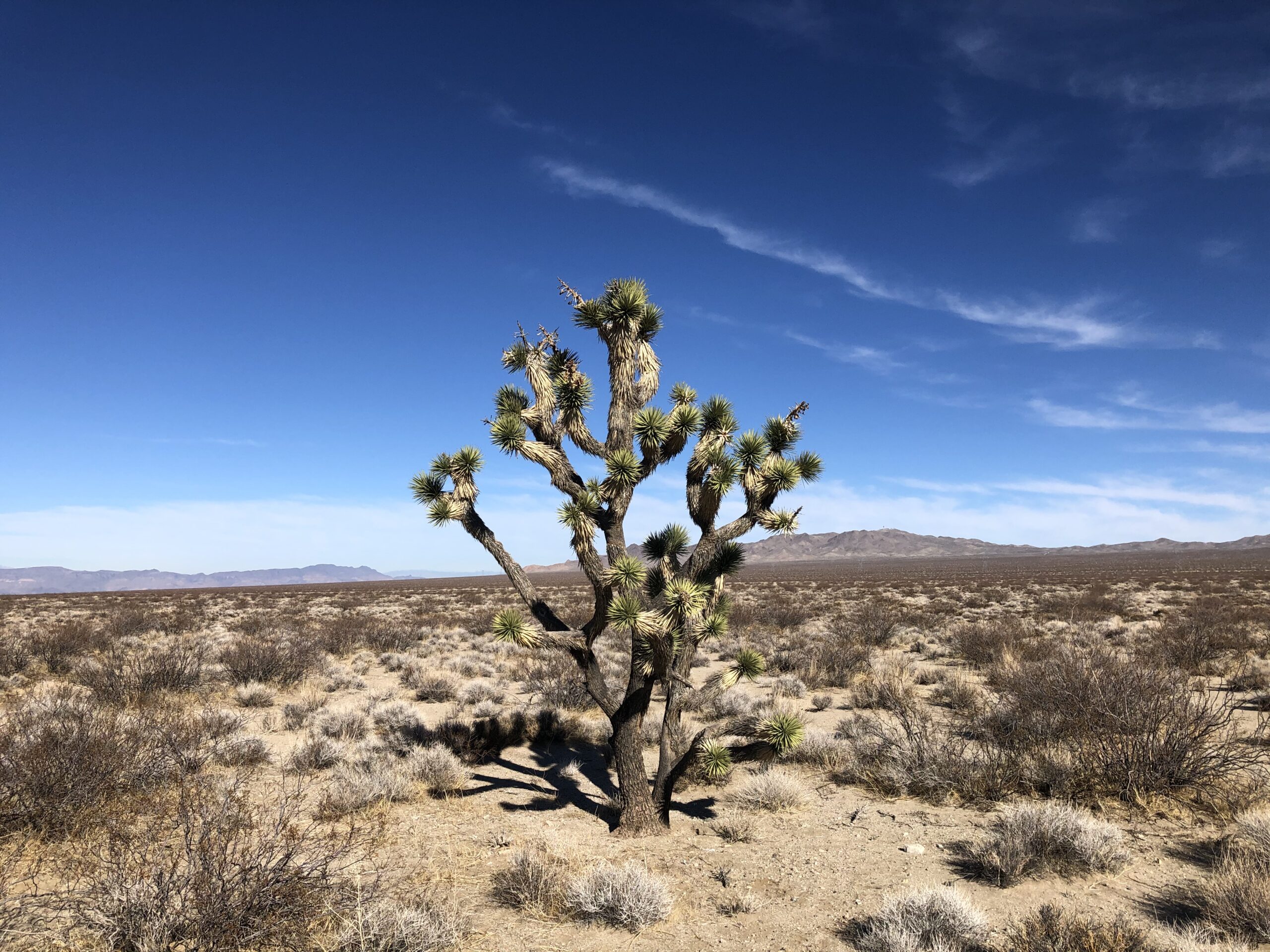 These assessments and garden visits have given us a lot of data, which has provided us quite the opportunity to learn more about how this data is going to be used and what it could signify. It's been very interesting to think deeper about the research and to consider how the data needs to be set up to make future statistical analysis more efficient and seamless. Maddy and I text Lesley, our mentor/the PI on this project, quite a bit when entering data to double check that we're formatting it correctly, whether we need more columns or rows, and whether we need to include past data points on our current Excel spreadsheet. I've learned to think about it in terms of how the data will be used in the future – do we need to include past data in case of future analysis of trends for these plants? I tend to write a lot of notes when looking at the plants – will these notes be superfluous or could that data be helpful?
Overall, I've still been really enjoying the area! Maddy and I have been hiking every weekend, we camped in Death Valley (which taught us how cold it gets in the desert at night), and we plan to camp in Zion soon. I'm already growing quickly attached to the mountains, and hope that in the future I will still be in an area that has such accessible and beautiful hiking trails.