August brought us cooler temperatures and smokey skies. The extended drought and hot weather brought about the early seeding of our target species for seed collection. This forced us to go higher in elevation where it's cooler and essentially turn back the phenotypic clock. We got to go up to the Sawtooth Mountains and the Salmon-Challis Forest to look for the early seeding Diethera canescens and chaenactis douglasii.These species love to grow in disturbed rocky soils, which manifests in the form of steep roadsides. We traversed loose rocky soil and grabbed seed from these plants while sliding past them downslope. In Stanley, we got to experience one of many Idaho's famous hot springs. Sunbeam hot springs was right en route to our campsite for the night! There were several pools of water that varied in temperature, ranging from burning hot to icy river water. It was perfect for hopping in and out of hot and cold water, like a free outdoor spa for our sore bodies. Up in Salmon, we got to harvest golden currants at our campsite. After being out in the desert for the first few months, it was great to see greenery like trees and come at the right time to harvest berries!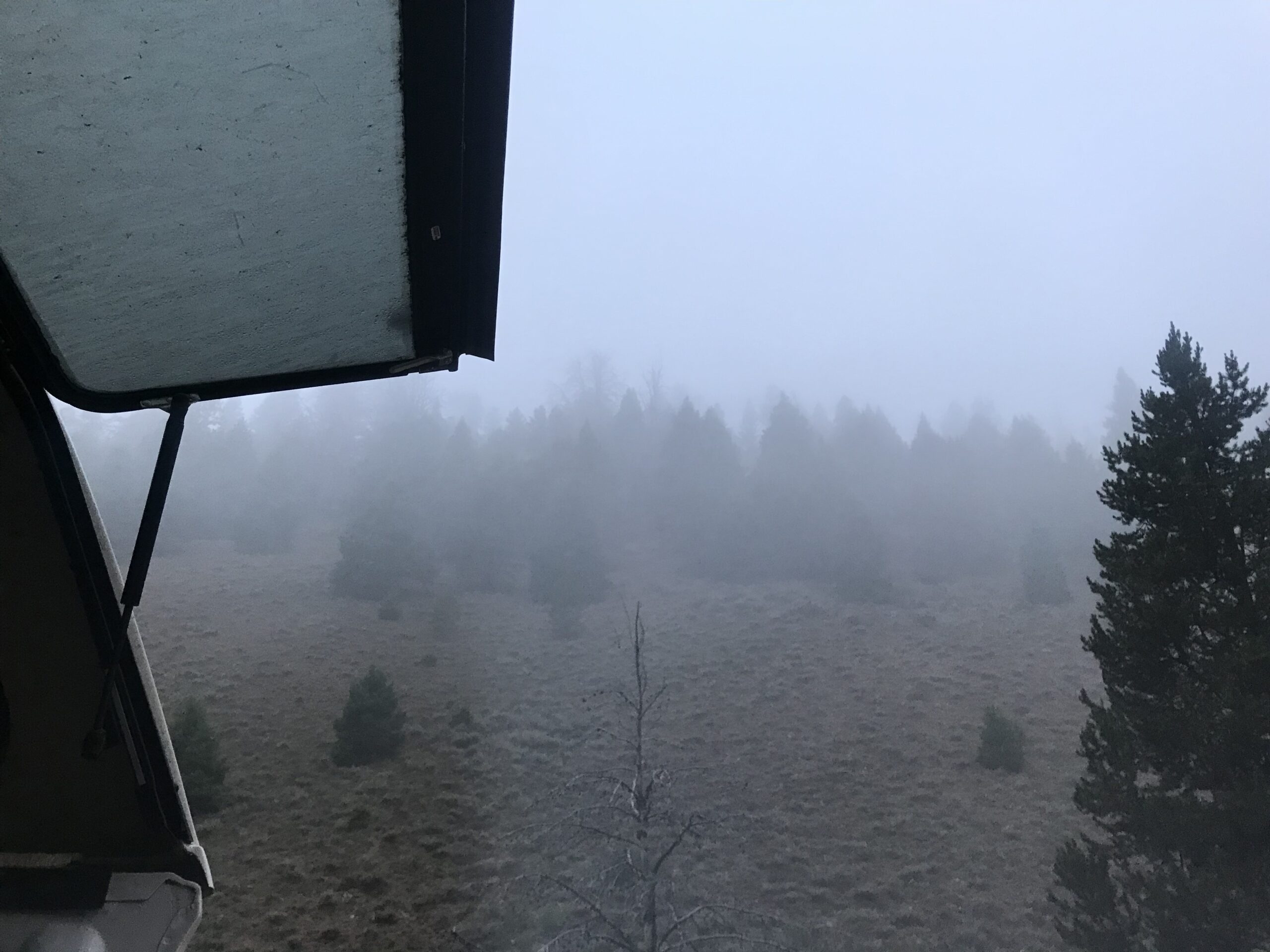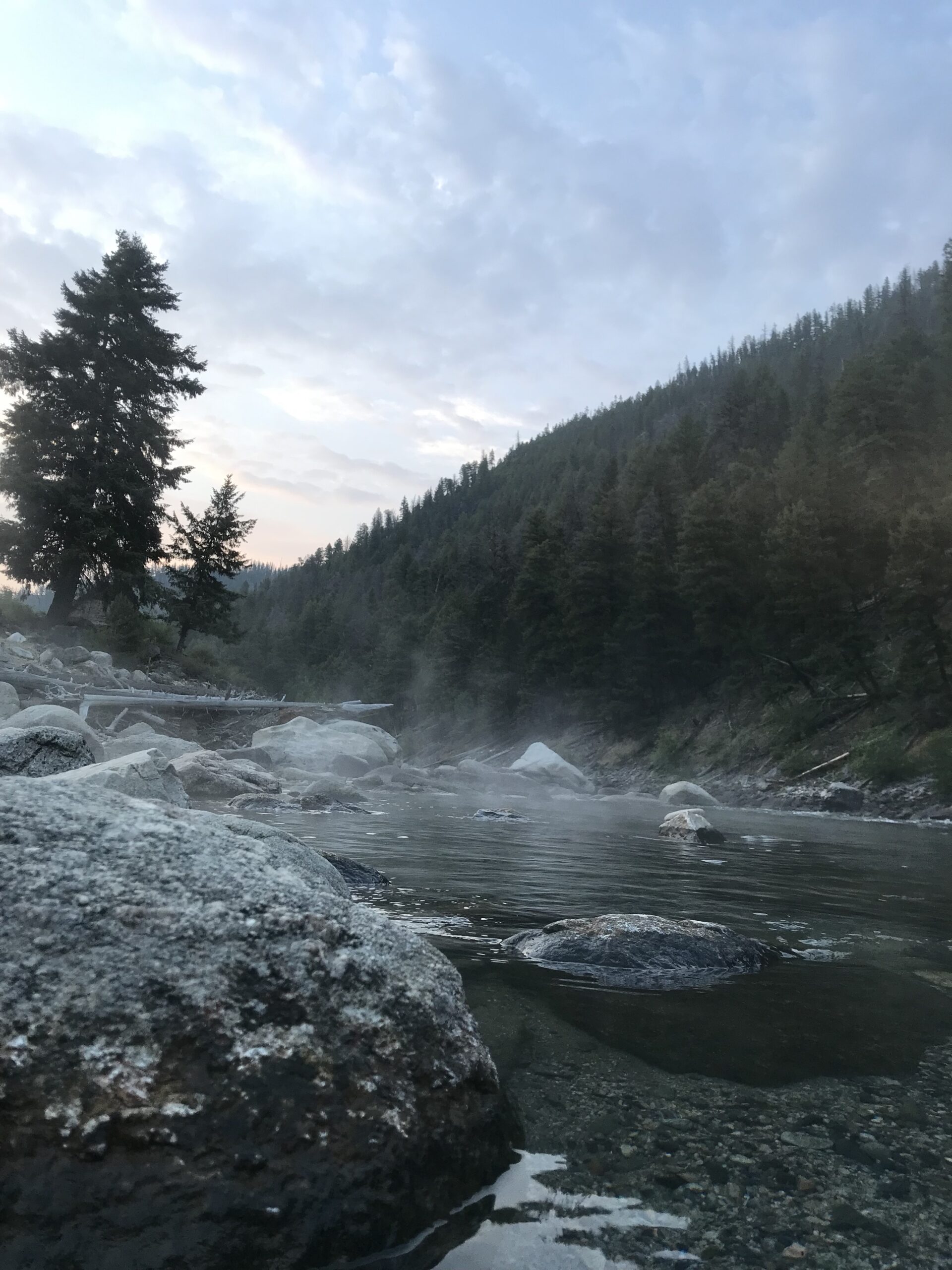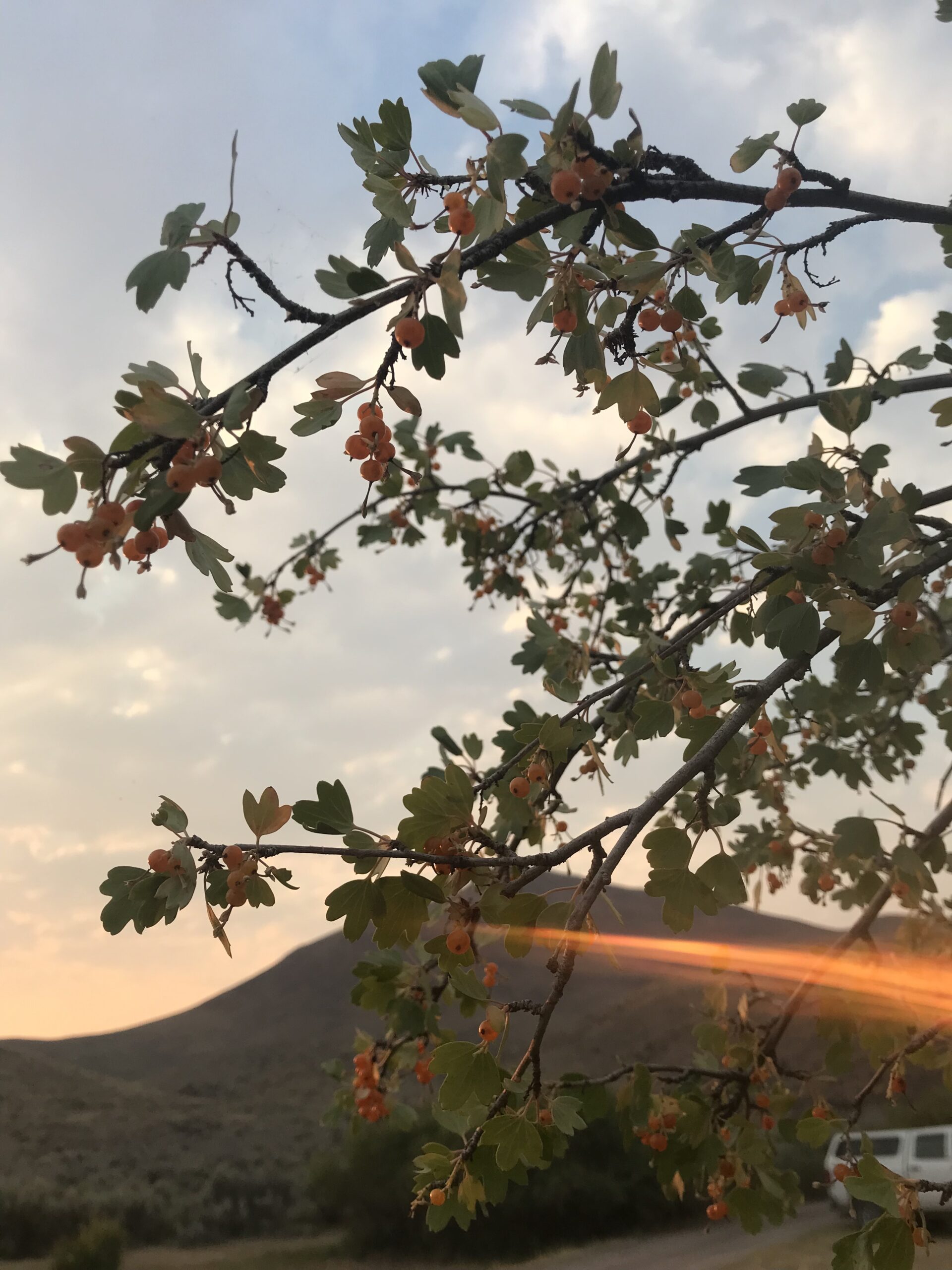 We also began cleaning and germinating seed back in the lab. This consists of weighing the raw material and then separating out the roughage from the viable seeds by testing if each one breaks upon application of slight pressure. We had collected 200 heads of seed for every population we visited. It is a tedious process, but a little company and music makes it go by fast! We then set up petri dishes for experimental germination treatments. Seeds were carefully laid out in grids on 5×5 on each petri dish and different temperature stratification methods were used to germinate the seeds. This would determine the differences in germination strategies between populations of the same species due to climate variability. 
Each week keeps us on our toes! The best part about field work is the variability in week to week or even day to day tasks. Can't wait to see what the rest of August brings!