This month was pretty typical – with a lot of time spent on many new collections and updating our data to make sure everything was in order as our collection season begins to slow down. At the beginning of the month, we were lucky enough to be able to make a trip to Coeur d'alene to hand deliver some of our more perishable fleshy fruits. These included collections of Actaea rubra (baneberry), Prunus virginiana (chokecherry), Rubus parviflorus (thimbleberry), Rubus idaeus (raspberry), Arctostaphylos uva-ursi (kinnikinnick), Berberis repens (creeping oregon-grape), and Symphoricarpos albus (common snowberry). Since all of these species are at least semi-fleshy fruits and needed to be refrigerated, we decided to drive them to the nursery rather than sending them through the mail with the less perishable collections.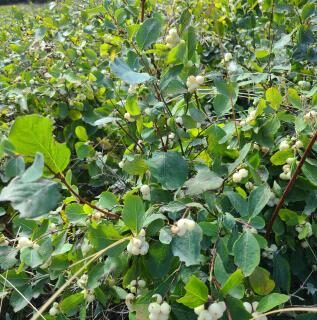 On September 7th, we packed these collections into a bear proof cooler with ice and started our long drive towards Coeur d'alene. The trip took us over 12 hours of total driving time, but, luckily, we were able to break up the trip and stay a night in Missoula, MT with Selah – a fellow CBG intern working at the Lolo NF. We were so thankful to Selah for letting us stay with her and enjoyed catching up and talking about how all of our summers were going. The next morning, we left for the nursery.
At the nursery, we were able to take a tour around the facilities. Many of the seed cleaning tools we saw were similar to the ones at the Lucky Peak Nursery I visited during the CBG training in May, but it was still cool to see them again. It was also awesome to see all of the seedlings that were being grown in the greenhouses – especially the area filled with Whitebark Pine saplings. I was happy to see so much effort being done to help out the Whitebark Pine that are currently endangered due to blister rust. While we were there, we also saw the nursery workers collecting seed from some of the bulk seed plots using seed vacuums – which was very neat. There was also a very cute cat that we got to say hi to who was living at the nursery. After the tour, we gave them our collections of fruits, as well as some that Selah gave us to deliver from the Lolo NF. Finally, we picked up 9 large bags of seed that our supervisor ordered to be used at a superfund site and started the long journey back to Neihart, MT.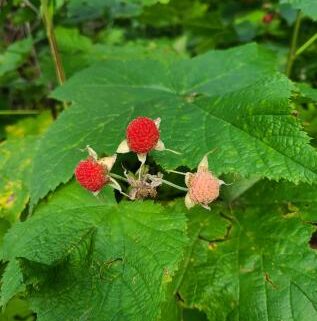 Another fun day was in the second half of the month – spending an entire day keying out plants with two of the Helena botany techs. We had joined them on some rare plant surveys before and always came to them with any questions – so they decided to visit our station to help us on some difficult species. To prepare for their visit, we collected some samples from a mining site and a burn area that we were considering collecting seed from. These samples were mostly all asters of some kind – some Solidago (goldenrod) and some purple asters. They also helped us make a final decision about the geum that was growing outside of the station (which I wrote about in my blog post last month).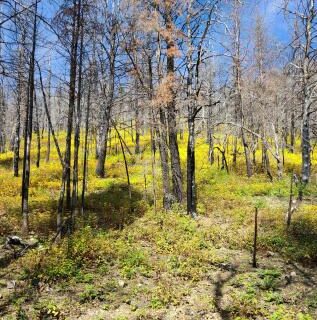 We used many different resources to accurately key out the samples. We had both the Montana Vascular Plant key as well as the Pacific Northwest key, the live samples, some pressed samples of geum and their seeds, and another key that was brought by the botany techs. We also referenced samples saved in an online herbarium.
After a long day, we decided our collected samples were Eurybia merita, Solidago missouriensis, Solidago multiradiata, Solidago nemoralis, Symphyotrichum ciliolatum, and Geum aleppicum. Even then, many of these were a 'best fit' situation where they did not fully seem to fit in one species description – one would just match up better than the other possibilities. Plants can be tricky, so it was nice to have other people to discuss these samples with and multiple sources that we could use and compare to each other.