In recent years, I've noticed some governmental agencies and nonprofit organizations push to increase racial and ethnic diversity in their staff along with shifting their perspective on land stewardship. But what about representation of Native Americans in the conservation field, especially given their participation in ongoing ancestral stewardship practices?

Where I am from — which is Tongva or Kizh land later incorporated by colonizers as Los Angeles, California — it is not very common to see many people of color, much less Native Americans, in the conservation field. My pathway into the environmental field has been a long and challenging one. As a woman of color, it has taken a lot of trial and error to find or make entry points. It's been hard to figure out the pathways in, to find mentors, and to many a time be the only person of color in the room.

However, that hasn't been my experience during my internship this summer in the Lincoln National Forest which is the traditional land of the Apache people.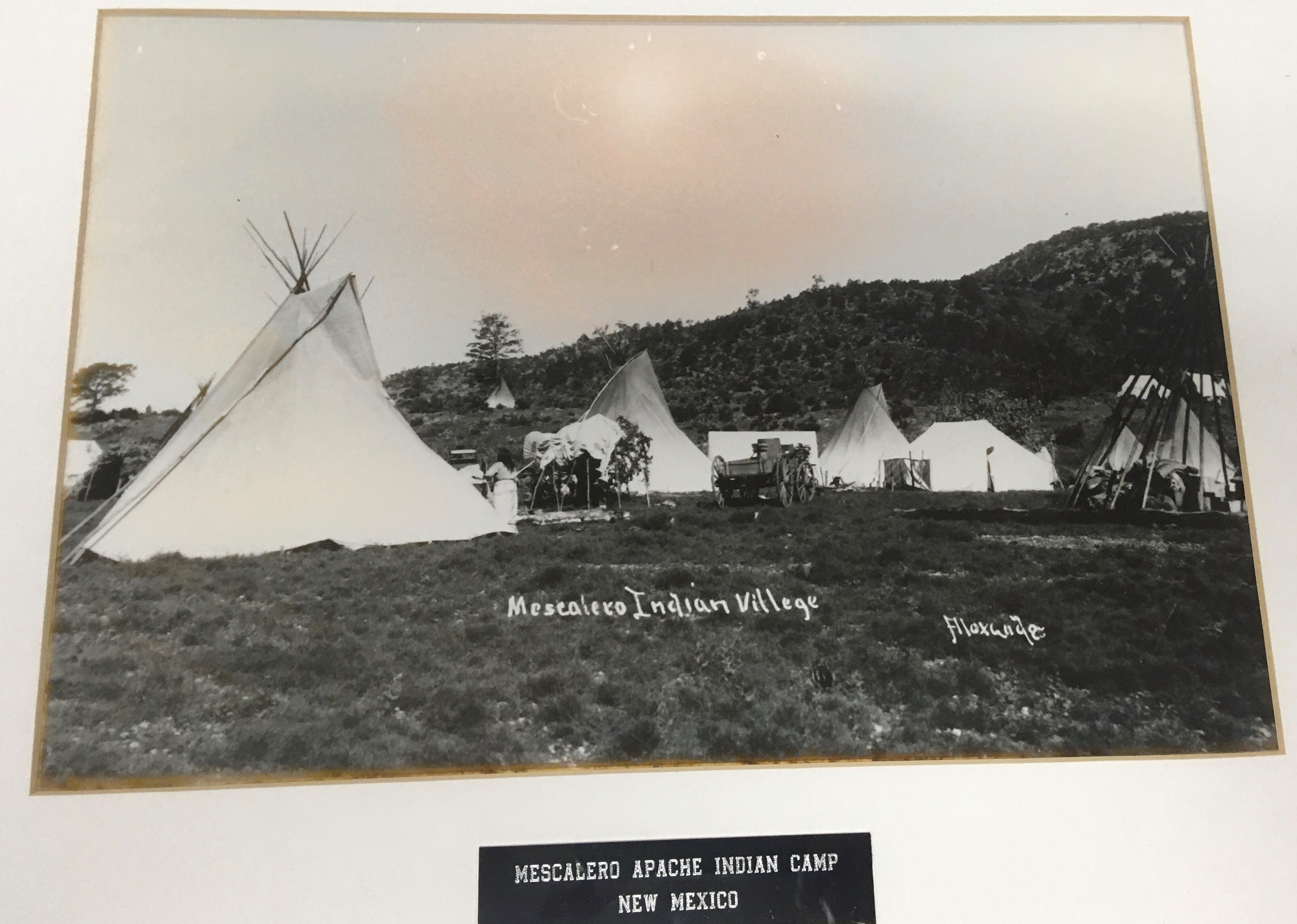 In recent conversations with four Native American staff, they shared with me what it's like to work in this field — in some cases on their ancestral homelands — and how Native Americans are shifting the field's perspective on stewardship.

Aurora Roemmich, my direct supervisor here in Alamogordo, New Mexico, is the Botanist for the entire Lincoln National Forest. She is Lakota and a member of the Cheyenne River Sioux Tribe. She built a career for herself working many years as a seasonal employee with the Rocky Mountain Research Station in the Black Hills of South Dakota before becoming a permanent employee with the Forest Service.
"As far as the Southwest goes, it has been one of the most diverse areas in the U.S. Forest Service, even just the mix in leadership positions has been a lot more diverse than what I've seen elsewhere," Roemmich said in a conversation with me.

The presence of Native American communities is quite visible here in the Southwest as opposed to other parts of the county where the U.S. government forced Native Americans to relocate far away from their ancestral homelands, sometimes to very small reservations. In California —which has some of the most coveted coastal land in the nation — many Native American communities do not have large reservations or tribal status. However, here in the Southwest, many tribes live in large reservation systems that are on parts of their ancestral homelands.

Another manager who I work with is Jennifer Hickman, the Soil Scientist for the Lincoln National Forest. She is Navajo and Mississippi Choctaw. A tribal member of Navajo Nation, Hickman grew up in Crownpoint on the Navajo Reservation in New Mexico.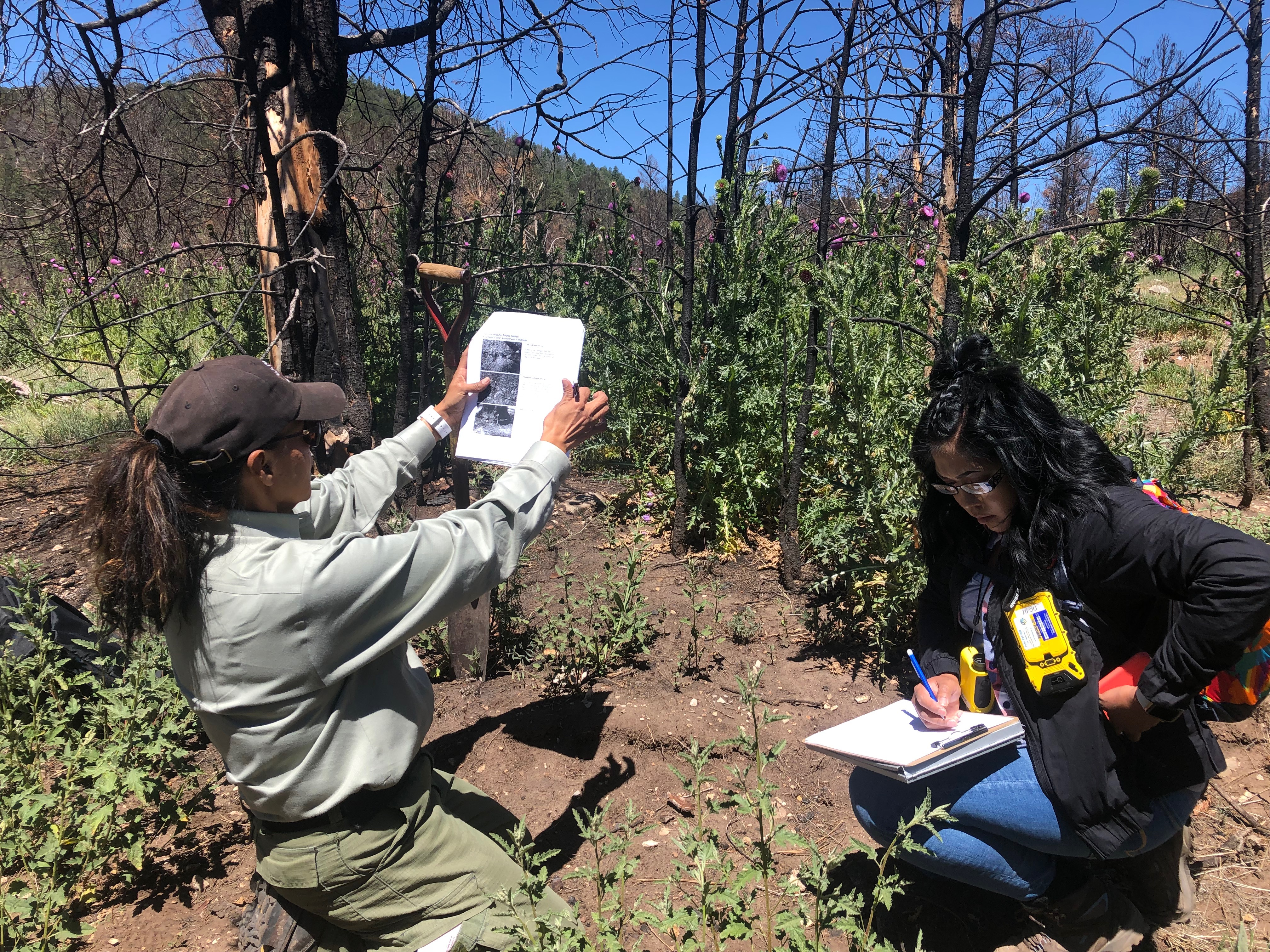 "Maybe [we] are seeing more representation in the Forest Service here in the Southwest because of the exposure that the Southwest brings. In New Mexico and Arizona, we have our reservation lands," Hickman said. "A land base helps provide that exposure. A lot of tribes in other states may not have a very large land-based reservation."

I feel it's important to acknowledge that all public lands have rich, long histories that predate European settlement. It's also important to acknowledge that many Native tribes may have lived on what we now call public lands right up until the point that the lands were designated as National Forests, a National Park or another type of public land.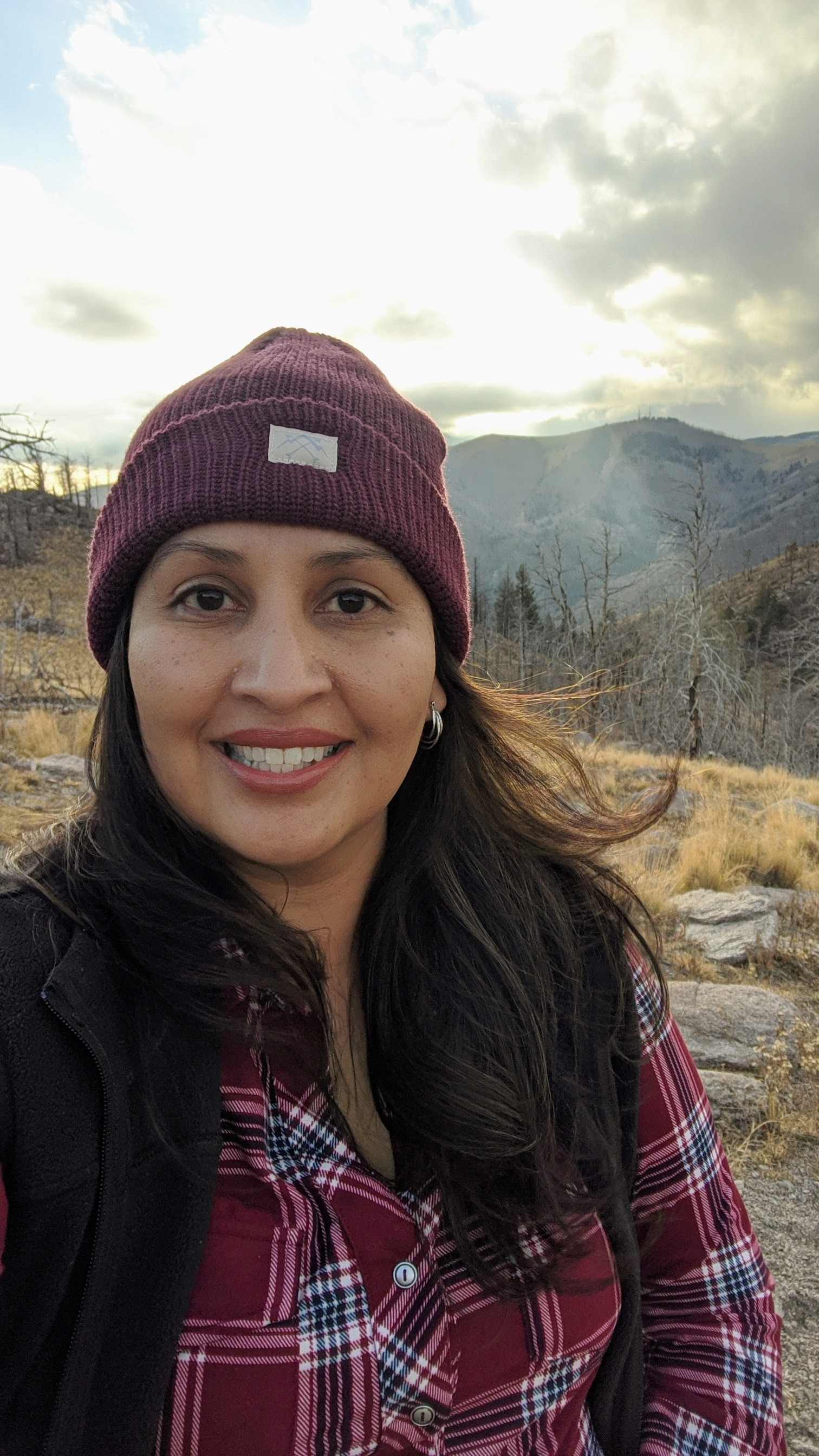 Erica Enjady (pictured left), a member of the Mescalero Apache tribe, is on temporary assignment as the Natural Resources Staff Officer and has worked with the Forest Service since 2016. The land that the Lincoln National Forest manages are the ancestral homelands of the Mescalero Apache.
"It's a really great opportunity to be home and having to oversee the natural resources of my tribe's traditional homelands," Enjady said. "It is important to have that Native American voice in the agency."
There are culturally significant places across that country that are now located on Forest Service land, that are now managed by the National Park Service, or on Bureau of Land Management land. Enjady explained that there are sacred places, former ceremonial grounds, or even current ceremonial places on public lands.
"It's important for employees and the general public to understand that connection so that we are able to protect that and manage the landscape responsibly," Enjady said.

LaTasha Wauneka-Anderson is the Assistant Recreation Staff Officer and has worked on the Lincoln National Forest for five years. She is Diné from Window Rock, Arizona. She shared that given the history of U.S. policies with Native Americans, she felt conflicted and was not sure if she wanted to work for the U.S. Forest Service. This country's history with Native Americans is filled with war, genocide, forced relocation, the establishment of a reservation system and the forced removal of children from their families to live in boarding schools.

"I wasn't sure if I wanted to work with the agency given that history, but the more I worked within the agency, the more I felt like that was kind of my tool, my way of taking back the space for Natives," Wauneka-Anderson said. "We have that space to make our voice heard, to bring awareness to native issues, to bring awareness to the history of the federal government and native communities and that of land management from a tribal perspective, especially the traditional ecological knowledge aspect of it all."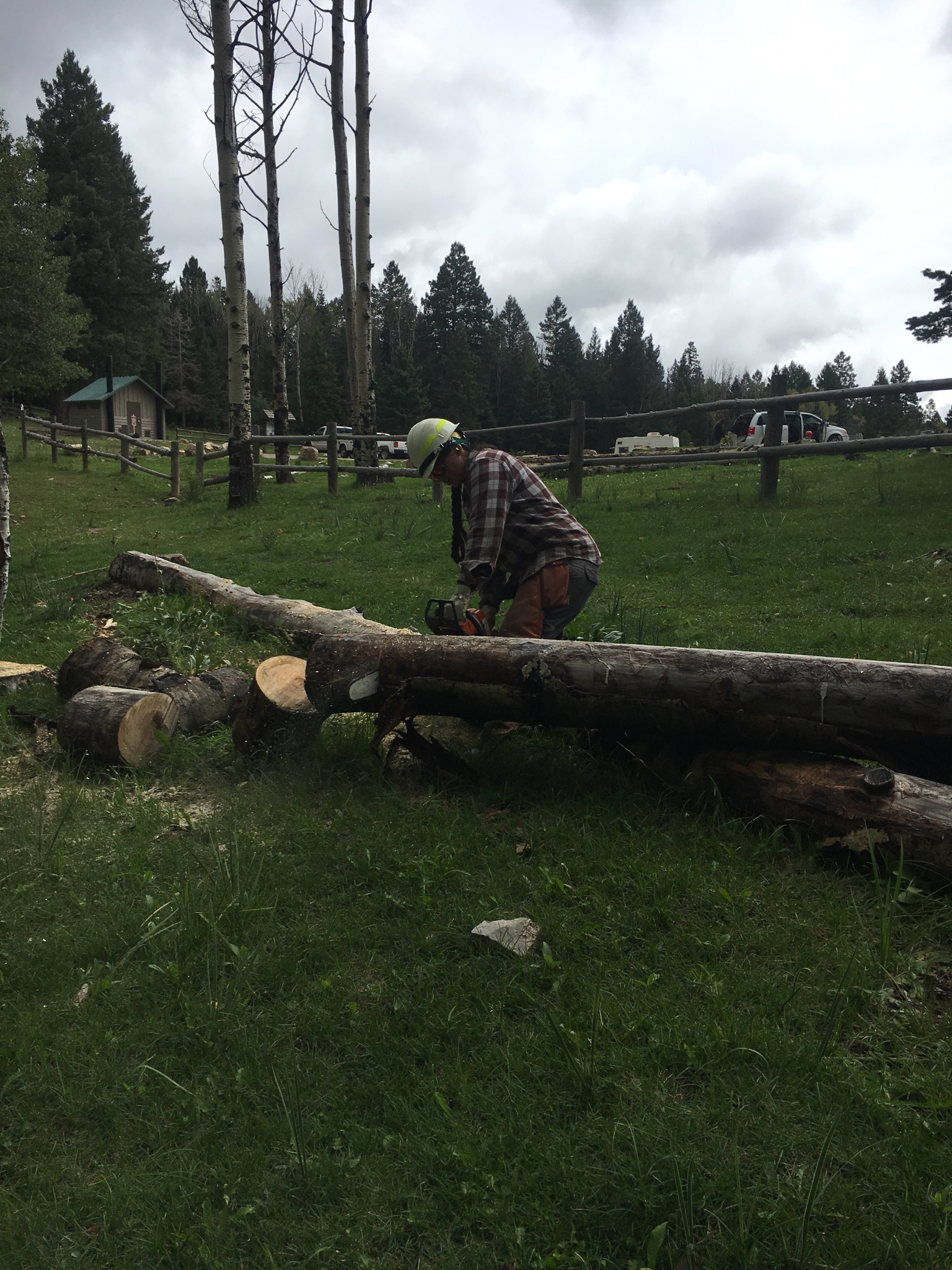 Western trained practitioners and academics are starting to acknowledge the importance of traditional ecological knowledge (TEK). According to one definition by the National Park Service, TEK is the "on-going accumulation of knowledge, practice and belief about relationships between living beings in a specific ecosystem that is acquired by indigenous people over hundreds or thousands of years through direct contact with the environment, handed down through generations, and used for life-sustaining ways."

Prescribed fire or a controlled burn is an example of land management that emerged from TEK. As large-scale fires ravage the West and become a major contributor to carbon emissions, land managers are now beginning to explore and implement prescribed fire as a solution. Enjady explained that there is a long history of fire suppression in land management that has often resulted in unhealthy forest conditions like being overly dense and having a higher risk for wildfire and insect and disease outbreaks.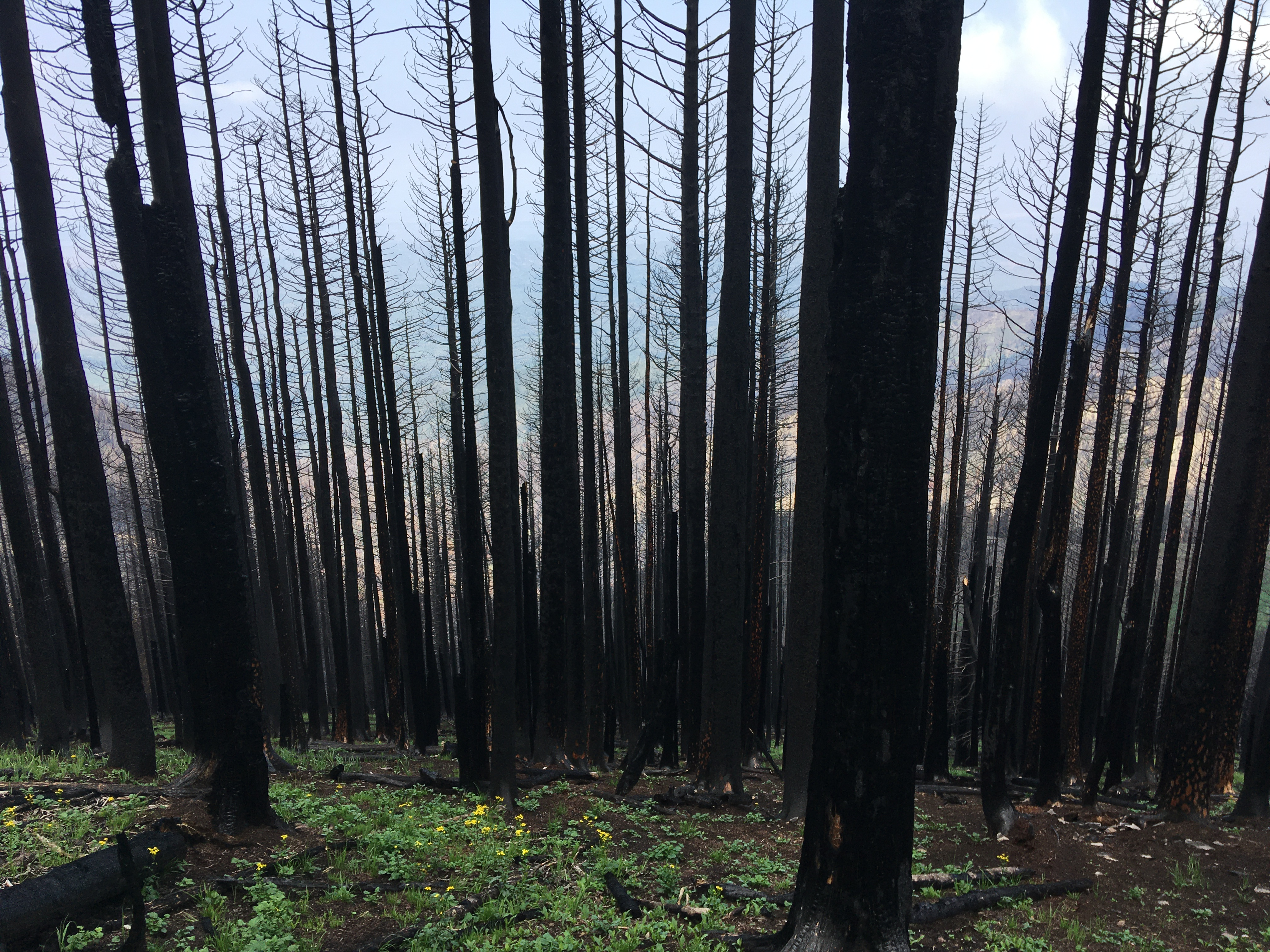 "For the past 20 years or so the [Mescalero Apache Nation] has really been working on trying to correct that and restore the health and conditions of the forest," said Enjady.

Before joining the Forest Service, Enjady worked for the Bureau of Indian Affairs as a forest manager and oversaw forest management on the Mescalero Apache Reservation which borders the Lincoln National Forest.

In this age of mass extinction, the list of rare, threatened and endangered plants continues to grow, and rare plant conservation is on the rise. Hickman suggested that key ceremonial species should also be considered when developing conservation plans.

"With all the climate change, with all the decline of wetlands, we are also seeing a decline in some key ceremonial species that have been used for generations and generations," said Hickman.

"For me plants are a big part of my cultural background," Roemmich said. "There are a lot of plants that we use for medicinal purposes and our oral tradition is rich with legends featuring different aspects of the natural world, including plants, wildlife and the night sky. The ethnobotanical use of plants really drove me to become a Botanist and seek a career with the Forest Service."

The U.S. Forest Service has supported the development of employee resource groups for employees of diverse backgrounds. Here in the Southwest, Native American employees have led the way in creating an employee resource group for Native American and Alaskan Natives across the agency.

The resource group aims to provide mentoring opportunities, support, recruitment, and retention of Native American employees in the agency. Enjady, Hickman and others across the Southwest have encouraged the development of this group. "We recognize that oftentimes, people of color, not just Native Americans may find themselves the only person of color working in their district or unit," Enjady said. "And so we hope to provide that support system and we hope to grow to be a voice for the agency, and a voice to the agency as a collective group."

It was a privilege to interview these professionals, as much as it is to be here working in the Southwest. Here are some takeaways I got from my conversations with these women: No matter what field we work in, and especially in the areas of environmental conservation and land management, we should educate ourselves about what ancestral homelands we are living and working on. Land acknowledgements are also important but shouldn't solely be symbolic, one-time acts untethered from real connections with tribes. We should learn the history of Native peoples, their tribes, and tribal affiliations. When reading up on the history of Native Americans, it's recommended to read work from Native Americans authors.

To learn more about the ancestral lands that you are living on, visit this website: https://native-land.ca/ .