Like a well oiled machine headed down Route 66, we worked through another meeting regarding the Joshua Tree Genome project (JTGP). After hashing out questions, and weaving through theoretical discussions with an almost religious fervor, we finally felt ready to disconnect from our mentors and carry out our plan, and so we did. And in that single click, a wave of relief brushed over us momentarily as the tension of another video call rescinded. But this post-collaboration satisfaction came crashing down as soon as we opened our mouths again to reveal that all four of us interns had a completely separate and completely different understanding of what we had just agreed to do over the call.
"I think I'm just gonna call Lesley back"
"Thanks Olivia"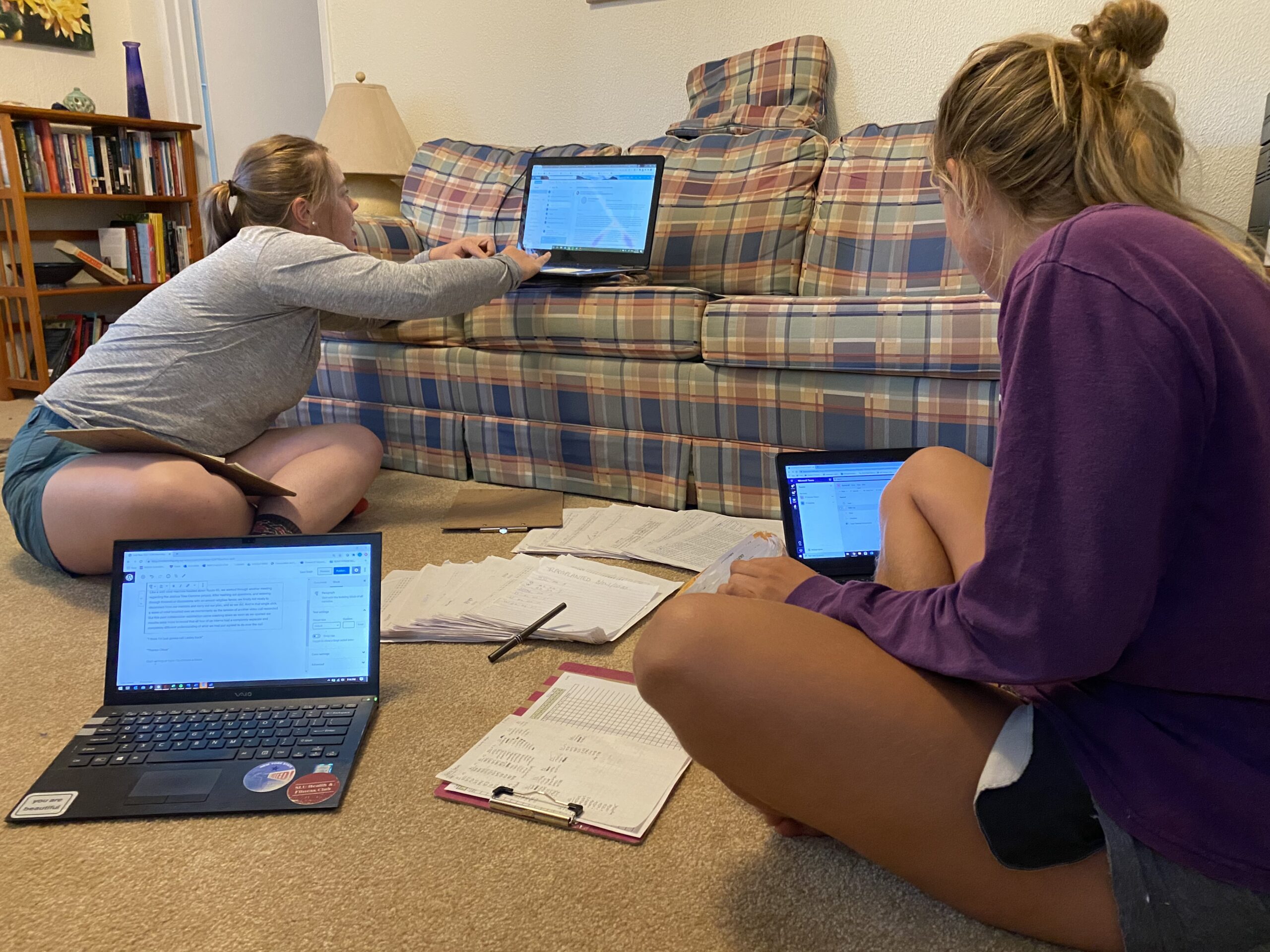 The above passage highlights some of the joys engendered by botanical collaboration under the desert sun. And despite its sweaty faults and confusing twists and turns, we still consider it fun. Fun in an esoteric "type-2" sense of the word, but fun none-the-less! This week's "fun" has coalesced itself in the form of 3 main lessons.
Lesson #1: Sorghum cotyledons look pretty similar to Joshua Tree cotyledons. We had been enthralled with the idea that one of our mighty seedlings was growing so quickly! The seedling in question was one of the first plants we were able to observe as the germination experiment was just getting off the ground. In excitement we called over one of our mentors, Todd Esque, to show him our photosynthetic anomaly! Looking first to the plant, and then back to me, he couldn't help but let out a gentle chuckle before asking why we were growing crops in the greenhouse. In hindsight it should've been obvious we were growing a member of the grass family, but hindsight always runs 20/20 (as we all know).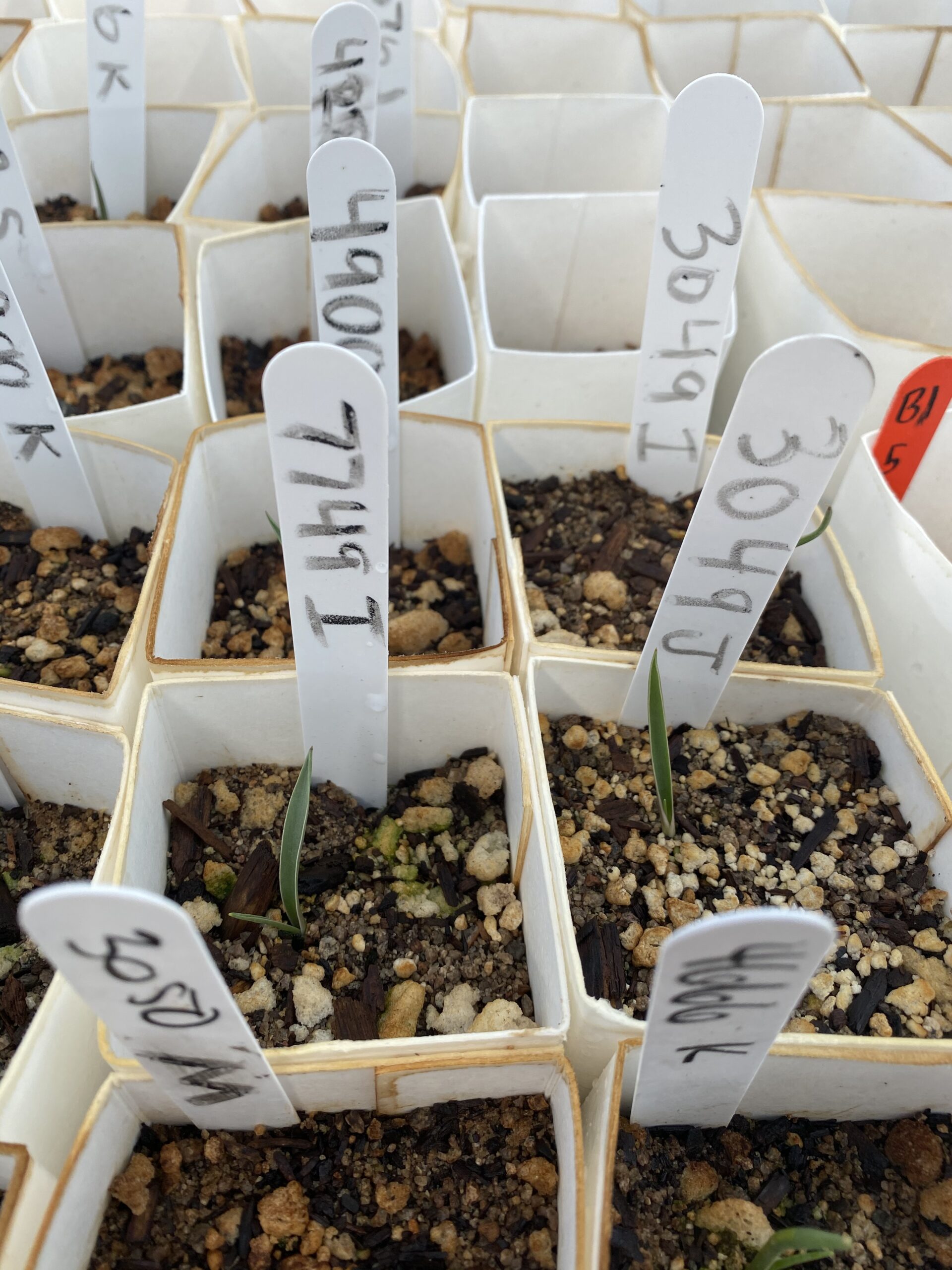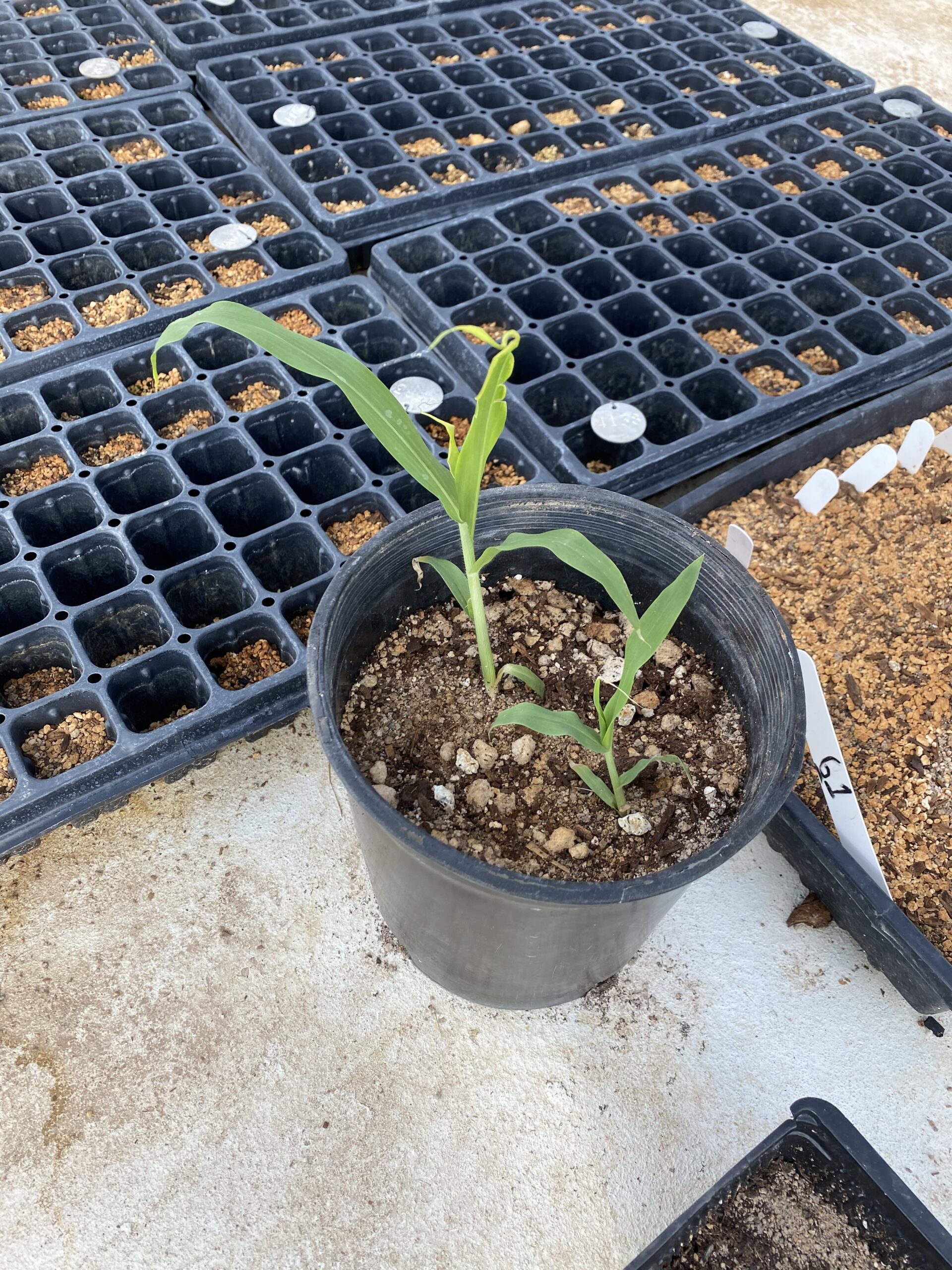 Lesson #2: Joshua Trees are plants of the desert, and probably should not be sitting in pools of water. During our stint as sole operators of the greenhouse whilst our mentors took a much needed break, we followed a strict schedule. Water the crates every morning at 8:00 AM, and water more lightly every evening at 4:00 PM. We ritualistically followed these guidelines given to us, without even considering the warning signs of over watering. Some of these warning signs included the rust orange pools of filth gathering underneath our crates, the intensifying humidity of our work environment, and of course the emerging fungal "snow cover" noted upon the substrate of some of our plants. Luckily for us our head mentor, Lesley Defalco, pulled the plug on our 5000 attempted murders, and as a result our plants did not spend enough time swamped to be significantly damaged! We now follow a more conservative practice of watering only every other day, which saves water and cuts our work time as well!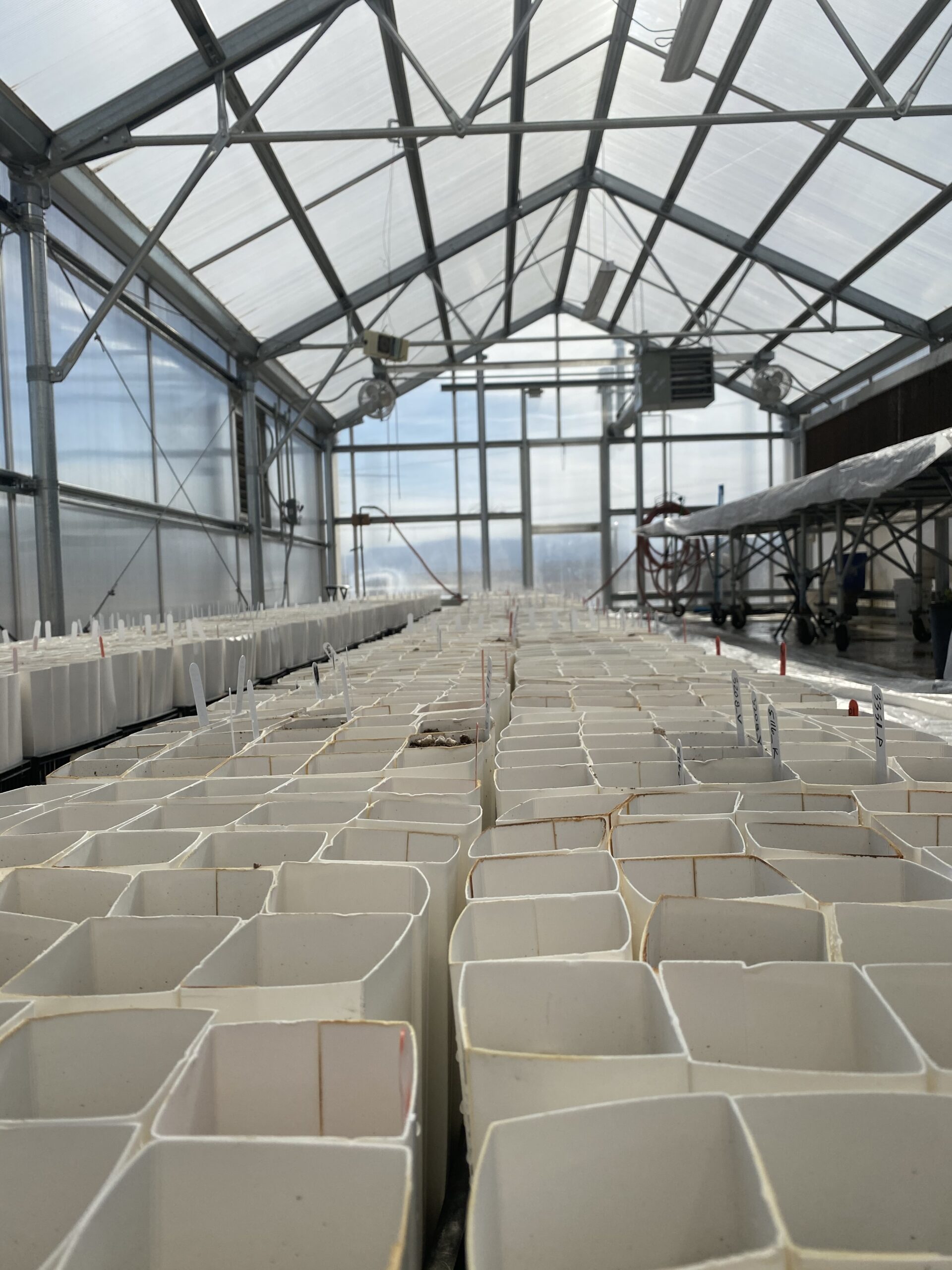 Lesson #3: We truly are in good hands here in Boulder City, Nevada. The work down here has been extremely rewarding, but it hasn't been without its difficulties. Keeping up with the germination of 5000 plants, and then working to transplant well over 1000 plants all while tracking every seed meticulously on a daily basis has proven difficult for a team of 4. Add on top of this consistent temperatures of 110+ Fahrenheit, and no days off for 2 weeks straight, and you might get a disgruntled group of botanical goblins! But, while I would still entertain the label of botanical goblin, I would not say we became disgruntled, and this is because our mentors, sympathetic to our struggles, ordered that we take two days off in the middle of the week and recharge. Research is difficult, and working to create the best data possible for such an incredible and important project is a stressful proposition. But we 4 interns feel confident that, when push comes to shove, our mentors, the JTGP team, and The Chicago Botanic Garden truly have our best interests in mind.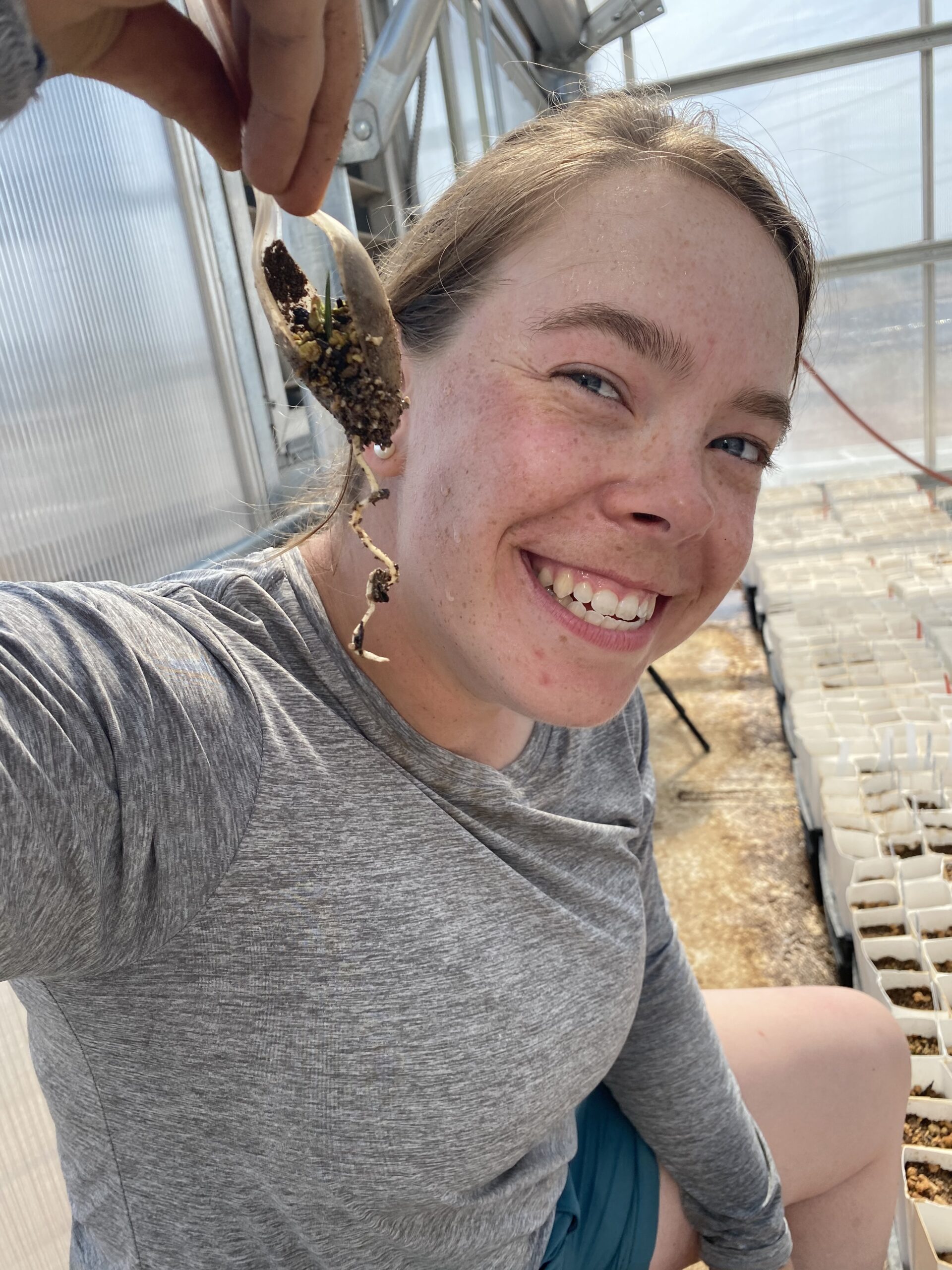 That's all for this week from the desert!
Stay Cool,
Nicholas Filannino