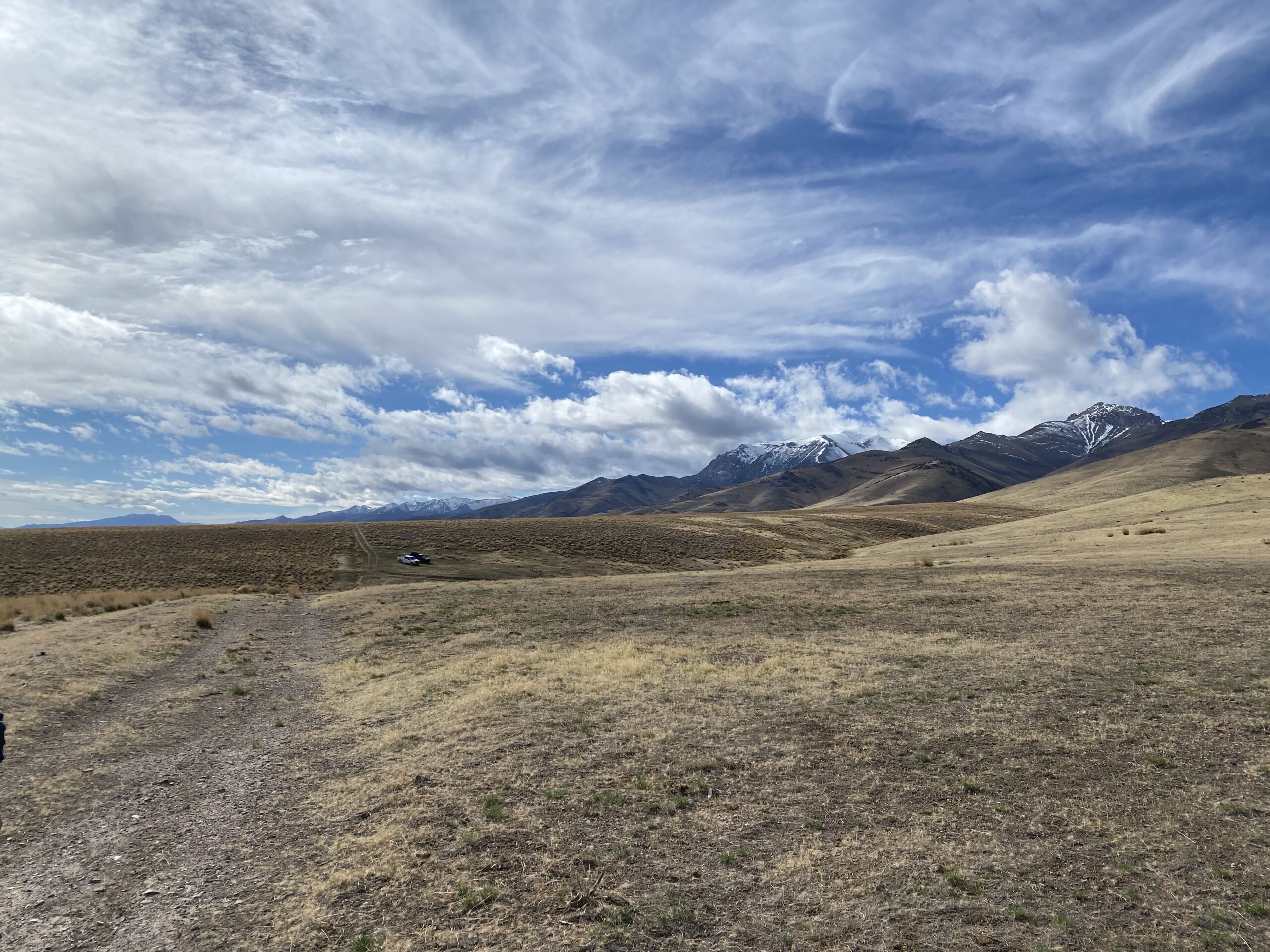 Hi CLM blog! It's November and it's my second-to-last post––crazy but inevitable and it's been a good season. I won't get into the season reflection right now, so stay tuned for that next week. For now I'll let you know how it's been going at the tail end of my season from late October to early November.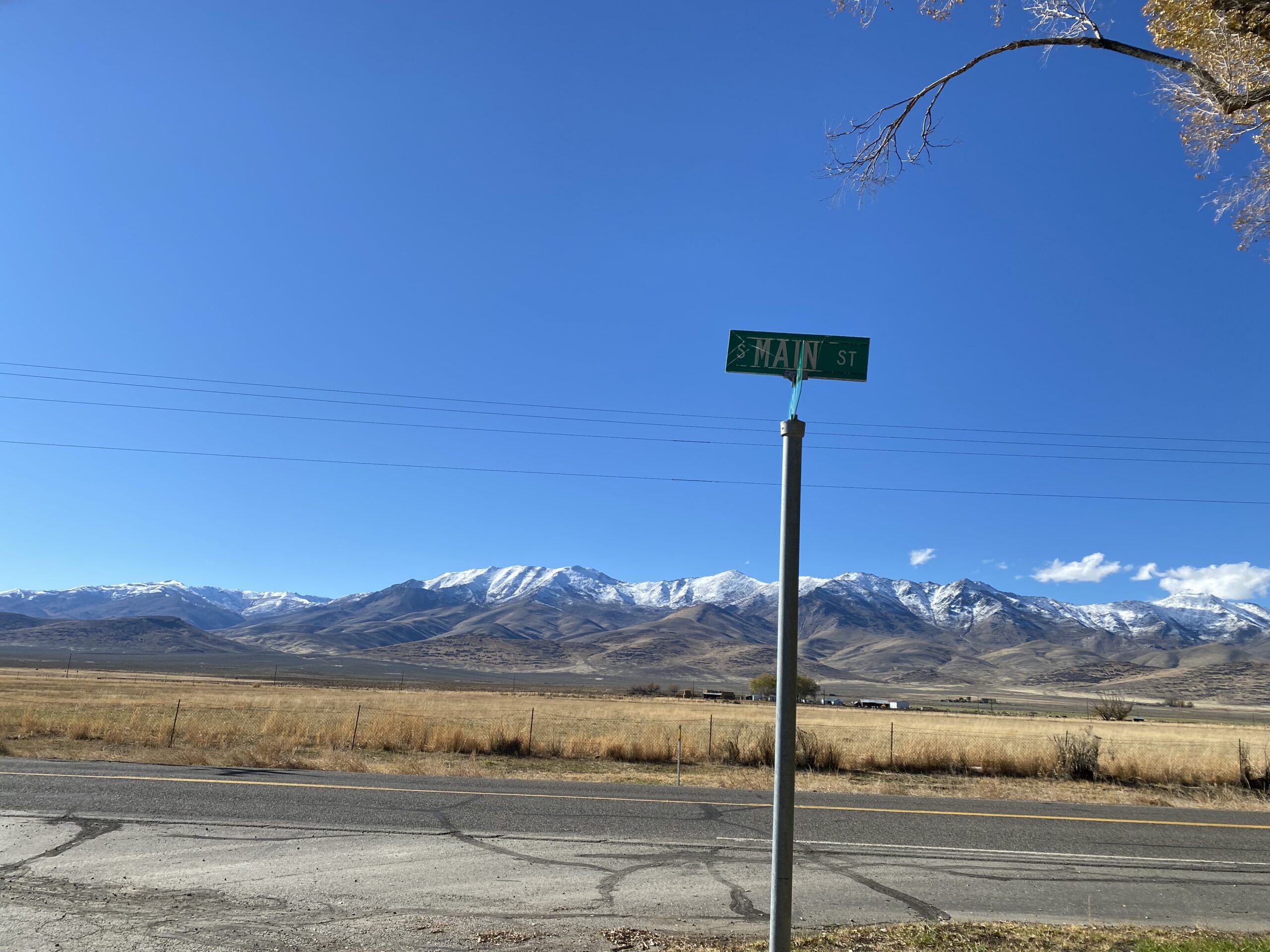 Last time I talked about re-seeding disturbed areas in the Santa Rosas. Since then, I've been doing a lot more non-fieldwork, as snow starting to appear at higher elevations has meant that some of the forest roads are becoming less safe for driving. Instead, I've been doing a lot of end-of-the-season things––data management and entry for Seeds of Success, mounting specimens of the plants I collected seeds from this season, and organizing the Santa Rosa Ranger District's herbarium collection.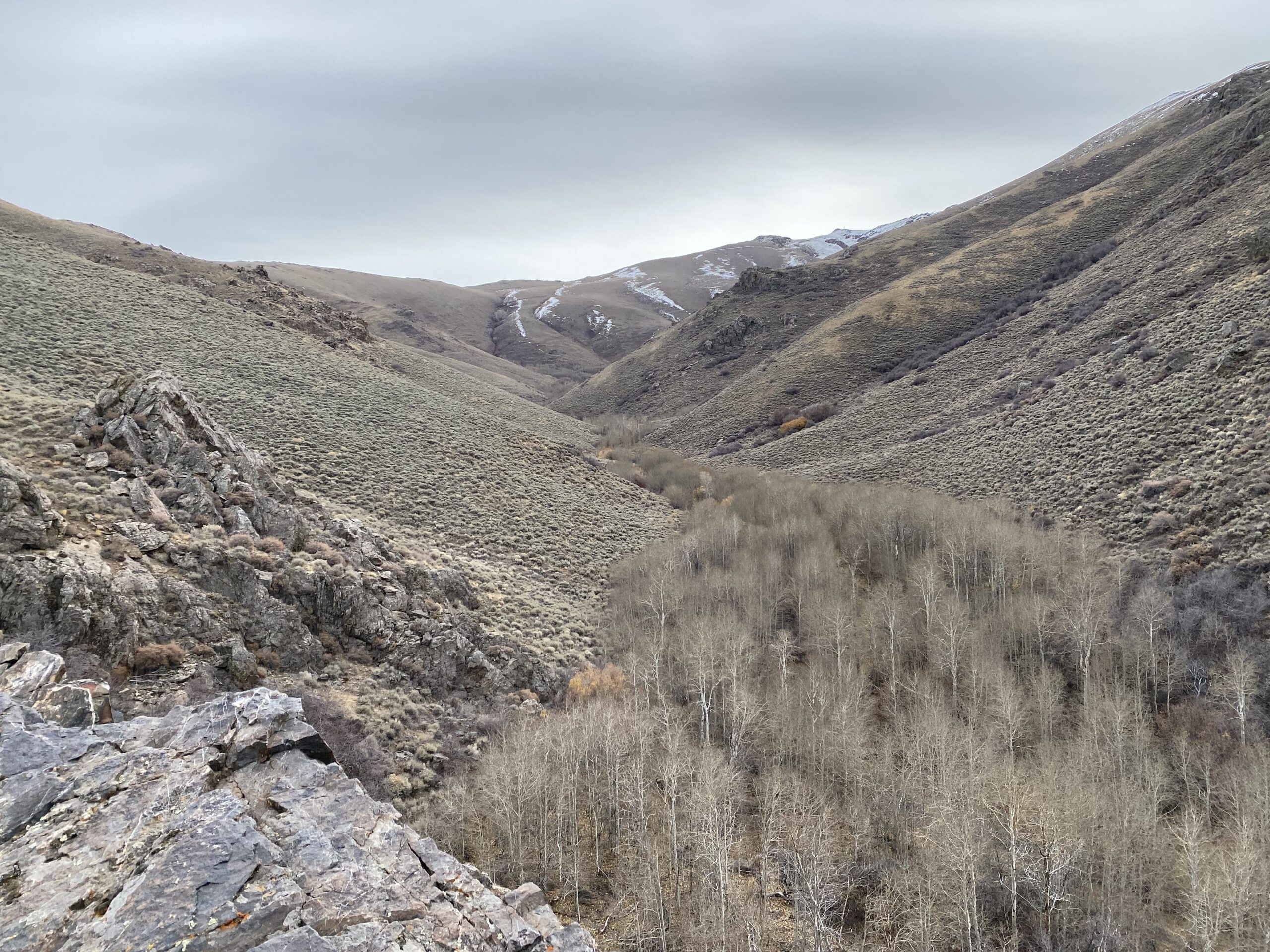 For SOS data management, the main thing of note is the geospatial data entry, which I think is interesting because it can be helpful to future SOS interns in Nevada. Basically, I added points to a map showing where and when I collected various species this summer, and also where I'd scouted but didn't collect due to poor timing that looked promising for future seasons. Interns each year can look at this map and access a multitude of ideas for where to scout and collect seeds!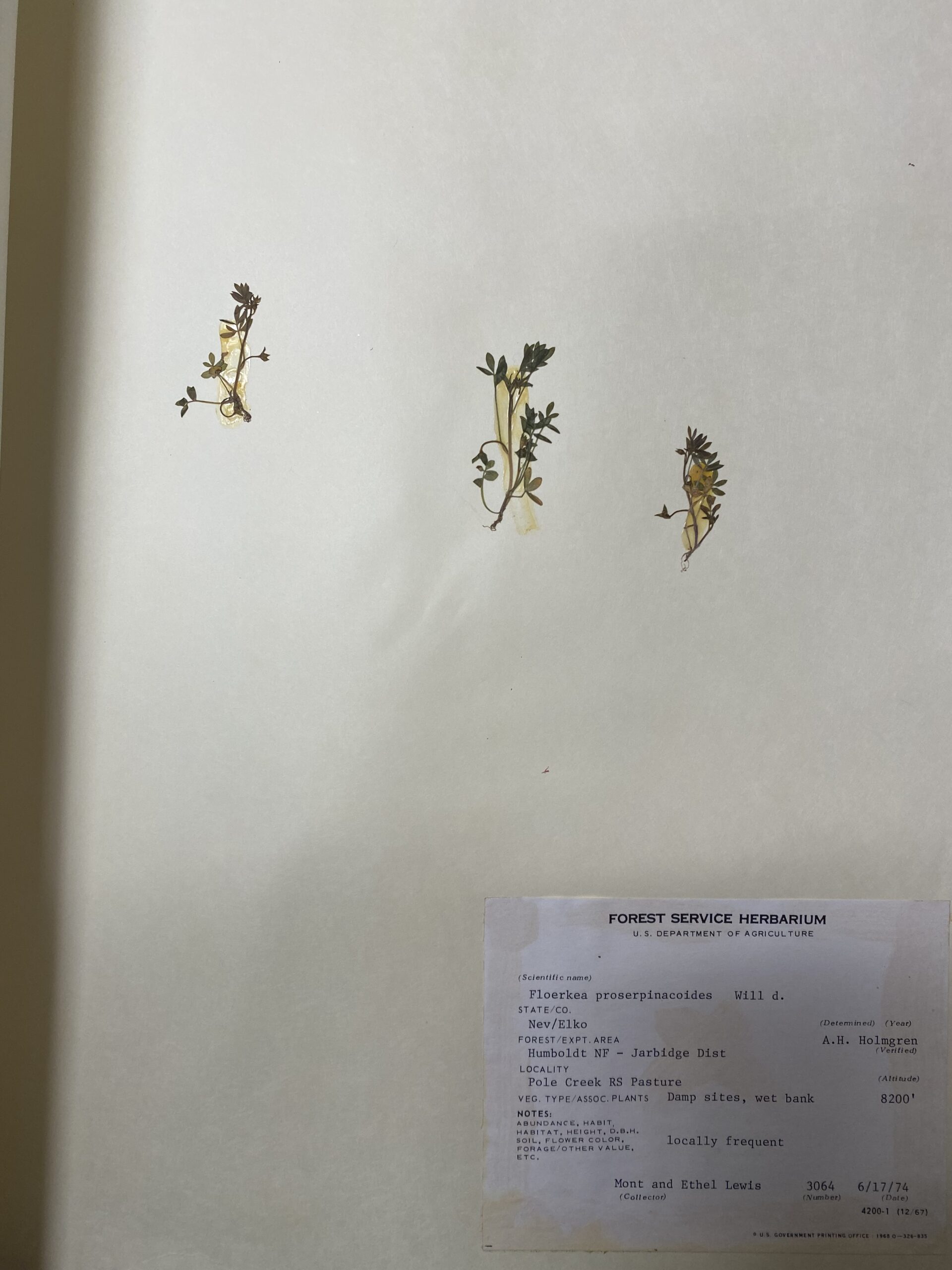 The other most interesting things I've been doing are the specimen mounting and herbarium organizing. For mounting plants, what you're doing is gluing pressed, dried plant specimens, along with an informational label, to large pieces of paper so other people can look at them for species identification, records of where species have been found over time, and other purposes! (Some specimens also just look pretty cool.) The part I liked best, however, was actually organizing the office's herbarium collection (like a plant librarian!). Basically, almost all of the collection's over 500 plant specimens were being stored in cardboard boxes, not organized, and it was my job to go through them, organizing them alphabetically by family, genus, and species, and moving them to a cabinet they were intended to be stored in. It might sound boring depending on the type of person you are, but for me it was fun to see lots of Northern Nevada plant specimens, most of them collected in the Santa Rosa and Mountain City-Jarbidge Districts of the Humboldt-Toiyabe National Forest from 1974-1975 by Mont and Ethel Lewis, who I can only assume were a botanizing couple! I also liked getting to review and learn new plant families, and bring order to the chaos so the herbarium collection can actually serve its purpose as a useful reference for people at the office in the future.
Other than work, I'm enjoying fall in Winnemucca, and feeling sad that my term is almost up, but also feeling grateful and enriched by the time I've spent here.