Early in June, we were lucky enough to be led to a wonderful population of Blanketflower in Minnesota. By our third visit in August, the seed was ripe and ready to collect! I'm a big fan of this species for many reasons. Its deep red disk flowers and multicolored ray sepals are guaranteed to stun, and I find its latin name, Gaillardia aristata, easy to remember. To me, aristata looks like "artist" which I find easily associates with the colorfully painted inflorescence.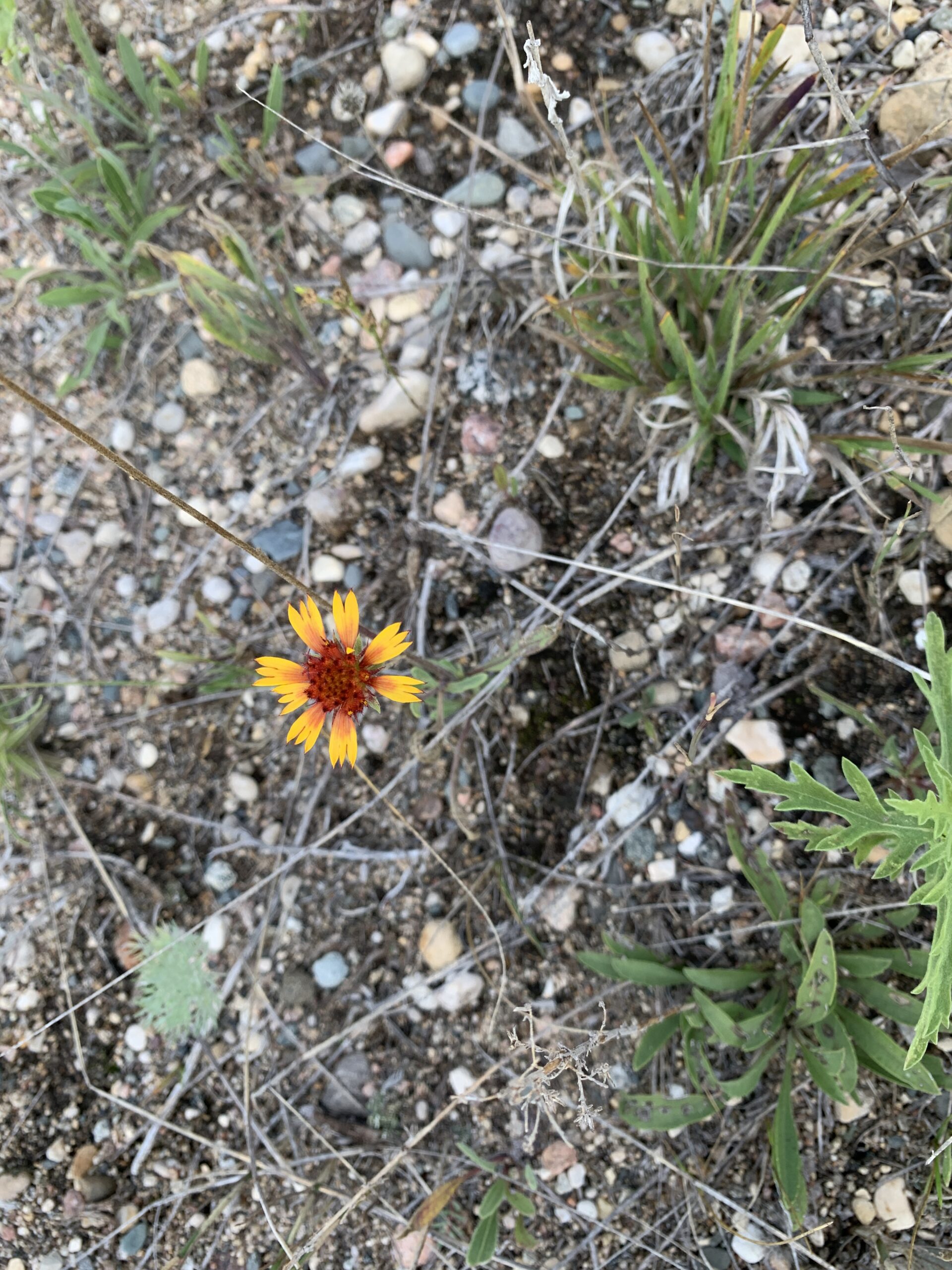 Bracts are my new identification besties, at least when it comes to identifying thistles and Liatris spp. Bracts are reduced leaves, or leaflike structures at the base of an inflorescence. Bracts can look so many different ways, even within a genus.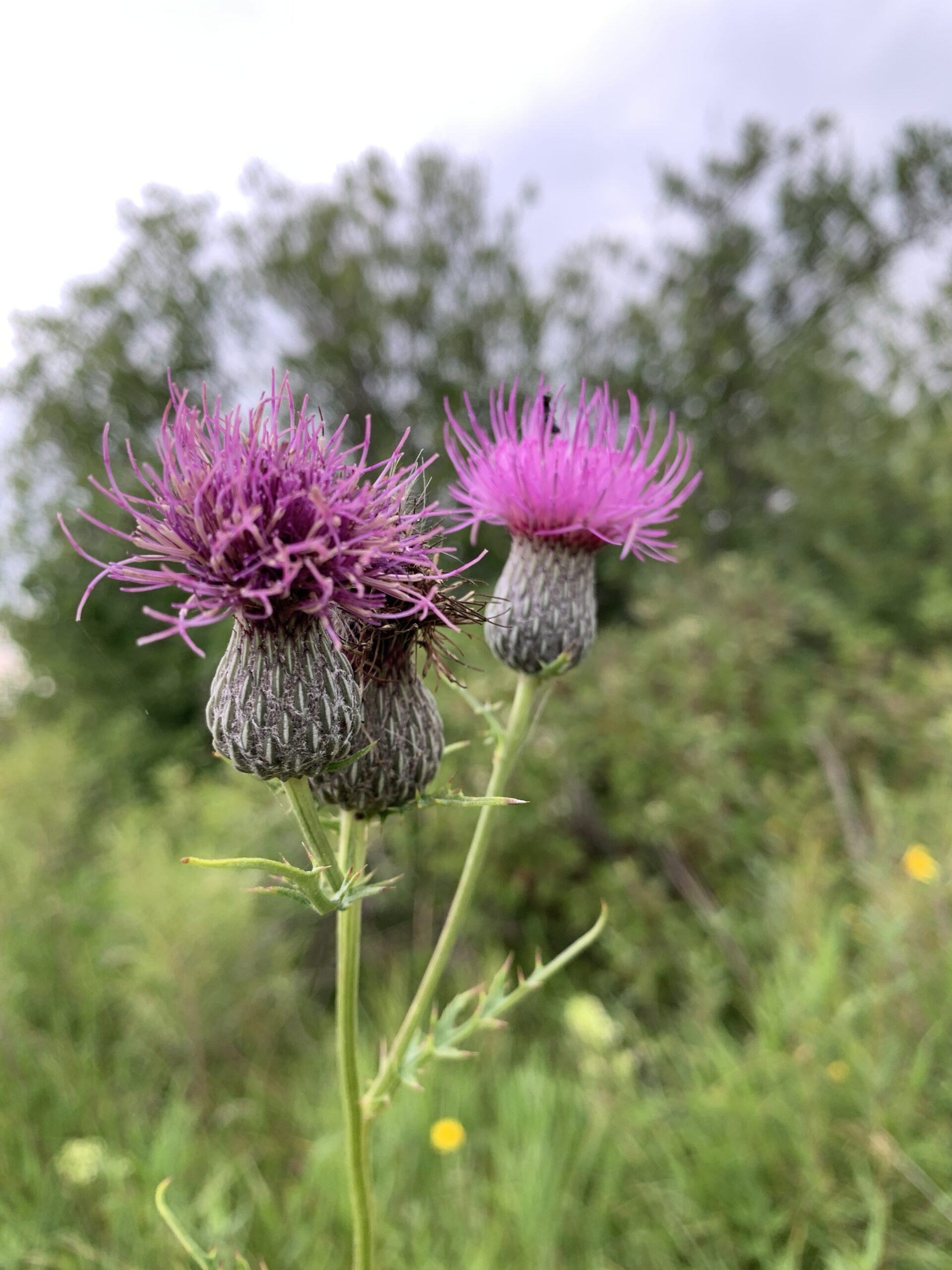 Identifying thistles can be hard. People say the leaves of many natives have fairly white leaf undersides. After I check the leaves, I check the bracts to help lead me to species ID. For example, if the bulbous scaly part beneath the florets (in this case I think you can call that an involucre), is wooly, it may be Cirsium muticum!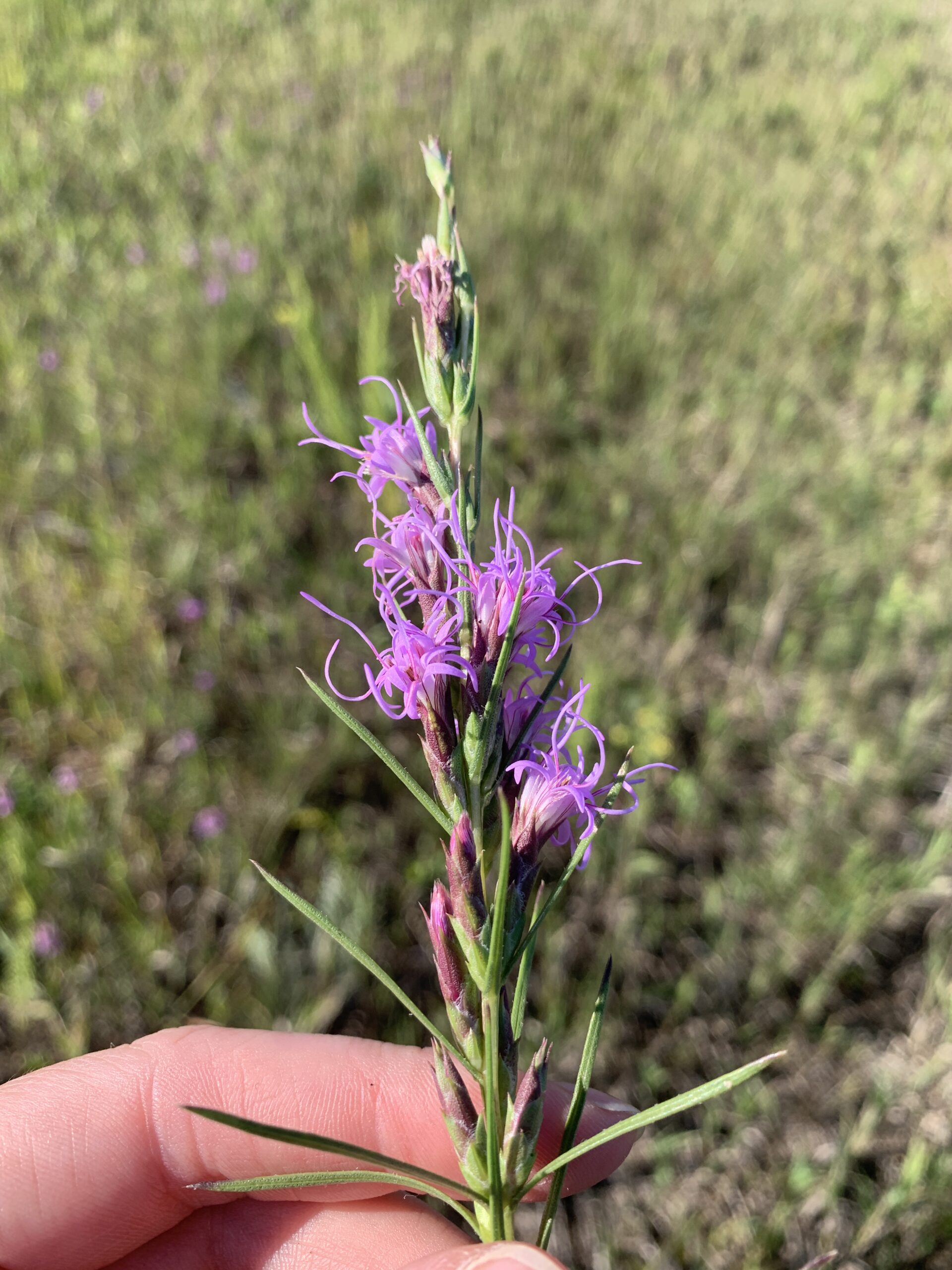 Blazing stars (Liatris spp.), of which there are quite a few native species in the Midwest, were relatively easy to key out once I learned to observe them for their inflorescence silhouettes and bract characters rather than their florets or leaves.
Early in the growing season, aka during the cool season, I found it difficult to identify big bluestem. All the grasses looked basically the same to me, short…and grassy… Big bluestem, Andropogon gerardii, is a native warm season grass that doesn't flower until July. It's spikes are often compared to the foot of a turkey- so people sometimes call it turkeyfoot. By July, I was starting to get familiar, and by August I was surrounded by turkeyfeet sometimes up to 7 ft tall. The specimen pictured below had a nice green silly-looking conehead insect on it.