In July, our San Bernardino National Forest CLM team has continued to make more seed collections, but when I look back on the month, what really sticks out to me is all of the great restoration efforts we've been a part of! From monitoring and watering past restoration sites to preparing for the restoration of future sites, this month has really put into perspective the purpose of the work that we're doing.
At the SBNF, the majority of our restoration crew is funded through our OHV restoration grant and it's no wonder! A lot of the destruction caused to this forest is related to the popularity of OHVs and their misuse of our trails and FS roads. OHV riders often ride and stage in unauthorized areas and eventually these previously wild areas are reduced to compact dirt trails or patches. When this happens, it becomes difficult for some riders to differentiate between an authorized area and an illegal one. This in turn perpetuates the misuse of our forest.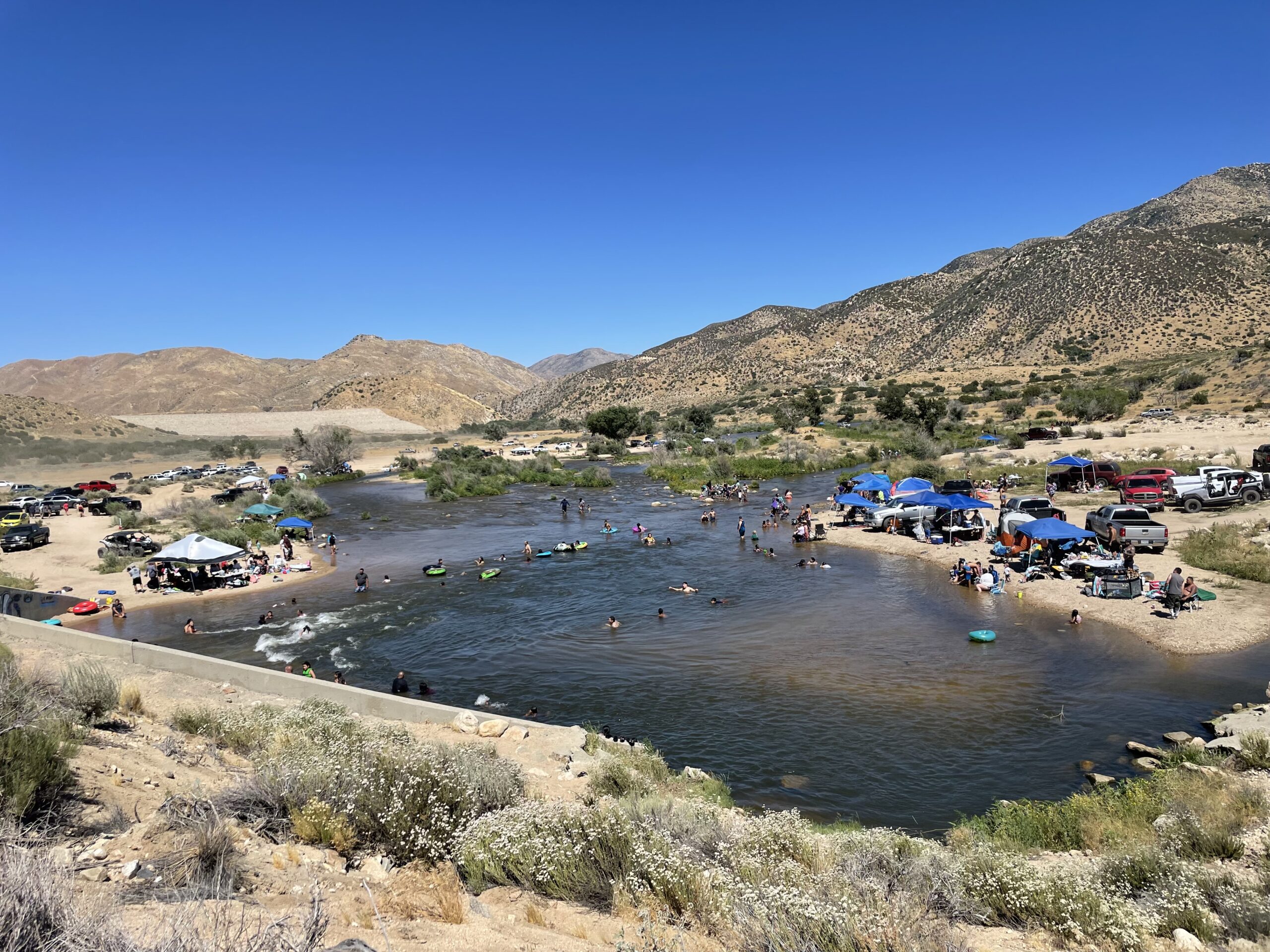 The SBNF restoration team is constantly monitoring, fencing, and slashing new areas to prevent them from getting this bad. But, it can be difficult to keep up with the work that's needed all over our mountain and sometimes these OHV damage sites require more than just fencing and slashing. That's when our amazing volunteers come in and help us reclaim these wild areas.
Big Pine Flats Green Thumbs Volunteer Event
Big Pine Flats, the site of our most recent Green Thumbs volunteer event, is a beautiful area within our forest with a family campground and a relatively new OHV staging area. Before the designation of this staging area, the popularity of OHV riding in Big Pine Flats led to unauthorized staging and the destruction of some previously wild areas. The SBNF team has been working to regulate the use of this area now that we have a designated staging area and this month our volunteers were able to help us finish our Big Pine Flats restoration project!
The plan for this volunteer event was to outplant 158 of our greenhouse plants, and do some weeding, watering, and seed collection/dispersal. In the days leading up to the volunteer event, we visited the site and prepared the compact dirt for the incoming plant heroes: Chrysothamnus viscidiflorus and Penstemon grinnellii.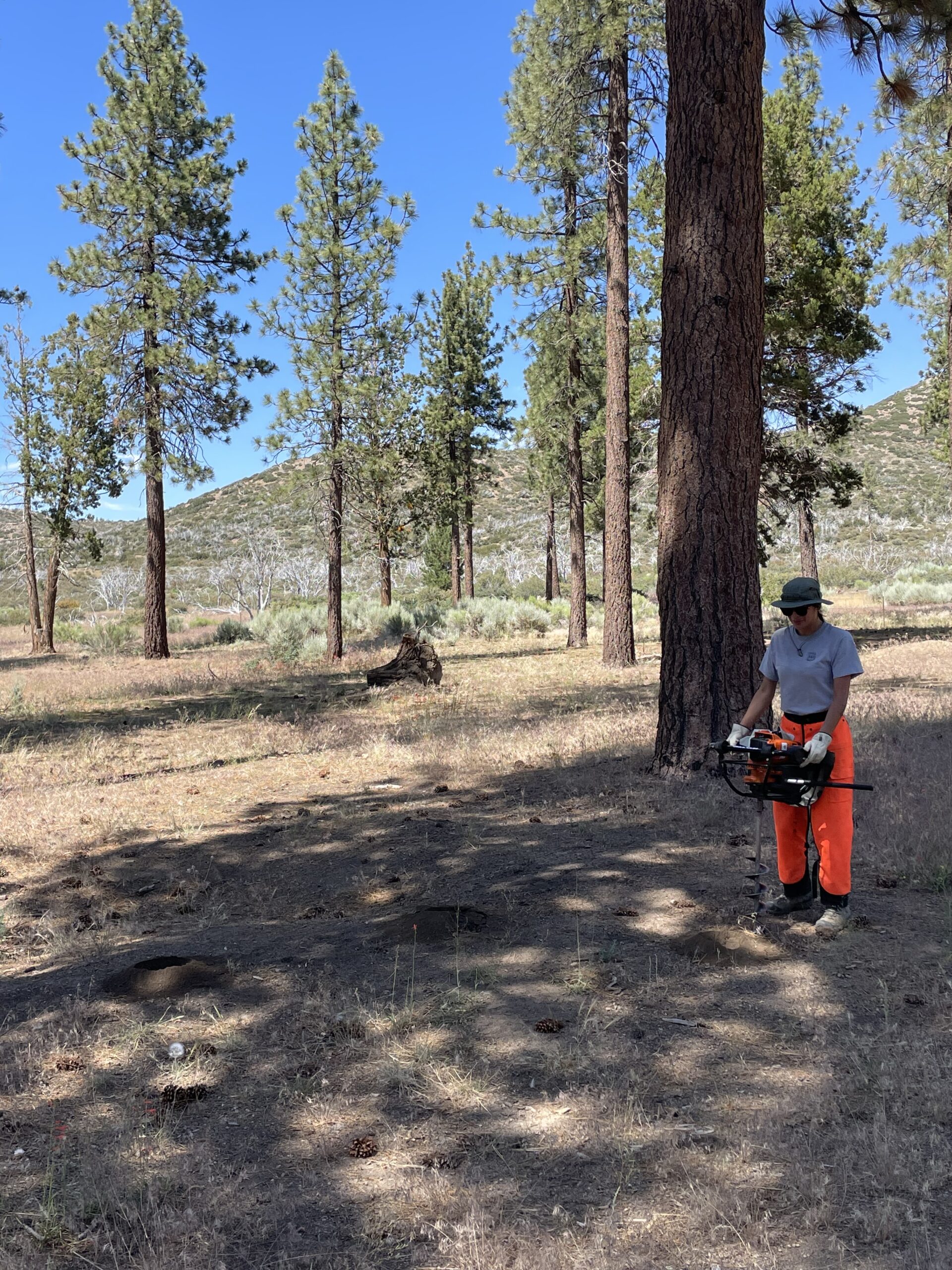 After digging 158 holes that week and loading up a couple of trucks with everything our volunteers might need for our planting day, we were ready for the big day! Our volunteers helped us plant the Chrysothamnus viscidiflorus and Penstemon grinnellii plants we've been growing in our nursery (from seeds collected by the SBNF restoration team!!) to speed up the restoration of the area and aid in species diversity. While working hard to restore this area, I was able to meet many of the lovely people volunteering that day. They each had their own individual experiences with volunteering and what the work means to them, but the running theme seemed to be a love for the outdoors and the satisfaction they get from helping us keep these areas beautiful and wild.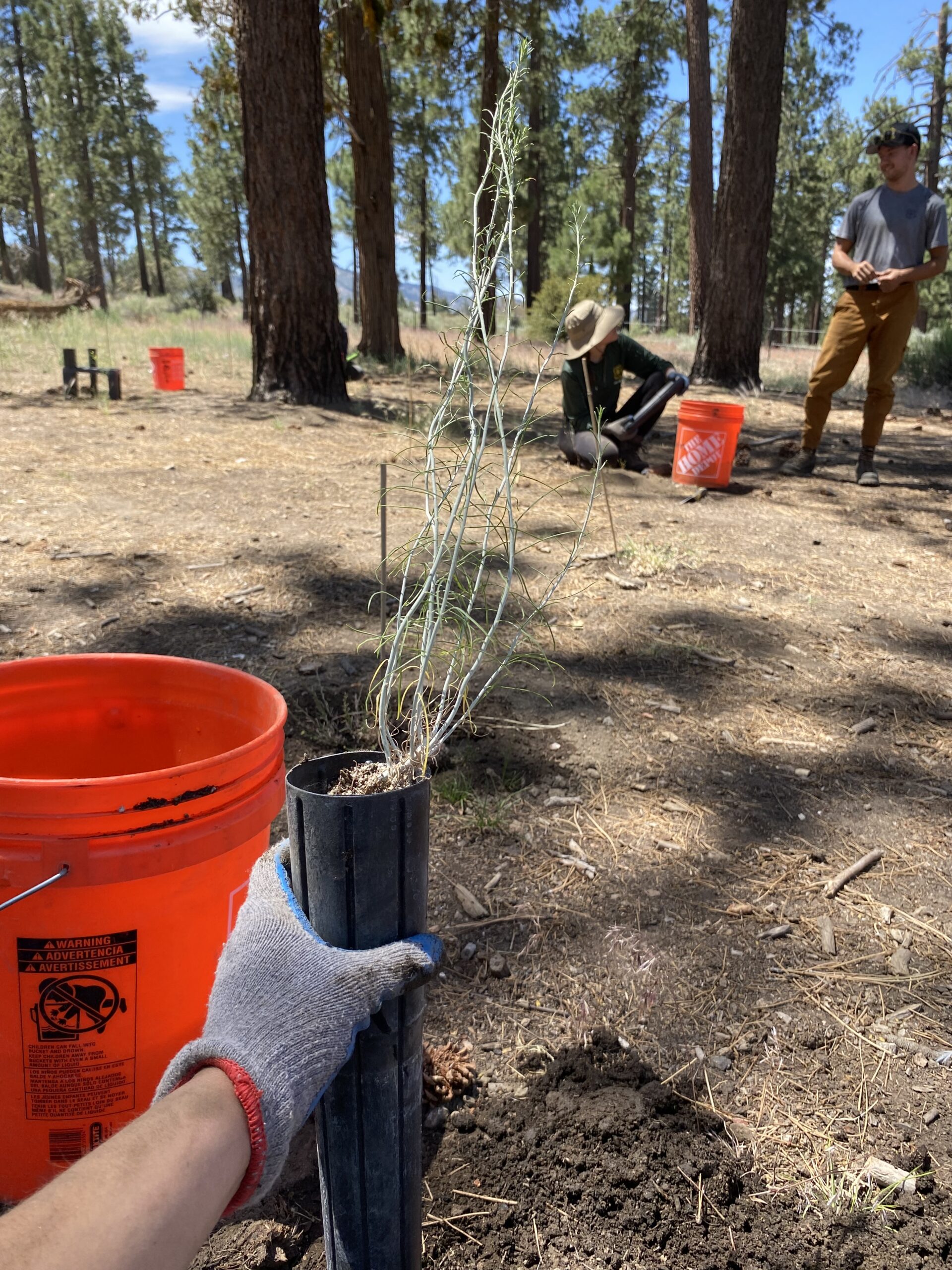 They helped us get all 158 plants into the ground and watered, then we moved on to weeding and seed collection. We collected native seeds from the plants in the surrounding area and walked around the restoration side scattering the seeds onto the ground. As we dispersed the seeds and our volunteer event came to an end, I couldn't help but feel so happy about the work we do. We are helping to preserve the native species diversity of the area while creating events for like minded people to connect and be a part of meaningful work for the future of our forest. I'm so grateful for all of the help we had that day and can't wait for our next volunteer event!